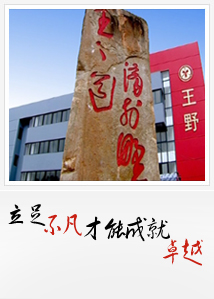 Zhejiang Taizhou Wangye Power Co., Ltd., Locates in Xinqian Industrial zone, Huangyan, Taizhou, China, where the private-operated enterprises run actively. The whole company covers an area of 50, 000 sqm, with 42, 000 sqm of standard designed workshops and office buildings. There are modern production and office equipments and a team of specialized stuff of over 90 technicians in middle and high levels. Over the years, Wangye has developed a vast range of products and has own acclaim in all areas of the industry.

Since our establishment, we have insisted on technical innovation, studying and introducing advanced technologies, as well as continuously developing new products to meet customers' requirements.

We produce various kinds of Electric Motors, YEJ Series AC/DC Brake Motors, GTR Series Helical Gearmotors, and RV Series Worm Gear Reducers. All the products are accroding to IEC standard. The producsts have serial and blocked advantage features, and have been widely used in the transmission and driving fields for all the types of industries.

Design and Development

A team of qualitied engineers and experts supported by the most modern CAD and data processing systems guarantees the efficiency, precision and reliblity of our products. Besides working on the constant refinement of the standard program.

Production

All WANGYE products are manufactured using the most modern production mothods. The enterprise always promotes the quality improvement endlessly and persues the target that the customers are satisfied with. It does upmost to meet or exceed the customer's expectation continually and manufacture the high quality products.

Quality

We want to satisfy our customers. Therefore, our business is objective to maintain the high quality standard of our products. Quality is the life of enterprise. We set a high value on quality and quality assurance.