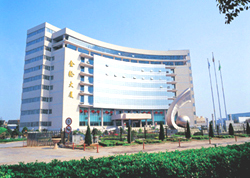 Our parent company, China Kingring Group Corporation, is a nationwide first-class enterprise integrating industry, trade, finance, R&D, information and service. One of the leading large companies in China, the group is comprised of over 40 subsidiaries, now employs 9, 000 personnel, and holds total assets worth in excess of USD360, 000, 000.

Wholly invested in by the Kingring Group, we are specialized in the research, development and manufacturing of motorcycles. Boasting advanced technology, equipment and management standards, we are carrying out all operations in line with ISO9001 stipulations, fully adhering to the principle of "Progress through excellent products".

Having built up close cooperation with such famous domestic educational establishments as Zhejiang University, Chongqing University and Tianjin University, we have developed a number of new products with support from these entities. Now offering motorcycles in six series, these items are manufactured under our proprietary 'Kingring' and 'Xinglun' brands, and are being sold throughout the domestic market.

With our model JL80 and JL100 4-stroke engines having passed strict evaluation conducted by relevant national agencies, these products have been commended as "First Rate Products". Furthermore, in 2002, all of our motorcycles and engines passed testing for Chinese "CCC" quality and safety certifications, thereby providing further testament to our consistently high standards.

Kingring' brand motorcycles have gained universal praise and favor among customers for excellent quality, powerful engines, elegant designs and perfect service. If your company is involved in the importing or distribution of similar products, please contact us for business cooperation. We look forward to hearing from interested enterprises around the world in the near future.