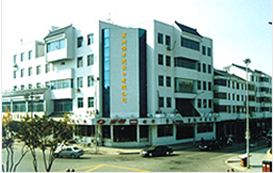 Suzhou Everich Imp. &Exp. Co., Ltd, reformed from Suzhou Light Industrial Products Imp. &Exp. Corp, was founded in 1980. As a member of Suzhou Imp. &Exp. Co., Ltd (Group), one of the 200 best Chineses export companies, the company is specialized in the import and export business of light industrial products, textiles and garments, bicycles and spare parts, hardwares, home appliances, medical products, chemical products and so on.

For years, the company is continuously adjusting its product construction to fulfill the requirements from international market. The annual import and export amount has added up to USD 270 million.

Suzhou Everich Imp. &Exp. Co., Ltd has a professional troop who are accomplished in foreign trade business and various merchandise knowledge, and enjoys high appreciation from foreign merchants. With over 30-year-experience in the field, the company has established a harmonious business relationship with companies in over 100 contries and regions. The company has been certified by ISO9001: 2000 Quality Control System, and established complete credit control system and drive mechanism. With the operating concepts of honest management, customer driven and mutual development, the company has been conferred by Suzhou municipal government the title " AA Abiding Contracts and Good Credit Enterprise", "Civilized Unit" and "Suzhou Top 100 Private Enterprises" in successive years. The company establishes its own production base. The company also obtains affirmative supports from hundreds of excellent domestic manufacturers with various merchandise.

The company registers its own trade marks, including WENDA. SAFEMED, LOVE, WATER STAR and so on, in which WENDA covering bicycles and spare parts is appraised as "Best Known Trade Mark in Jiang Su Province" and is formally nominated "Famous Chinese Export Brand".

Dr. Xu Zhao, director of the board, for his idea of indigenous innovation and practise of sustanable development, was hornoured the title "Chinese Top Ten Reform People" in 2005, "Suzhou Outstanding Entrepreneur" and "Excellent Communist Party Member" in 2006.

The director, Dr. Xu Zhao, along with its staff sincerely welcomes cooperation with personages of various circles at home and abroad for mutual benefits and development.