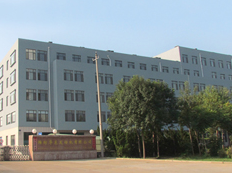 Weifang Huadong Engine Co., Ltd., is located in Weifang City, Shandong Province Economic Development Zone, Weifang is the first production 495. K4100, R105 Series Diesel leading private enterprises, covering the whole country and exported to Southeast Asia. Africa and other countries and regions, praised by users, in formed in the same industry a good corporate image. It covers an area of 80 acres of land, with advanced production and processing workshop, assembly workshop, packaging workshop. Companies employ more than 40 senior technical engineers, 300 professional and technical workers. Transformation of the company has strong R & D strength. The company is equipped with three national standard production line, 495/4100 body production line,

4105 body production line, 4105 Cylinder head production line; And advanced specialized production equipment 130 sets, precision inspection, testing equipment, test procedures, the production of power up to 20 million kilowatts, and exported to international markets, products in the market is widely across users. The company has passed ISO9001: 2000 quality system certification, and is in Weifang City of Quality Supervision, Inspection joint inspection by the quality of service units. Recently we co-organized with the Weifang quality supervision inspection center set up internal combustion engine, so I plant the performances of the engine can be effectively controlled, but also with local

Line testing services to provide internal combustion engines. Today's Huadong Engine Co., Ltd., has developed into a large scale in northern China is one professional manufacturer of diesel engine production, with volume production of high-speed diesel engines.