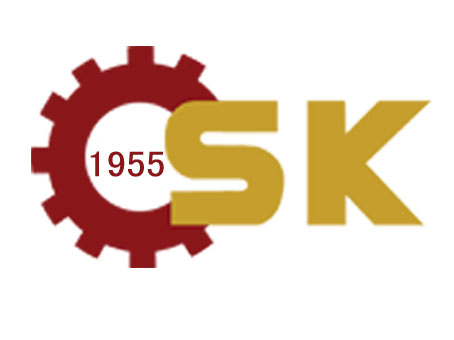 Shandong mining machinery group look forward to becoming your business friends
Win-win cooperation
Shandong mining machinery group Co., Ltd. (stock code: 002526), established in 1955, located in the Changle county, Weifang city, Shandong province, China, is the backbone enterprise of the China's coal machinery manufacturing industry. Up to now, it has formed an integrated products-chain covering a range from mining and excavating machineries, supporting machineries, conveying machineries, coal washers to building material machineries and

danger avoiding machiner

ies. It is ranking the forefront of the domestic similar enterprises on the production scale, technology level and market share, etc; besides, the products are very popular in many countries and regions.
The main products are listed as below:
1, mining and excavating machineries: shearer, roadheader, planning and transporting machinery, etc;
2, supporting
machineries: individual hydraulic prop
, articulated roof beam, non-articulated long roof beam, hydraulic roof support, etc;
3, conveying
machineries: scraper
conveyor, transfer scraper conveyor, crusher, belt conveyor, etc;
4, coal washers: (please visit 'www.sktkj.cn') dense medium separator, dense medium hydrocyclone, coal slurry separator, mixing and upgrading machinery, micro-bubble flotation machinery, oscillating screen, scraper conveyor with cast stone, belt conveyor, automatic dosing system, inorganic automatic dosing system,
automatic drug adding system of floatation, filter press, etc;
5, building materials machineries, for producing enviromental protection bricks and
tile
s: (please visit 'www.chinacosmec.com') machineries for raw materials treatment, such as twin rollers; conveying and forming machineries, such as mixer; equipments for kiln and furnace running, such as hydraulic stepping machine; automatic cutting and stacking and transport system; robotic stacking system; secondary stacking and roasting system; automatic unstacking system, etc;
6, riggings: (please visit 'www.skchain.com') mine-used round-link
chain, lifting round-link chain, conveying round-link chain, strapping round-link chain, decorative round-link chain, protective round-link chain, armored round-link chain, antiskid round-link chain and various of non-standard chain, chain blocks, automatic plaiting round-link chain machinery, automatic welding round-link chain machinery and automatic correcting round-link chain machinery, etc;
7, rescue cabin and refuge chamber, etc;
8, related parts, such as reducer, sprocket wheel, gear, rotary drum, supporting roller, cylinder, etc;
It has obtained ISO9001:
2008 standard quality management system certification and all leading products have the certificates of the coal mine safe sign issued by the national safety supervision bureau.
If you are interested in the products, please don't hesitative to contact us in any time.
Note: general situation of enterprise constantly updated, please forgive for without timely notice.
Sincerely yours,
Mr. Wu Fengbo
Intl. Trade Dept., Shandong mining machinery group Co., Ltd.
Mobile tel: 0086-13792627099
E-mail: wufb_bob@163.com
Qq: 1223061012
Msn: wufb_bob@hotmail.com
Tel: 0086-536-6270710
Fax: 0086-536-6220710
Addr: mining machinary industrial park, economy development zone, Changle county, Weifang city, Shandong province, China.
Url: http: //www.skj.cc