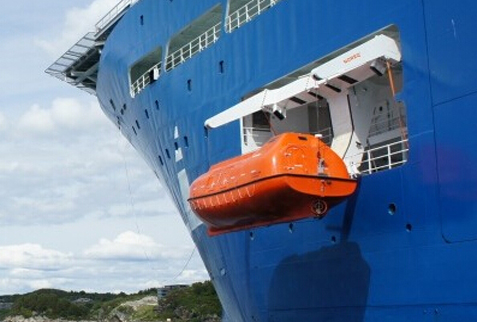 China Century Marine Equipment Co., Ltd specializes in supplying a broad range of marine and occupational fire fighting safety products. These products are SOLAS compliant, approved by the administrations of contracting governments and certified in accordance with MED, resp CCS, GL, RS, USCG, BV stipulations.
Our products include:
Marine life saving equipment: (immersion suit,life boat,inflatable boat,life raft,life jacket,life jacket light etc)
Marine fire fighting equipment:(FIFI system,SCBA,EEBD,fire suit,heat insulation suit,fire extinguisher etc)
Environment Protection Equipment:(Oily water separator,sewage treatment plant,fresh water generator,UV-sterilizer etc)
Marine Mooring Equipment:(marine anchor,anchor chain etc)
Marine Power&Propulsion Equipment:(Tunnel thruster,marine propeller,marine shaft etc)
Marine Deck Equipment:(Marine Windlass,Marine Winch,Marine Davit)
Marine Diesel engine:(CUMMINS Diesel engine,Weichai diesel engine,Deutz diesel engine)
These products are SOLAS compliant, approved by different Classification Society,such as ABS,BV,KRNK,GL,LR,RINA,CCS,DNV,IRS
CCME is willing to cooperate with people from all the word, developing together and contributing our ability to make the Chinese marine good and safe equipment move towards the world. Moreover, people from at home and aboard are warmly welcomed to our company to give us suggestion. If you choose us, you choose assured quality.