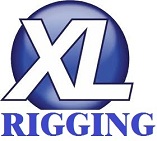 Contact: Julie
Company: Nanjing Xuanli Rigging Co., Ltd.
Add: No.106 Xiaoshan Rd, Luhe district,
Nanjing, Jiangsu, China
Postal code:210048
Website: http://www.xuanlirigging.com
E-mail: info@xuanlirigging.com
Main line: 0086-25-57726400
Online Skype: julie.wen24
Nanjing Xuanli Rigging Co., Ltd is a specialty manufacturer and was founded in 1998 with over 20 years experience in this business. We aim to provide HIGH-QUALITY RIGGING PRODUCTS at competitive prices and excellent services. We produce POLYESTER WEB SLINGS, POLYESTER ROUND SLINGS, NYLON TOW STRAP, RATCHET TIE DOWN STRAP, CARGO NET, SAFETY HARNESS, SLACKLINE and RIGGING HARDWARE. We have our own testing facilities including 1000 TONNE HORIZONTAL TENSILE TESTING MACHINE, VERTICAL TENSILE TESTING MACHINE, 1600 TONNE FRICTION PRESS MACHINE.