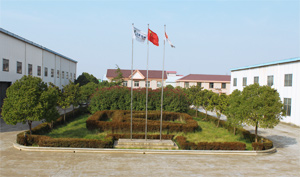 Shanghai chuangshen heavy equipment manufacturing Co., Ltd. is a professional R & D, manufacturing, sales, installation and debugging of jaw crusher, hammer type, roller, counter -, cone type, vertical type, sieve fraction crusher and industrial mill, crushing and screening equipment, artificial system sand equipment branch trade and industry as one of the joint-stock private enterprise. The company covers an area of 50 acres, which includes heavy machinery processing workshop, heavy equipment workshop, finished display workshop, etc.. The company second phase covers an area of 100 acres, will be in the free trade zone, Shanghai - Shanghai Lingang heavy industrial district built the most strength of crushing and screening equipment manufacturing base, and focus on building a development technology leading, diversified business model, optimization of service innovation, information technology and intelligence technology in deep integration of modern heavy equipment manufacturing enterprises, promote the coordinated development of the emerging industries and traditional industries.
Chong Shen products are widely used in mining, building materials, metallurgy, railway, highway, water conservancy, chemical, coal and other industries, distribution network not only covers the provinces and cities in the world, and the region has a professional distributor.
Chong Shen development has always insisted on taking the market as the main direction, the enterprise as the main body, the road of cooperation, gathered the best social resources, enterprises not only have the industry's top talent, but also with the Chinese Academy of Sciences to build a smart control center for networking research, the effectiveness of the creation of intelligent control and supporting the production line of intelligent management.
Chong Shen concept focus on the introduction, digestion, absorption, learn from foreign advanced technology and experience, and Germany, the United States, Australia and other countries to cooperate to promote product technology has been in the lead level of mining machinery industry