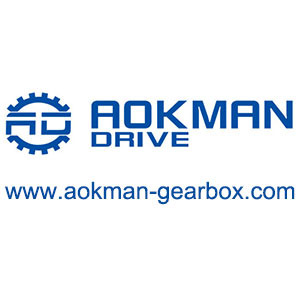 A high product quality, a wide production and a flexible structure are the strong points of Aokman. Aokman is professional gearboxes manufacturer in China which was founded in 1982, specialized in research, development and manufacturing Shaft Mounted Gearbox, Standard Gearbox, Worm Gearbox, Planetary Gearbox, Industrial Gearbox, Cycloidal Gearbox, Customized Gearbox, Gear Motors.
We can offer the proper solution for uncountable applications. Our products are widely used in the ranges of metallurgical, steel, mining, pulp and paper, sugar and alcohol market and various other types of machines. With a strong presence in the international market, we export mainly to South America, Middle East, North America and Asia. Our pillars are firmly planted in the relentless pursuit of excellence, innovation and competitiveness. The technology base stands out in our operation, featuring the latest equipment and the most modern information technology.
We are committed to win a partner rather than a simple supplier. Aokman has become a reliable supplier, able to supply high quality gearboxes. In fact, the entire production is developed inside our Company, thus it is submitted to an appropriate process control.
The products quality of Aokman allied to the security and efficiency of its management which makes its brand synonymous with credibility and transparency with its suppliers and customers. Make a good deal, always consult Aokman professionals! With 33 years experience, we assure you the utmost reliability and security for both product and services.