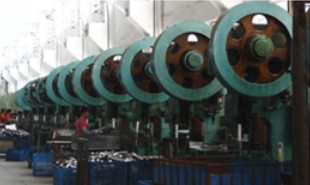 Company information:
Ningbo Jasun Electrical Appliance Co., Ltd
· Founded in 1982
· 31 years in manufacture heaters
·Employees: More than 1000
·Factory Area: 50,000 square meters
· 5,000,000-units yearly capacity
Facility
Injection molding machine, Punching machine, Paint spray booth, Flexing
Apparatus……….
Products line:
1) Aluminum Radiator, 2) Bathroom Heater, 3) Ceramic Heater, 4) Convector
Heater,
5) Carbon Fibre Heater, 6) Fan Heater, 7) Fireplace, 8) Gas Heater, 9)
Halogen Heater,
10) Industry heater, 11) Infrared Heater, 12) Mica Heater, 13) Oil Filled
Radiator,
14) Outdoor Heater, 15) Oil Free Radiator, 16) Panel Convector, 17) Quartz
Heater,
18) Round Heater, 19) Towel Warmer, 20) Wall mounted heater.

Location & Transportation:
·Factory located in CIXI of Ningbo
·Two hours drive to Shanghai through Hangzhou Bay Cross-sea Bridge.
·Less than two hours drive to Ningbo Port.
Market:North America,South America,Eastern Europe,Southeast
Asia,Africa,Oceania,Mid East,Eastern Asia,Western Europe.
Certificates:CCC,CE,SASO,ETL,SAA,IRAM-S,GS and EMC.