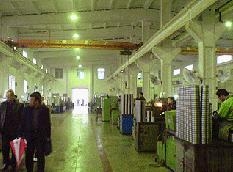 Konlon is one of leading bearing manufacturers in China, including kangda, zhongwei, huaxing, shuanglong four factories. Our products sell well both in domestic and in oversea markets for their competitive price and high quality.

We have got ISO9001 certificate in 2001. Our main products are as follows.
Deep ball bearings
604-609 6000-6096 624-629 6200-6288 634-639 6300-6380
6000 6200 6300 6400 16000 61800 61900 62200 62300 6300 series. Open zz 2RS)
Double row angular contact ball bearing 5200-5215 5300-5315 4200-4215 4300-4315
Single row angular contact ball bearing 7200 7300 series
Cylindrical roller bearing nj nu nf n nup series
Spherical plain bearing ge. E ge. ES ge. Ec ge. ES 2RS geg. E geg. Ec geg. Es2RS ge. Fw ge. Fw 2RS geew. ES geem. ES 2RS gez. ES gez. ES 2RS COM series.
Metric and inch taper roller bearing 30200 30300 32200 32300 32000x lm hm series
Stainless steel ball bearing 6000 6200 6300 series
Thrust ball bearing 51100 51200 51300 series
Self-aligning roller bearing
22206(ca)(k)(W33)-22296(ca)(k)(W33
22230(ca)(k)(W33)-22394(ca)(k)(W33)
Self-aligning ball bearing 1200(k)1300(k) 2200(k) 2300(k) series
Spherical outside surface ball bearing uc ucp ucfl ucfc ucfk UK series
Needle roller bearing
HK BK series
HK. RS HK. 2RS series
BK. RS series
NA RNA NK series
HF FC Series
HFL FCB series
K series KZK KBK series
AXK series AS GS 811 WS811
NATR NATV. PP series
NUTR. NUTR X series
IR IR series
NKIA NKIB series
All kinds of huge size bearings
All kinds of auto bearings and non-standard bearings

Price of konlon bearing is the lowest one among high quality bearings of China. If any interest or question on our products, pls contact us freely at any time.