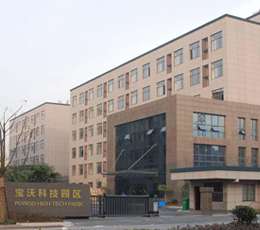 Shanghai POWOO INDUSTRY as associated and branch company of Shanghai Electric Meter Works is specializing in Power industry I. E. Manufacturing & supply precise digital electric meter, meter components, electric meter calibration equipments, portable facilities, precise AC/DC metrical instruments, power sources, various induction and digital electronic meters, also offer technical solution consultation. The products are exported to Europe, United States, Latin America and Asia, by its reliable quality and good prices. It's in great demand in many countries and areas and gets favorable comments of the users.

Our company was built in Jan. 1954. It was one of the 156 major projects, which were aided by the former Soviet Union, as well as one of the largest state-run manufacturers of electric instruments in China. It used to be the key enterprise of the Ministry of Machinery building and a high-tech enterprise in Shanghai.

It is located at No. 1677 Kongjiang Road, Shanghai, China. There are 1, 500 workers and more than 300 engineers and technicians in it. From the on, during 40 years and more, it developed and manufactured more than 700 kinds of electric instruments. There is a research institute which possesses the ability to develop new products continuously, with its advanced machinery and equipment accompanied with the quality-guarantee system. It passed the ISO9001 attestation in 1997.

There is an integral measurement system and a test room for product properties. This factory was titled as an advanced enterprise of quality management in Shanghai. Shanghai POWOO INDUSTRY as branch company of Shanghai Electric Meter Works it has been successfully cooperated with many international famous meter factories and won tenders with its low prices, high quality products and multifunctional options as required by different utilities home and abroad.

The guiding principle of the manufacturer is: Knowledge, Development, Reality and Creation. We are pleased to co-operate with friends and customers home and abroad.