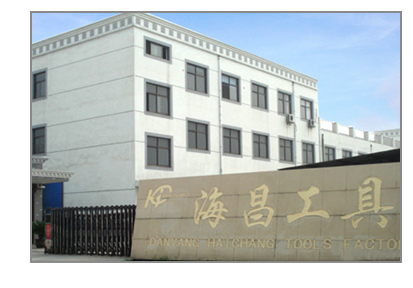 Jiangsu Haichang Tools Co., Ltd., one of the factories with rich experience in production of TCT saw blades and diamond tools in China, is located in Danyang City, the biggest domestic tool production base. It boasts its leading technology, equipment and management level in the same industry of China. With an annual productivity of more than 10 million pieces, the company exports 98 percent of its products to countries and areas such as America, Japan, Germany, France, India, Australia, Hongkong, Macao and Taiwan, providing customers with high-quality alloy saw blades, diamond tools and so on. The company also has strong technical force and modern detection measures. All its products are in accordance with international standards and have passed certifications of ISO9001/9002 and German MPA.
Main Products:
Hard alloy saw blades, hot-pressed sintering diamond saw blades, cold-pressed sintering diamond saw blades, laser welding diamond saw blades, high-frequency welding diamond saw blades, slotting diamond saw blades, diamond abrasive wheels, diamond thin-wall hollow drills and resin wheels
Geographic Location:
With Shanghai-Nanjing Expressway and Shanghai-Nanjing Railway passing through the city, the company is 200 kilometers away from Shanghai (products can be delivered to Shanghai in 2 hours), 68 kilometers away from Nanjing, adjacent to Changzhou Civil Aviation Airport in the area, Nanjing Lukou International Airport and Shanghai Hongqiao Airport. It is 18 kilometers away from the third biggest port along the Yangtze River and can reach more than 160 ports in more than 50 countries and areas on the world through water way.
The company is located at Bajing Road, Danyang Economic Development Zone, Jiangsu Province, a 5-minute drive from Shanghai-Nanjing Highway and less than 2-hour drive from Nanjing Lukou International Airport. The advantageous geographical location facilitates the business negotiation. Abided by international trade usage, it is seeking for healthy development. In order to further expand foreign economic and trade cooperation, the company provides as much as convenience for customers. Welcome to contact us!