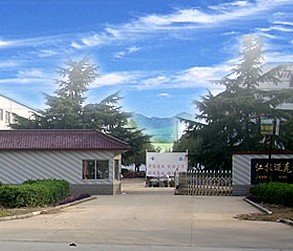 Mike Jiangsu chemical machinery limited company ( Yixing Mike Chemical Machinery Company Limited ) was set up in 1956, has 50 years of history. My company specialized in the pharmaceutical, chemical, petrochemical, light industry environmental protection equipment industries such as purification, extraction, separation, recycling of resources, technology development, system design and manufacture and installation, accumulated rich experience. We can provide users with the design, manufacture, installation, commissioning, training and other instrumentation automation, all in one service.
Company business scope: chemical complete sets of equipment, environmental equipment, brewing machinery, low-pressure valve, non-ferrous metal castings, the first class pressure vessel, second categories of low, medium pressure vessel manufacturing; self-and agent all kinds of goods and technology import and export business. In 1995 a one or two pressure vessel license, production license No.: TS2232177-2009.
With research institute special enterprise set up distillation evaporation separation technology research and development center, on the liquid-liquid and gas-liquid mixture separation technology of joint research, for enterprises of new products and optimize the product development to provide technical support, to provide users with small the distillation, molecular distillation, and the thin film evaporation, and more evaporation, crystallization and so on each trial. And established a perfect after sale service system, will be on each from the company manufacturing a delivery device is effective and long-term tracking service.
I plant the spirit of pioneering and innovative, integrity, unity of purpose and dedication to provide customers with quality, efficient service.