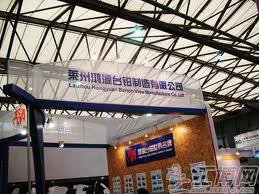 Laizhou Hongyuan Bench Vise manufacture limited company, was founded in 1998, is the foreign investment in China's wholly-owned enterprises, formerly known as Laizhou City Bench Vise factory, has 50 years of production history, covers an area of 60000 square meters. The company has 730 employees, 400 sets of various equipment.
The main products of the company include the 13 series of 80 specifications; fixture type 12 series of 60 specifications of brake hub, the hub; a total of 2 series of 100 specifications; ductile iron castings of 30 models. The above four categories of export products, mainly sold to the United States, Canada, Mexico, Australia, Britain, Russia, Germany and other countries.
Strong technical force, advanced detection equipment, improve the detection means, the effective operation of the quality management system, so that the company's product quality has been fully guaranteed, won the customer's trust and recognition, and formed a long-term cooperative partnership.
The company all staff warmly welcome friends at home and abroad visit the guide, to discuss cooperation, development plans.
?/p>