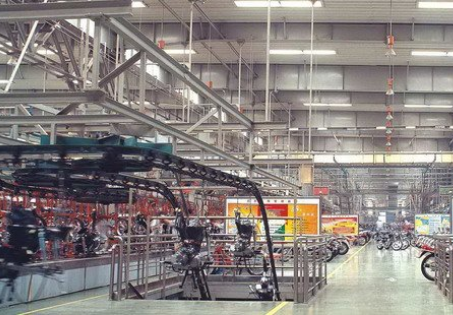 Founded in 1985, ZHEJIANG QIANJIANG MOTORCYCLE CO., LTD (hereinafter referred to as QJ), with registered office in Wenling (Zhejiang Province), is today one of the largest manufacturers of 2-wheeled vehicles in China." The US $460 million QJ is a state holding enterprise, with 5 domestic subsidiaries, 10 branches, 1 overseas subsidiary and over 10,000 employees.
QJ aims to build global distribution and after-sales service net-work and launches independent innovative products. Product range includes motorcycles, scooters and mopeds from 50cc to 1,130cc under the Qjiang, Benelli, Generic and Keeway brands. The present production capacity is 1.5 million 2-wheeled vehicles and 2 million engines per year. Over 22% products are exported to 136 countries in world. QJ also operates ATV, mini dirt bikes, garden tools, vacuum pump etc. Today, QJ products are available on every continent except Antarctica.
"European design, Japanese quality with Chinese cost" is QJ management motto. QJ builds 2 R&D centers in Europe and 1 in China, cooperating with professional and experienced experts from Italy, Austria, Japan, Germany and France etc. QJ is the only Chinese motorcycle company worldwide to produce high-speed racing motorcycles and touring motorcycles. Every year, QJ develops and launches new products to fulfill customers' distinct desires."
QJ is the earliest enterprise to be certified with TUV ISO9001 in sector in China. The trademark "QJIANG" has been recognized as Chinese Famous Trademark and the most competitive brand. QJ engines are National Free-inspection Product. QJ is listed as one of the "recommended brands of 2007 electrical and mechanical products for export". Our mission and vision is to build a worldwide first-class motorcycle company.