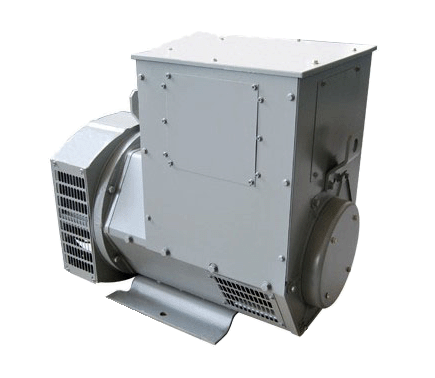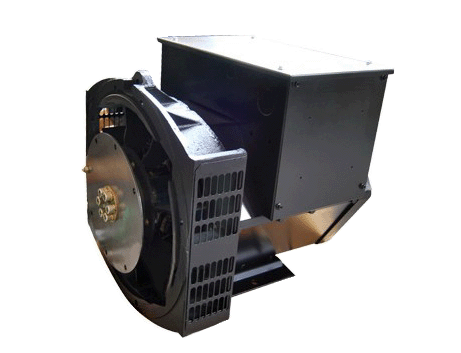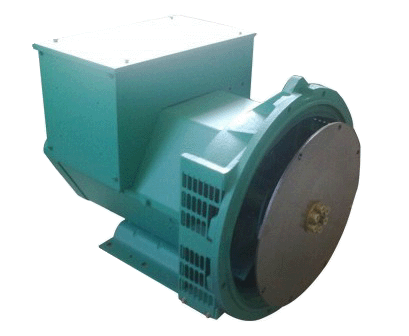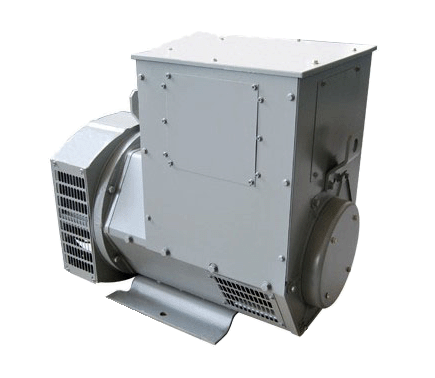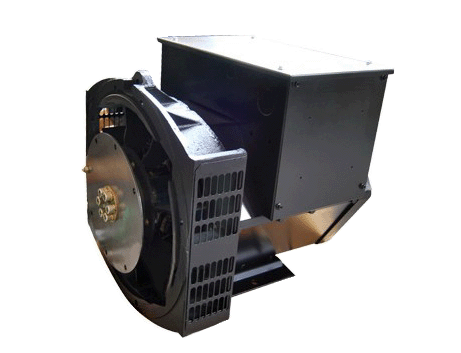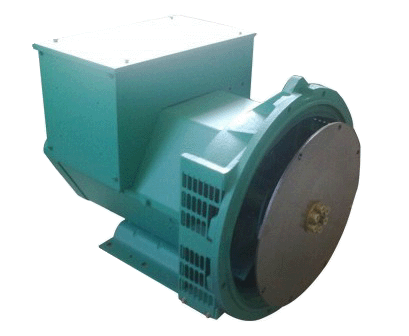 Alternator
Trading Company,Manufacturer
CCCME Member
Recommended by CCCME
Product Details

Company Profile
Alternator
HL Series Alternator
INTRODUCTION:
HL series three-phase (or single-phase) brushless synchronous generators, by introducing and developing on foreign advanced technology of well-known generators, are our newly developed products, all data updated synchronously with international well-known generators. HL series generators can be manufactured in both double and single bearing versions with a range of easy coupling to internal and international engines; Its body is constructed by steel shell, stator core is made of whole disc and rotor core is made as whole salient pole type with full-damping, with brushless self exciting method and AVR automatic control . It has following features: small-size, light-weight, good appearance, perfect performance, and easy access for installation and maintenance.
HL series generators meet the quality standard of international well-known generators, we guarantee the quality by strictly-controlled product design, manufacturing technology, tooling, selection of raw materials , production, testing equipment and quality control. Selection of raw materials includes cold rolled silicon sheet and magnet wire, which are purchased from the best of internal supplier, producing and test equipment such as coil winder can effectively control the magnet wire's pulling force while winding, Tooling such as stator laminated tooling is very advanced and it can ensure the stator core's quality, Manufacturing technology such as VPI and wet-winding technology can ensure that the windings have the high level of protection, All of quality control including field control is carried out according to ISO9001 standard.
HL series includes 164/184/224/274/314/354/404 total 7 frames, from 5kW to 1440kW. The technical performance and mounting dimension of HL series generators are international IEC and national GB755 standards compliant, the quality of products can reach current international standard .
MAIN PERFORMANCE DATA:
1. The standard protection for HL series generators is IP23;
2. Windings are insulated to class H;
3. .Full-damping whole salient construction guarantees generator to be operated stably in any conditions, and enable it to run under 150% rated Speed (2250r/min.).
4. HL generators are provided with a 2/3 winding pitch as standard, can effectively eliminate the third harmonic (3rd, 9th, 15th , etc.), and are therefore perfectly suited to installations with distorting loads, and easy to operate with the other generator in parallel.
5. Adjusting rate of stable voltage≤1%, adjusting rate of instant voltage: -15% ~+20% (60%In, COSΦ≤0.4 lagging), instant voltage recovery time≤1.5s ;
6. Wave aberration rate of voltage THD 3%, telephone harmony wave factor THF ≤2%, telephone effective factor of TIF ≤50.
ENVIRONMENT CONDITIONS:
In the following environments, the generator could run continuously:
1. Altitude: do not exceed 1000m.
2. Cooling air temperature: 258~313K(-15℃~40℃).
3. Relative air humidity: do not exceed 90%.
Note: If environment conditions exceed the scope mentioned-above, please feel free to contact us.
FEATURES
1. Excellent compatibility with drive systems: standard mounting dimensions can be coupled to any diesel engines from worldwide, many S.A.E. flanges and S.A.E. drive discs can be easily interchangeable.
2. Good environmentally-friendly protection system: the standard enclosure protection is IP23, insulation class is H, and HL generators made with advanced manufacturing technologies are suitable for harsh environments.
3. Reliable and powerful automatic voltage regulators can provide consistent excitation on all occasions, so the generators can run reliably, and have high performance of magnet on exciter stator which can rapidly build voltage while starting; All AVR's have numerous features for voltage adjustment, stability adjustment, low frequency protection and exterior voltage adjustment.
Standard AVR: EA460;
Option AVR: EA440(can be suitable for operation in parallel)、EA230、EA08 or EA448( the EA08 and EA448 is suited for auxiliary windings, thus providing the generator with the best design for nonlinear load, performance on start and short-circuit.
4. HL generators are provided with a 2/3 winding pitch as standard, therefore are perfectly suitable for installations with distorting loads, and easy to be operated with other generators in parallel; Several types of windings are available in 50Hz and 60Hz versions to optimize performance according to the voltage required on site and the demands of the application (max. voltages available range up to 690 V).
5. HL generators are provided with three phase as standard, it 's easy to alter the voltage by reconnection for 12-leads on terminal plate, also the units can be run as single phase by changing the output connecting (except for HL354), but single-phase's power only is about 58% of that of three-phase's ; For single-phase generator, it can be designed for special winding.
6. The damp winding on rotor and the surge suppressor on rectifier can provide the generator with stability and reliability.
7. For balanced rotor with two sealed and quality ball bearing, HL generators have the features of little vibration and low noise.
8. Easy access for installation and maintenance, including: coupling to engines, connecting for lead wire, adjustment for AVR, connecting for rectifier, integrating with current transformers.
OPTION FEATURES:
1. Interchangeable S.A.E. flanges and S.A.E. drive discs
2. Convenient filters on air inlets and outlets
3. Protection for windings in harsh environments
4. Different AVR type
5. Different windings
6. exterior potentiometer
7. Space heaters
8. stator thermal protection
9. PMG or auxiliary windings
10. Droop current transformers (C.T.)