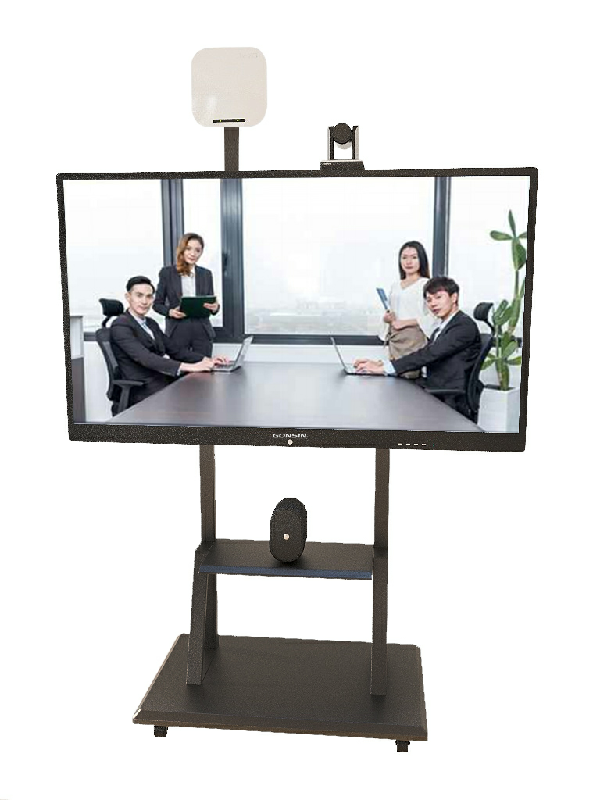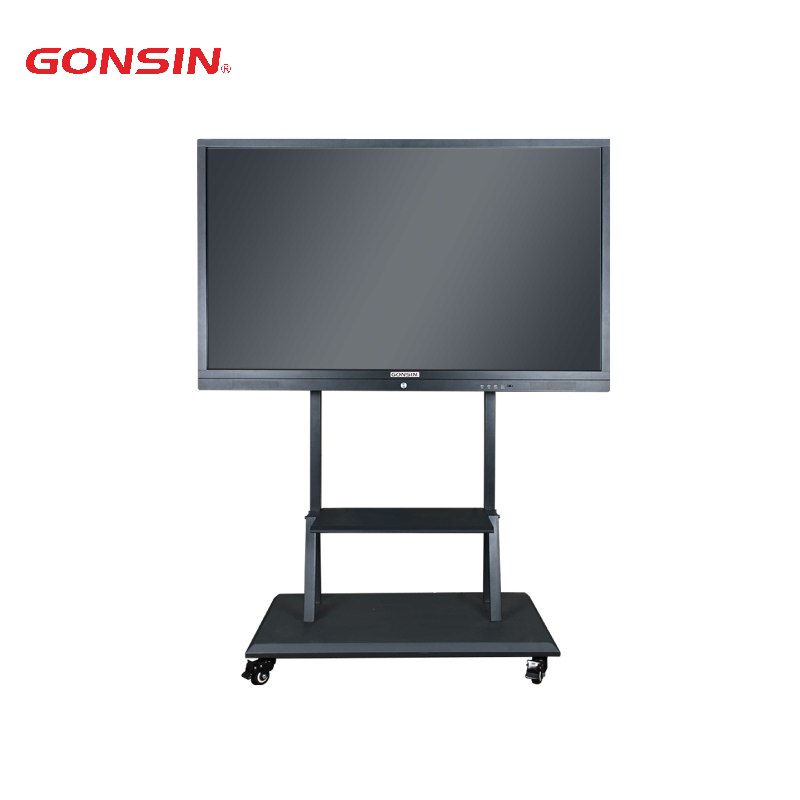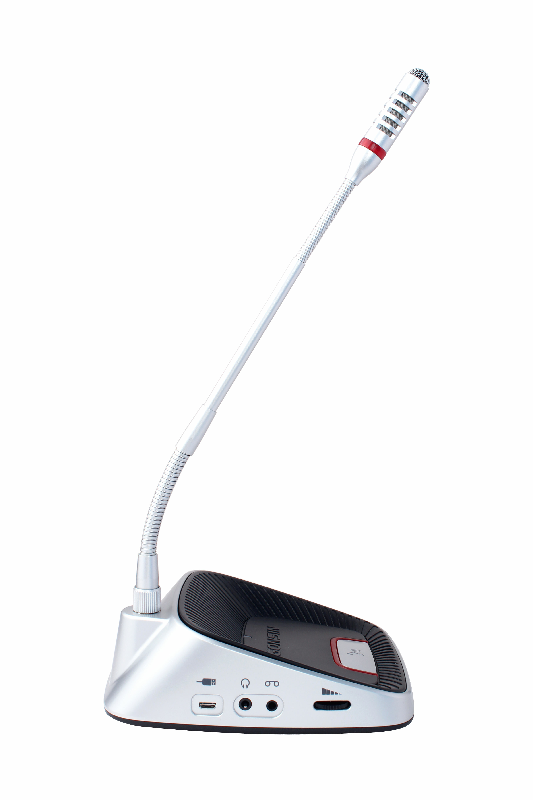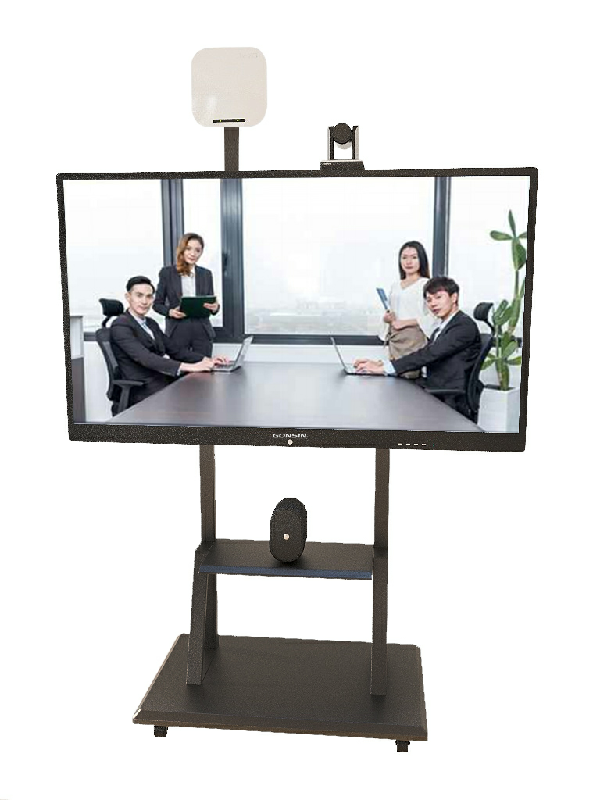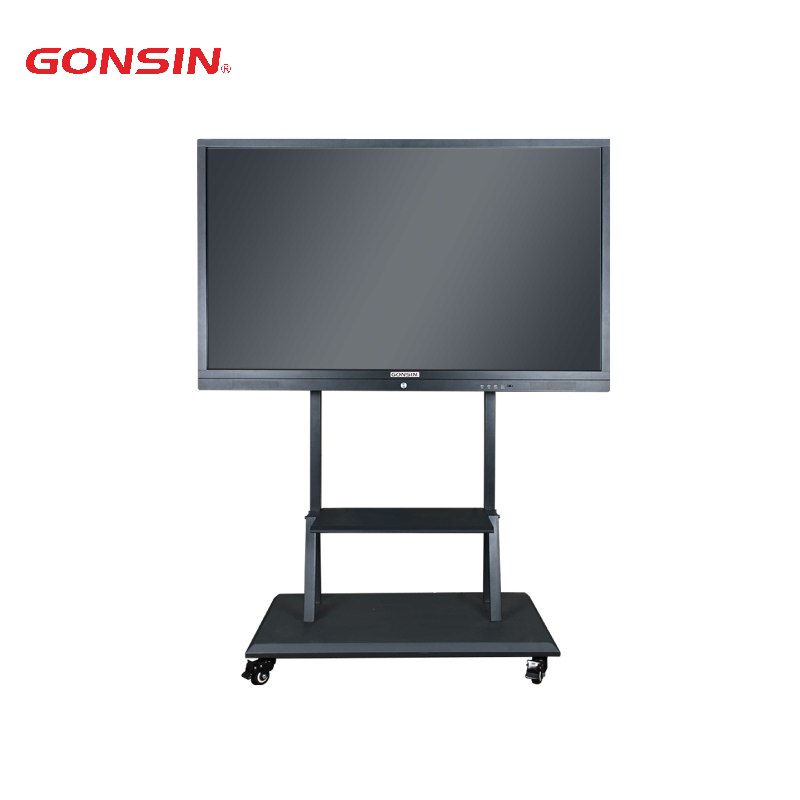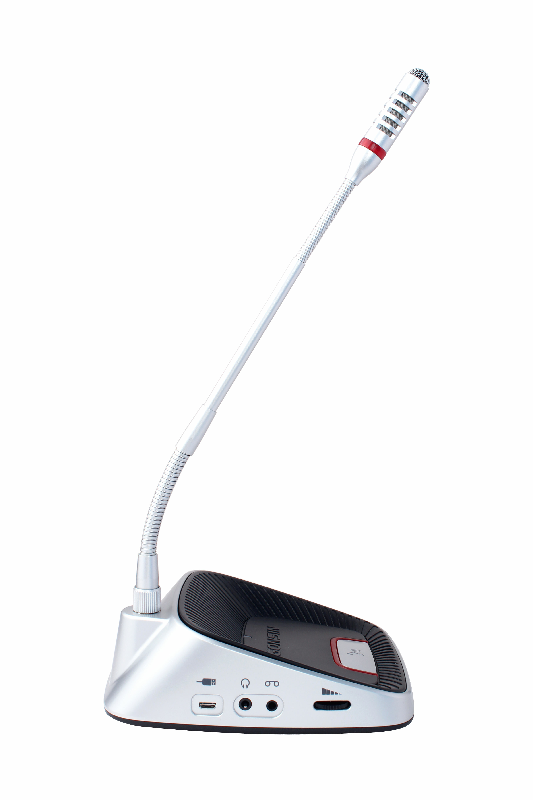 E-commerce Product Line:Video Conference System With Auto Tracking Camera And Delegate Microphone
CCCME Member
Recommended by CCCME
Product Details

Company Profile
E-commerce Product Line:Video Conference System With Auto Tracking Camera And Delegate Microphone
Products Description
Rectangular Conference Table
For 25-50 Square Meters Small Meeting Room
Highlights
All-in-one intelligent conference system can realize conference discussion, video conference, automatic
camera tracking, electronic whiteboard, conference display, conference sound reinforcement, and built-in
(1) Simple Installation and Operation
- Intelligent all-in-one conference machine with one-button
switch and wireless desktop gooseneck microphone, can start the meeting with very little time
(
2) Excellent Screen Viewing feeling
- High-definition screen, exquisite picture quality, good viewing
effect at various angles, clear image under strong lighting.
(3) Convenient electronic whiteboard
- You can do clear and intuitive annotations / notes in PPT
(4)Rich application scenarios
- Can quickly connect computers and USB disks to the
system.
Can browse Office files, multimedia playback and web browsing. Suitable for company
meetings, government
affairs meetings, education training, office training, etc.
(5) Video conference with automatic camera tracking
- Supports a variety of remote video conference
software.
With the use of high-definition camera track ball dome and professional wireless conference
microphone,
high-definition video voice communication is realized.
(6) Bracket with lockable casters
for equipment quick movement from conference room A to conference
room B.
Matching professional wireless conference microphone
(1) Stable Quality - We pass international certifications such as IEC 60914, CE and ISO, and we have multiple
international case applications.
(2) Lightweight and Stylish - The microphone is small in size for easy to move and carry. And the color
matching is suitable for various venue decoration.
(3) Quick Installation - Wireless desktop microphone is easy for installation and commissioning.
(4) Strong Anti-interference - Intelligent frequency measurement and frequency selection make the system
is not affected by light and infrared, and runs stably.
(5) Orderly Discussion - Chairman microphone has priority to interrupt speech. VOX, AUTO and FIFO speech
modes can ensure order at the conference
(6) Camera Auto Tracking - Play the real-time picture of the current speaker to the display device.
(7) Long Battery Life-The microphone uses lithium battery, and the continuous working time can reach 20 hours.
(8) Easy Storage - The microphone steam can be inserted and removed, and the equipment is easy to store and transport.
Application Scenario
U-Shaped Conference Table
Case Sharing
Product Detail
All-in-one intelligent conference monitor
(1) Exquisite Picture Quality - 4K full HD screen with a resolution of 3840 * 2160.
(2) Not Afraid of Strong Light - Adopt anti-glare design, that you can see clearly in all angles under strong light.
(3) Durable - The screen is protected by 4mm all-tempered glass, which is anti-scratch and anti-impact.



Terminal Microphone





(1) Elegant And Stylish



- With Micro USB charging interface, which can be charged directly with mobile phone charger;
- Headphone jack, recording interface, high-fidelity speakers.
CCCME Member
Recommended by CCCME
Location:China
Business Type:
Main Products:DSSS wireless interpretation system,wireless voting system,DCS distributed congress system
GONSIN is the global provider of complete conference system solutions, including DCS distributed congress system, conference discussion system, interactive voting system, simultaneous interpretation system, attendance registration system, multimedia control system, conference management software and Educational Public Address System. GONSIN successfully lauched the DSSS interpretation system, the industry's first multi-channel wireless language distribution system using the state-of-the-art Direct Sequence Spread Spectrum (DSSS) technology.
More+