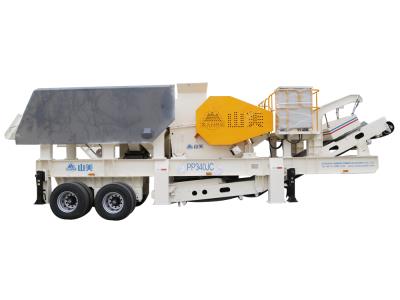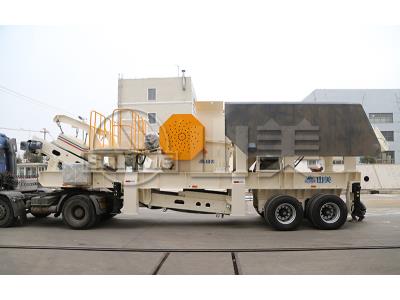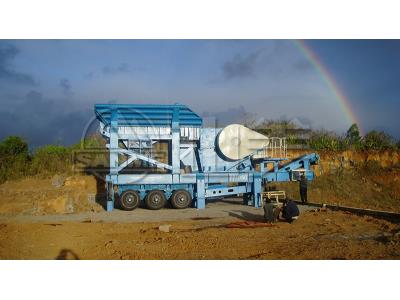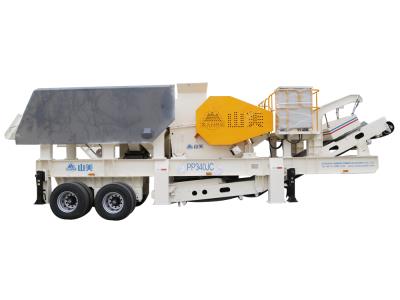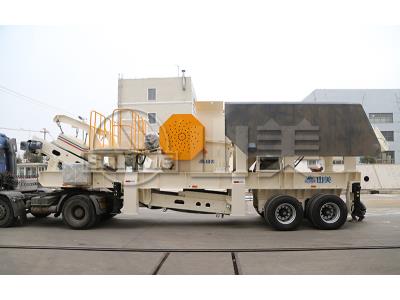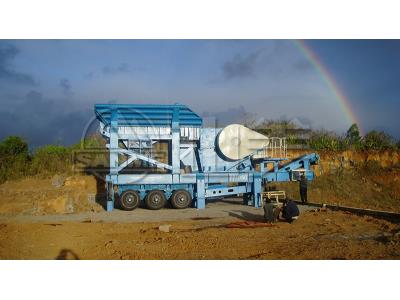 PP Series Portable Jaw Crushing Plant
Manufacturer
Recommended by CCCME
Product Details

Company Profile
PP Series Portable Jaw Crusher adopt the professional mobile crushing technology. They can fully meet customers' different mobile crushing requirements. Compared with the stationary crushing plant, they can greatly reduce the customers' operation cost.
THE OUTSTANDING PERFORMANCE OF PP SERIES PORTABLE CRUSHER
Great Mobility
PP Series Portable Crushing Plants are of short length. Different crushing equipment is separately installed on a separate mobile chassis. Its short wheelbase and tight turning radius mean they can be transported on highway and moved at crushing sites.
Lower Transportation Cost
PP Series Portable Crushing Plants can crush materials on-site. It is unnecessary to carry the materials from one site and then crush them in another one, which can greatly lower the transporting cost for off-site crushing.
Flexible Configuration and Great Adaptability
According to the different requirements of different crushing process, PP Series Portable Crushing Plants can form the following two processes of "crushing first, screening second" or "screening first, crushing second". The crushing plant can be composed of two-stage plants or three-stage plants. The two-stage plants consists primary crushing plant and secondary crushing plant, while the three-stage plants includes primary crushing plant, secondary crushing plant and tertiary crushing plant, each of which is of high flexibility and can be used individually.
THE DESIGN FEATURES OF PP SERIES PORTABLE CRUSHER
Mobile chassis conforms to the international standards. It has standard lighting and braking system. The chassis is heavy-duty design with big section steel.
The girder of mobile chassis is designed to be U style so that the overall height of the mobile crushing plant is reduced. So the loading cost is reduced greatly.
Adopt hydraulic leg(optional) for lift installation.Hopper adopt unitized design,reduce the transport height greatly.
FEATURES OF PP SERIES PORTABLE JAW CRUSHER
High-performance JC Series , which is continuous crushing operations. Jaw mobile crusher can remove vibrating screen to realize primary crushing of raw material directly according to the actual production. It can be used with other broken equipment which is easy and flexible to operate.
APPLICATIONS OF PP SERIES PORTABLE JAW CRUSHER
It is widely used in mine, coal mine, waste and construction waste recycling, cubic meter of earth and stone project, urban infrastructure, road and building construction.
It can be used in topsoil and various other materials processing; separation viscous coagulation aggregate; construction and demolition industry; screening after broken; quarrying industry.
It can be adopted to crush cobble, rocks(limestone, granite, basalt, diabase, andesite etc.), ore tailings and sand making of aggregate chips.
PRODUCT DATA
Technical Data of PP Series Portable Jaw Crusher
PP Series Portable Jaw Crushers

PP231JC

PP340JC

PP440JC

PP443JC

PP549JC

Transport dimensions

Length(mm)
10650
11150
12910
14400
14400
Width(mm)
2550
2780
3120
2950
2950
Height(mm)
3900
4019
4438
4590
4590
Weight(kg)
26800
41600
60100
70400
86000
Axle weight(kg)
16800
26800
38800
46400
55000
King pin weight(kg)
10000
14800
21300
24000
31000

Jaw Crusher

Model
JC231
JC340
JC440
JC443
JC549
Feed opening(mm)
510*810
600*1060
700*1060
800*1150
950x1250
Setting range(c.s.s)(mm)
40-150
60-175
70-200
90-125
110-250
Capacity(t/h)
50-200
85-300
120-490
160-510
260-810

Feeder

Model
GZT0932Y
ZSW380*95
ZSW490*110
ZSW600*130
ZSW600*130
Feed hopper volume(m3)
6
7
8.4
10
10
Hopper width(mm)
3150
3000
3000
3000
3000

Belt Conveyor

Model
B800*6.8
B1000*7.2
B1000*7.5
B1200*8.3
B1200*8.3