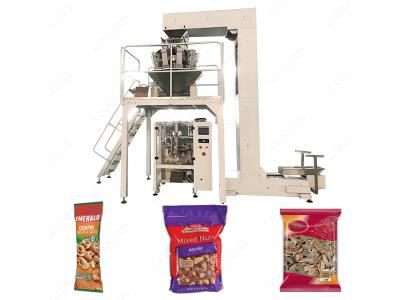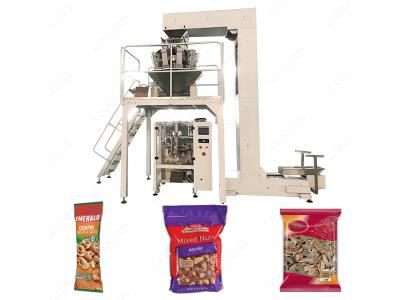 Automatic Cashew Nut Packaging Machine Manufacturer
Member Details
Zhengzhou,Henan,China
Product Details

Company Profile
Automatic Cashew Nut Packaging Machine Manufacturer
Autoamtic cashew nut packing machine is equipped with Z Conveyer and Multihead Weigher, it is widely applied to pack solid and bulk products, such as candy, cereal, nuts & snacks, cheese, pasta, beans & rice, pet food & treat, coffee bean and other particles products.
Autmatic nut packing machine features:
1. Import PLC computer control system, human-machine screen, easy touch screen operation.
2. With imported servo film transporting system and mark sensor, accurate positioning, perfect packing.
3. Perfect automatic alarm function, to minimize the loss.
4. Combine with metering device, it can finish the process of metering, feeding, filling, bag making, printing.
5. Bag type: can make it with pillow bag and vertical bag according to customer needs.
6. Low noise, high efficiency.