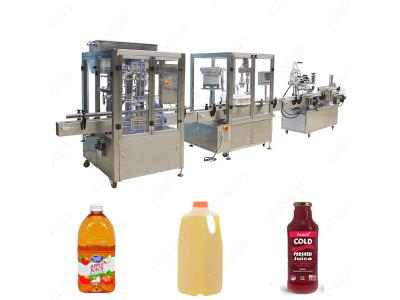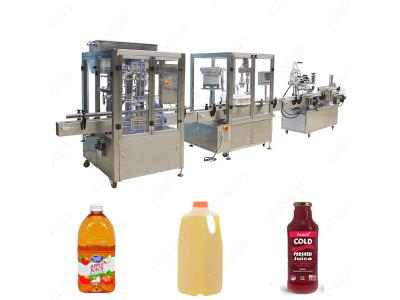 Automatic Liquid Bottle Filling Machine, Hand Sanitizer Filling Machine
Member Details
Zhengzhou,Henan,China
Product Details

Company Profile
Automatic Liquid Bottle Filling Machine, Hand Sanitizer Filling Machine
The hand sanitizer bottle filling machine is suitable for the filling of various liquids, pastes and sauces, such as alcohol, disinfectant, disposable hand sanitizer, honey, chili sauce, tomato sauce, pearl milk tea, orange juice and other materials, with strong versatility.
Hand Sanitizer Filling Machine Feature:
1. The material is driven by the servo to drive the piston to extract the material into the metering cylinder, and then the servo pushes the piston into the container through the material tube.
2. With no bottle and no filling function, the liquid level of the storage hopper automatically controls the feeding
3. The overall program control adopts PLC + touch screen, and the filling volume and filling speed can be adjusted conveniently and quickly.
4. The overall machine material mainly uses stainless steel 304 material, imported acrylic, food-grade PVC and other materials
5. The equipment has strong compatibility, and can quickly adjust and replace bottles of different shapes and specifications without replacing parts, which can meet the production requirements of multiple varieties and specifications.