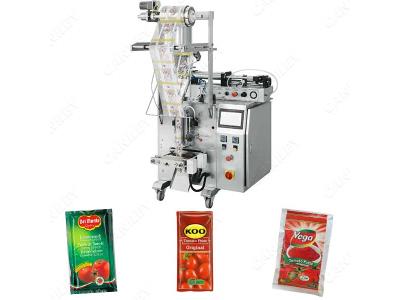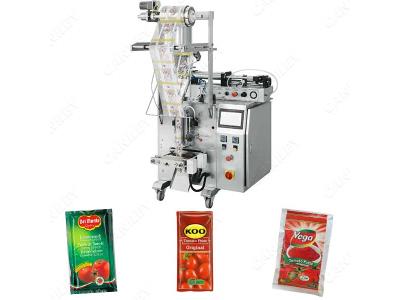 Commercial Tomato Sauce Packing Machine Supplier
Member Details
Zhengzhou,Henan,China
Product Details

Company Profile
Commercial Tomato Sauce Packing Machine Supplier
The ketchup packing machine is designed for the automatic package of liquid, semi-liquid ,stickly liquid materials such as water, honey, cream, shampoo, comsmetic cream, paste, suace, oil, bean sauce, chocolate sauce, ketchup etc.
Ketchup Packing Machine Specification:
1.The tomato sauce packing machine structure is compact, step motor to pull membrane, soild, Reliable, stable performance, low noise.
2.Using photoelectric eye control system, reliable and stable performance.
3.The frequency control of motor speed, more stable operation, lower noise, low failure rate.
Features:
1.Easy operation
2.Durable with compact structure
3.Save energy and manpower saving
4. The ribbon type printing device or hot printing
5. Set the packaging to cut off the device
6. the roating cutter device