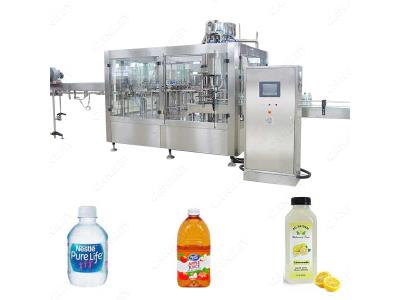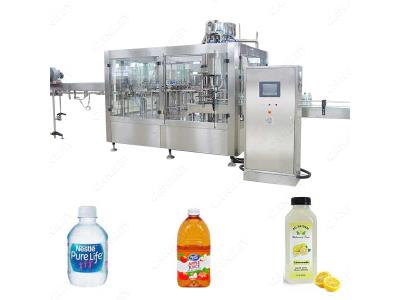 Automatic Beer Bottle Filling Capping Machine, Water Filling Machine
Member Details
Zhengzhou,Henan,China
Product Details

Company Profile
Automatic Beer Bottle Filling Capping Machine, Water Filling Machine
This beer bottle filling line is designed for bottling non-carbonated drinks,such as pure water, mineral water, beer, juice, wine, etc.
Beer Bottle Filling Machine Features:
1. Bottle is entered by air conveyor, the speed of bottle entering is fast and bottle shape is not changed because of adopting hanging clamping bottleneck way.

2. Adopting clamping bottleneck way to wash bottle mouth and avoiding touch screw mouth, adopting clamping bottleneck way in the whole conveying process. When bottle type changes, you need to change the board related with bottle diameter.
3. Filling adopts cylinder feeding structure, filling valve adopts high filling speed and mass flow rate valve which control liquids level accurately and without loss.
4. The capping system applies advanced French technology, when clamp the cap will screw immediately and magnetic torque type capping head.
5. Main PLC and frequency changer are used famous brand, such as Mitsubishi and Omron etc.