CCCME Vice President SHI Yonghong Attends the Second B&R Qingdao Banqiao Forum
Publish Time:2018-10-09 00:00:00 Source:CCCME
At the invitation of Qingdao Municipal Bureau of Commerce and Jiaozhou Municipal People's Government, CCCME Vice President Shi Yonghong attended the Second B&R Qingdao Banqiao Forum on September 26-27, 2018 in Jiaozhou City, Shandong Province.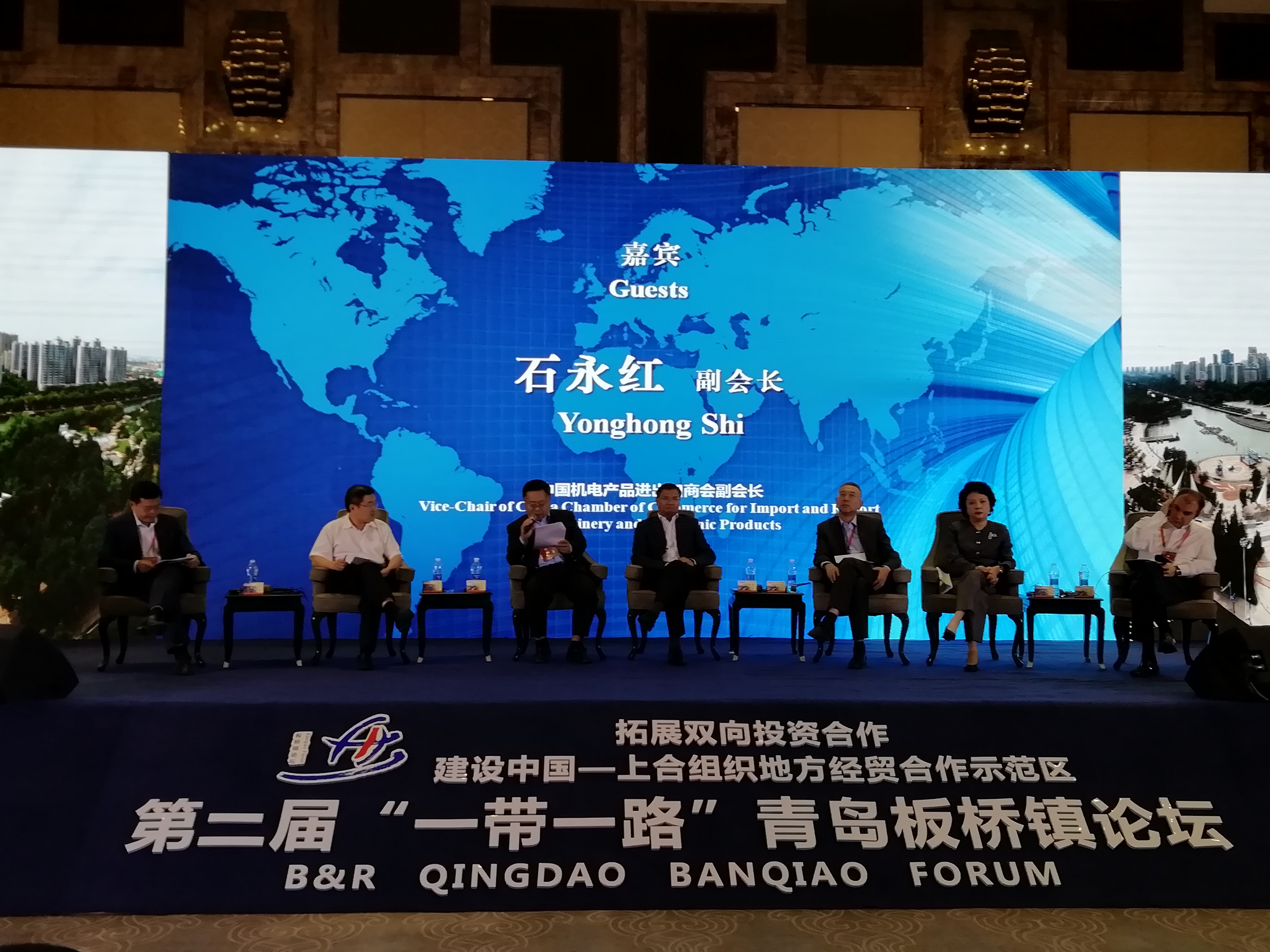 Vice President Shi shared view of current going-global situation of China's mechanical and electrical enterprises and the mechanism of China's overseas economic and trade cooperation zone. Vice President Shi also held talks with government leaders of Jiaozhou City and Qingdao Commercial Bureau to discuss the next step of cooperation.
Nearly 200 people from domestic and foreign governments, business associations, enterprises and think tanks attended the forum.