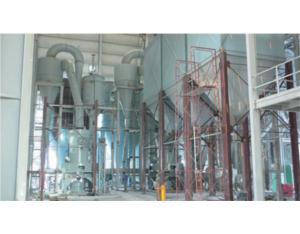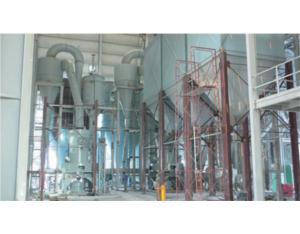 Gypsum production Line
CCCME Member
Product Details

Company Profile
Gypsum production Line
Guilin Metallurgical Machinery Gemeral Factory is the member of China Gypsum Industry Association,which is the professional equipments manufacturer and supplier in gypsum calcinations,and gypsum powder grinding .We are experienced in equipment fabricating ,installation and commissioning for the gypsum production line at the capacity from 30000 tons/year to 100000 tons/year.The products and services are commented well from our client both domestic and aboard.

Features of the production line:advanced process method,environment-friendly,availability of equipments adjustment,low power consumptions and high automatic level.
Specialty of product:
1. Scale of product: Annual Output 30000-150000Tons.
2. Natural Gypsum Requirement: Purity 75%-95%; Desulphurization Gypsum Requirement: Purity 80%-96%.
3. Models of kinds kiln:dry, calcine, dust collection. Advanced temperature controlling syste, low energy Consumption, reliable product quality.
4. R-Series Pulverizer :pulverizing kinds of culcine gypsum.Final particle size is adjustable, with reasonable grades,strength increased.
5. Power Consuption:15∼20 Kilowatt/Ton plaster powder??coal consuption:<60 Kilogram(Standard Coal)/Ton plaster powder.
6. Fuel:gas, heavy oil, light oli,etc.
7. Area of Factory:6000∼12000 m2 according to the project.
8. Environment Protection reaches National Standard, no water and gas drainage.