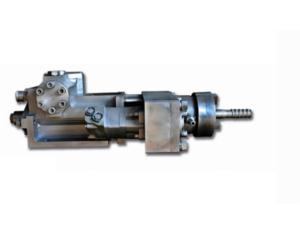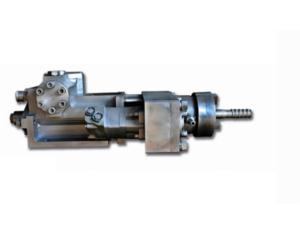 YYG series of Hydraulic Rock Drill
CCCME Member
Product Details

Company Profile
YYG series of Hydraulic Rock Drill
The YYG series of Hydraulic Rock Drill was developed by Guilin Drilling Corp.(Guiye Heavy Industries branch company )and Beijing University of Technology and Science.And YYG300B Hydraulic Rock Drill was enrolled in Hightech products of Guangxi.This equipment is mainly used in KD series Full Hydraulic Drilling Taphole Machine recently.

Feature:
1.Simple structure and easy maintenance.
2.High effciency,the attack force can reach 250 to 300J,low energy consump tion(≤25KW)
3.Long life cycle of the components,operating steadily and low noise.
| Model | YYG250B | YYG300B |
| --- | --- | --- |
| Attack force(J) | 250 | 300 |
| Attack frequency(times/min) | 2800-3000 | 2800-3000 |
| Rotate torque(N.m) | 0-540 | 0-540 |
| Rotate speed(r/min) | 0-360 | 0-360 |
| Attack pressure(MPa) | 9-12 | 10-13 |
| Attack flux(L/min) | 90-100 | 100-120 |
| Rotate pressure(MPa) | 6-10 | 6-10 |
| Rotate flux(L/min) | 50-70 | 50-70 |