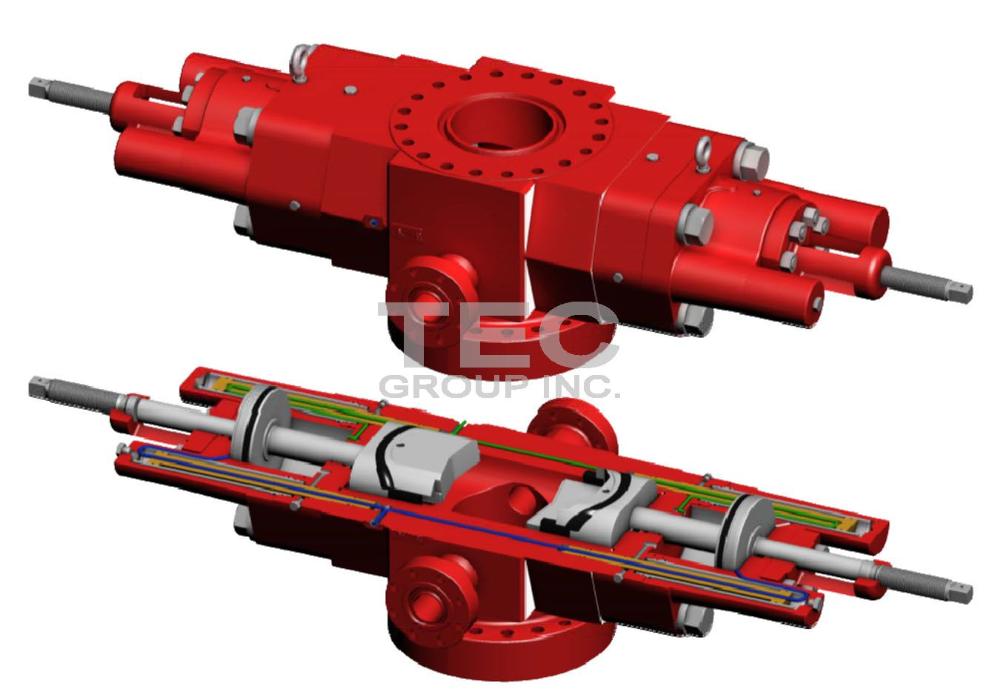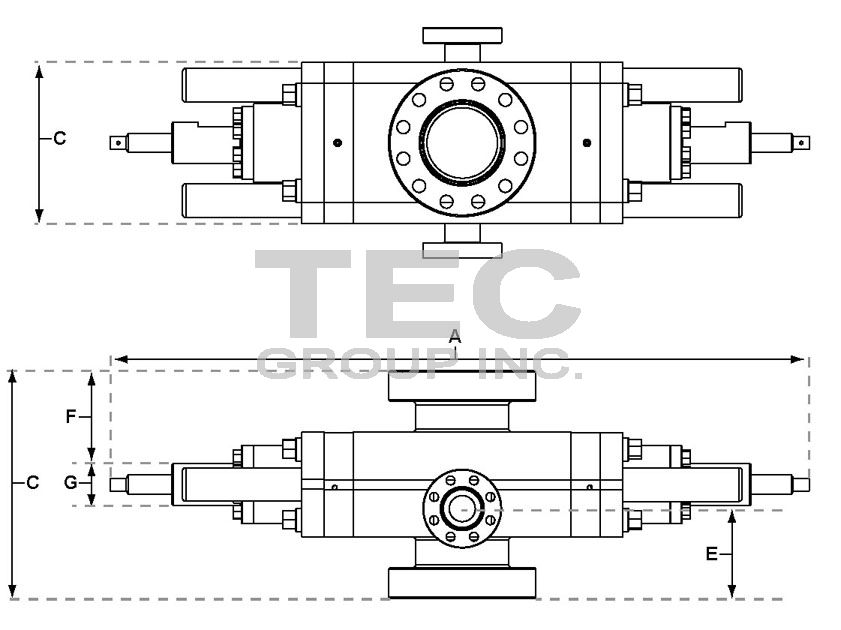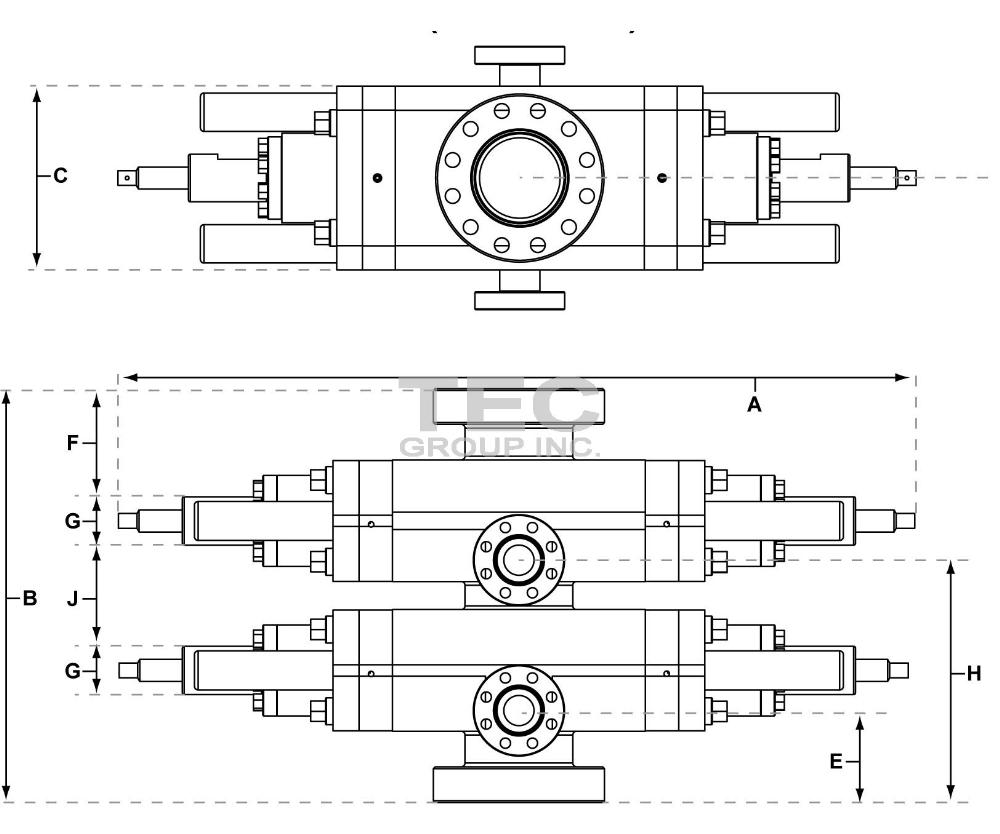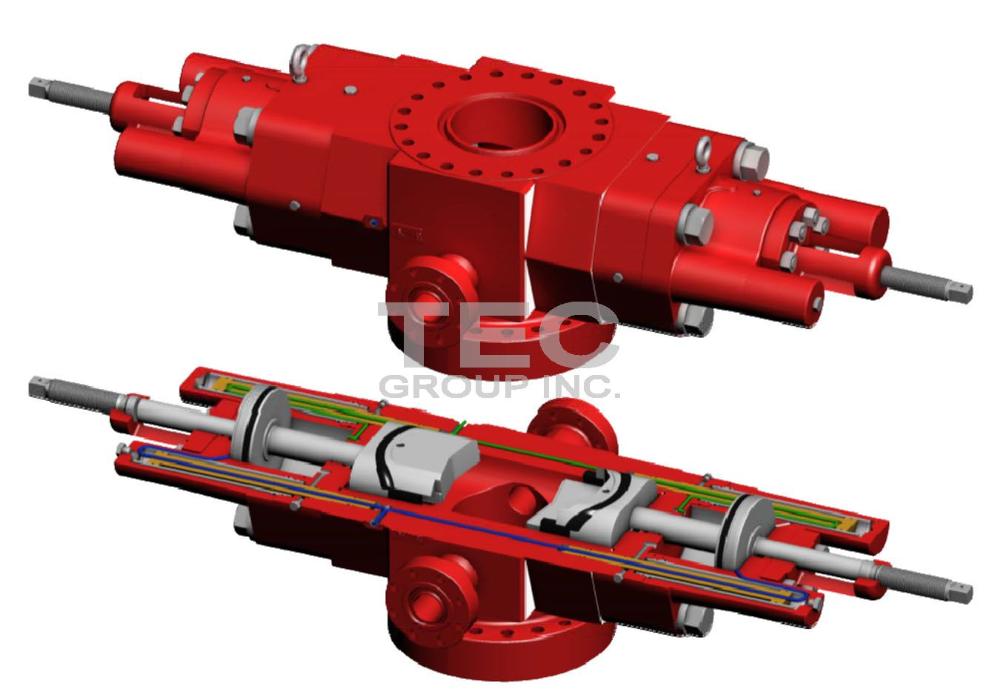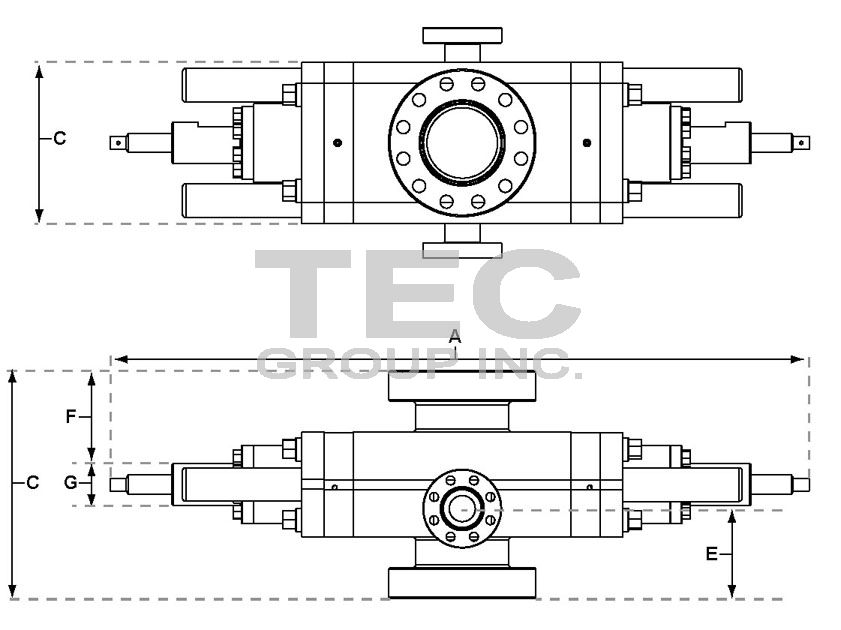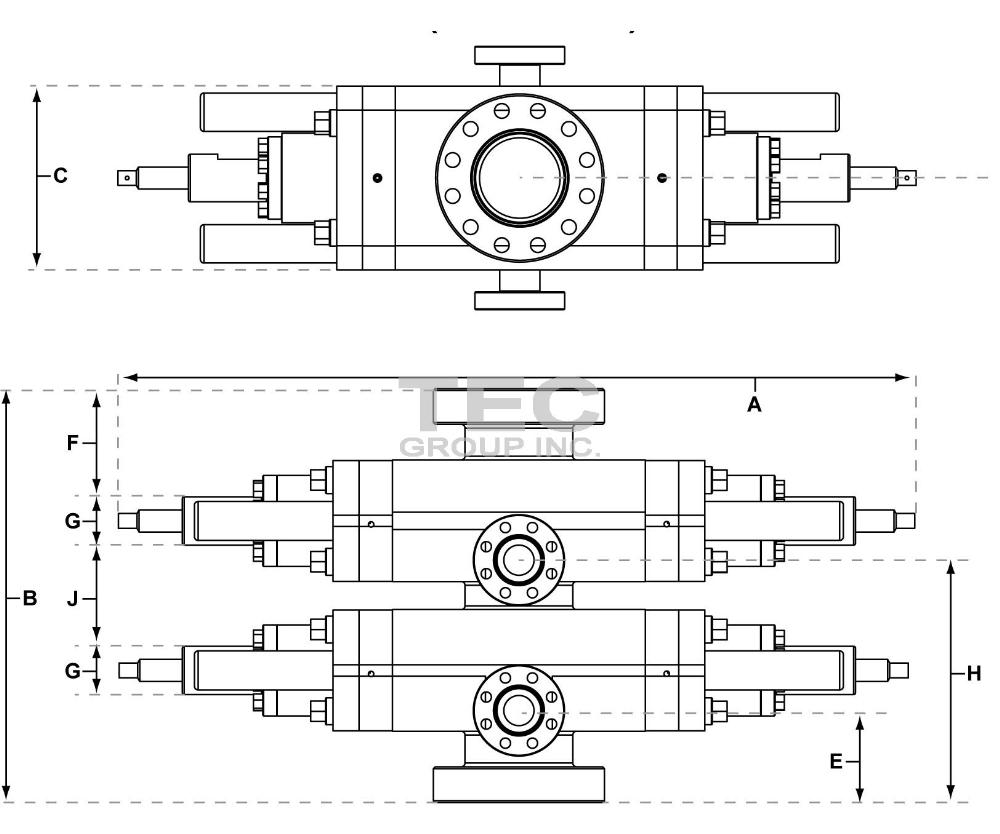 Member Details
Dalian,Liaoning,China,Asia
0
Chinese Supplier

CCCME Member
Product Details
Company Profile
TU BOP Specifications
The capital letters in the following designations refer to the TU BOP dimensional views and dimensions tables

A-1 Length: Bonnets closed, locking screws locked
A-2 Length: Bonnets opened, locking screws unlocked
A-3 Length: Bonnets closed, with wedgelocks
A-4 Length: Bonnets opened, with wedgelocks
B-1 Height: Flanged
B-2 Height: Clamp hubs
C Width: No side outlets
E-1 Centerline of side outlet to bottom flange face
E-2 Centerline of side outlet to bottom hub face
F-1 Top of upper ram to top flange face
F-2 Top of upper ram to top hub face
G Height of ram
H-1 Centerline of side outlet between rams to bottom flange face
H-2 Centerline of side outlet between rams to bottom hub face
J Top of lower ram to bottom of upper ram

The following applications apply to typical TU type BOPs.
Side outlets to 4-1/16" can be provided beneath each set of rams on either or both sides of TU BOPs. Side outlets can be studded, open-faced flange, or clamp hub.
Flanges conform to API standard 6A and/or 16A. Hubs conform to API 16A or applicable standards. Type 6BX flanges are standard for 10,000 and 15,000 psi working pressures and for 5,000 psi for 13-5/8" and larger bore BOPs.
Hydraulic control connections for operation of rams and bonnets are 1" NPT. There are 2 connections for each set of rams. Wedgelock connections are 1/2" NPT.
The dimensions table does not include spacers between rams for double ram models. TU BOPs with spacers to clear tool joints available upon request.
Large bore shearing bonnets are available for shearing high strength pipe. All TEC TU BOPs are suitable for H2S service as standard. The TU BOP can be outfitted with Blind rams, Shearing/Blind rams, Pipe, Casing, or Tubing rams, or Variable bore rams.
Send your message to this member