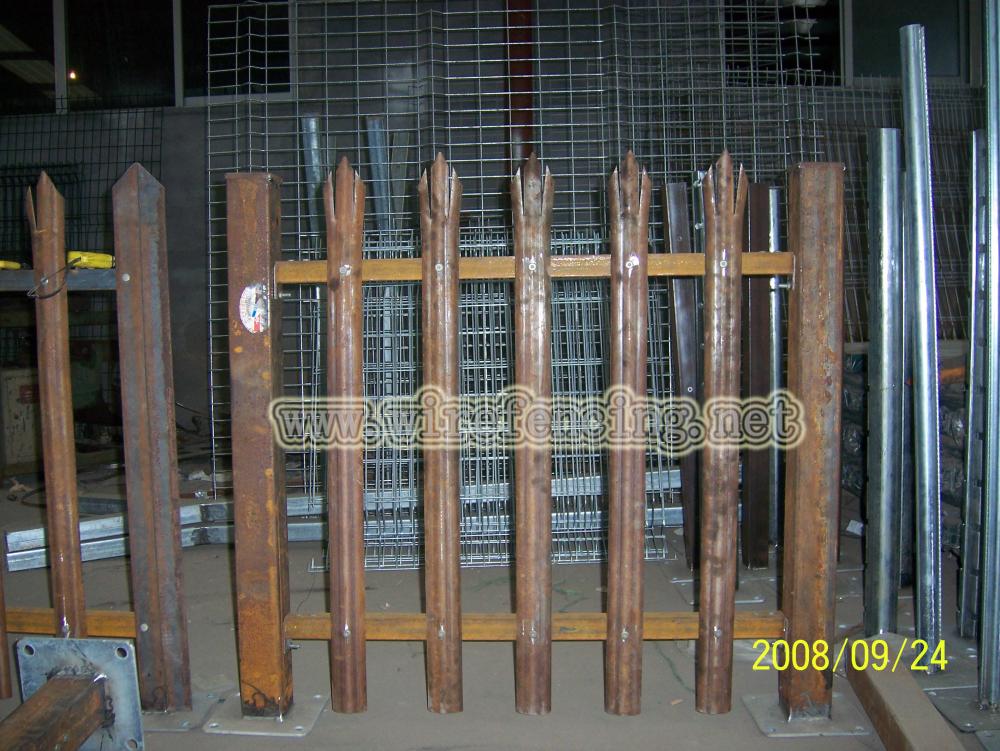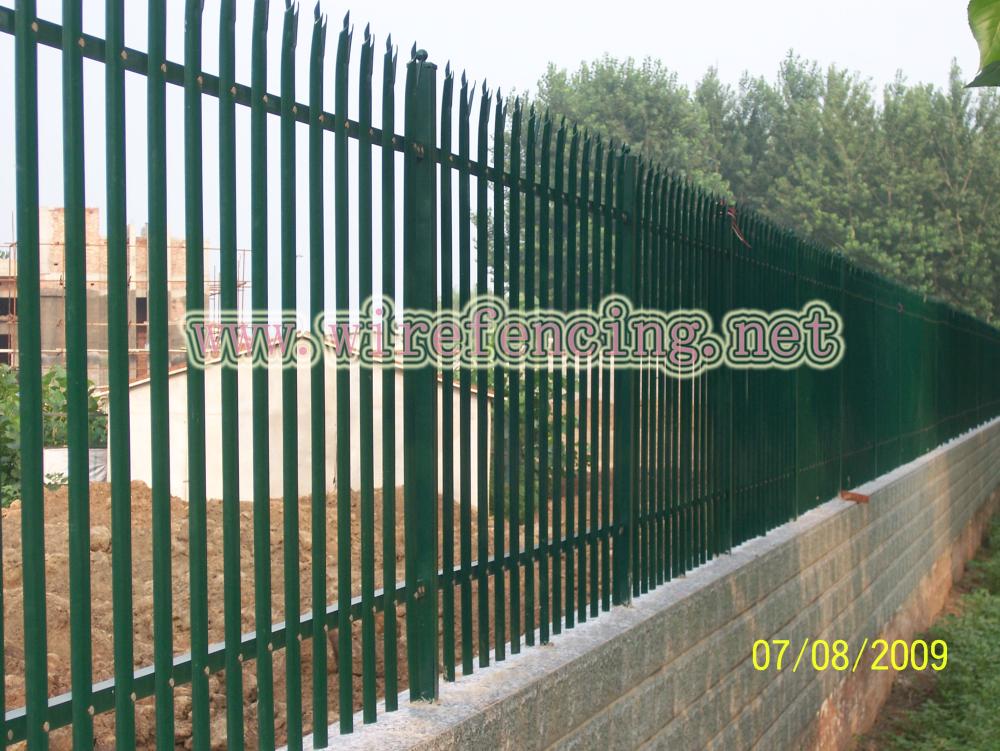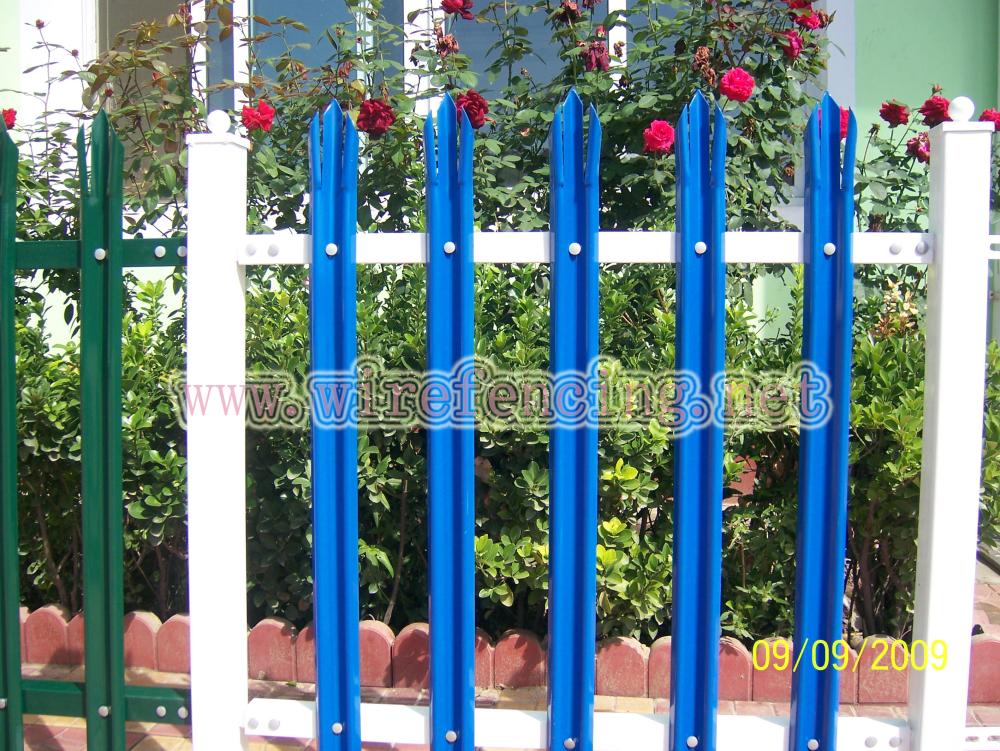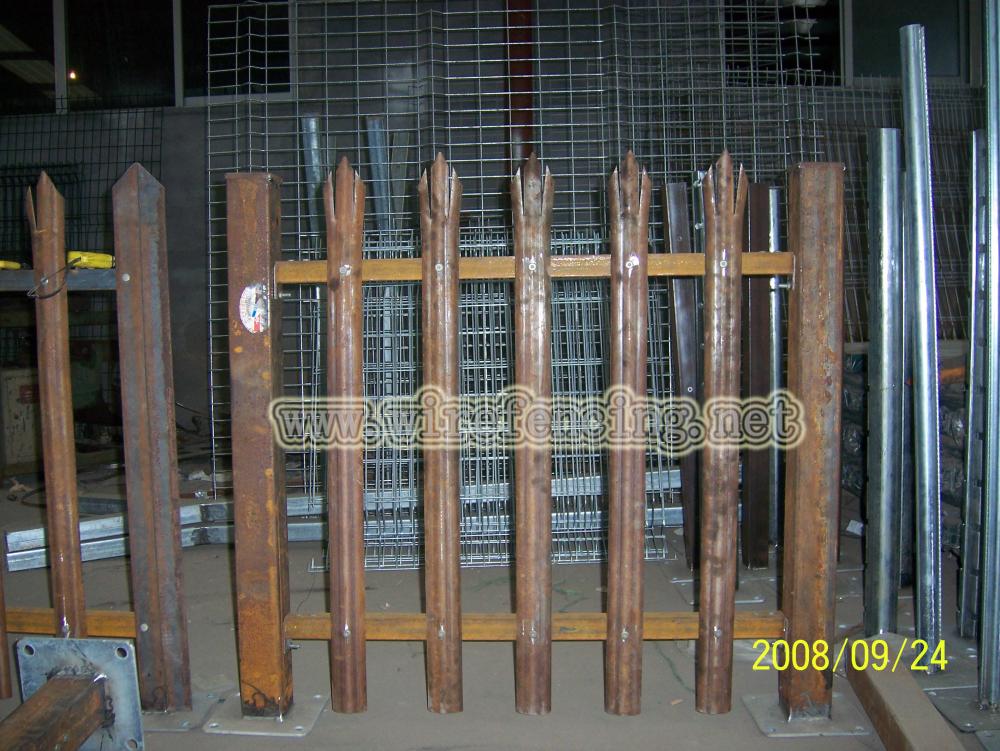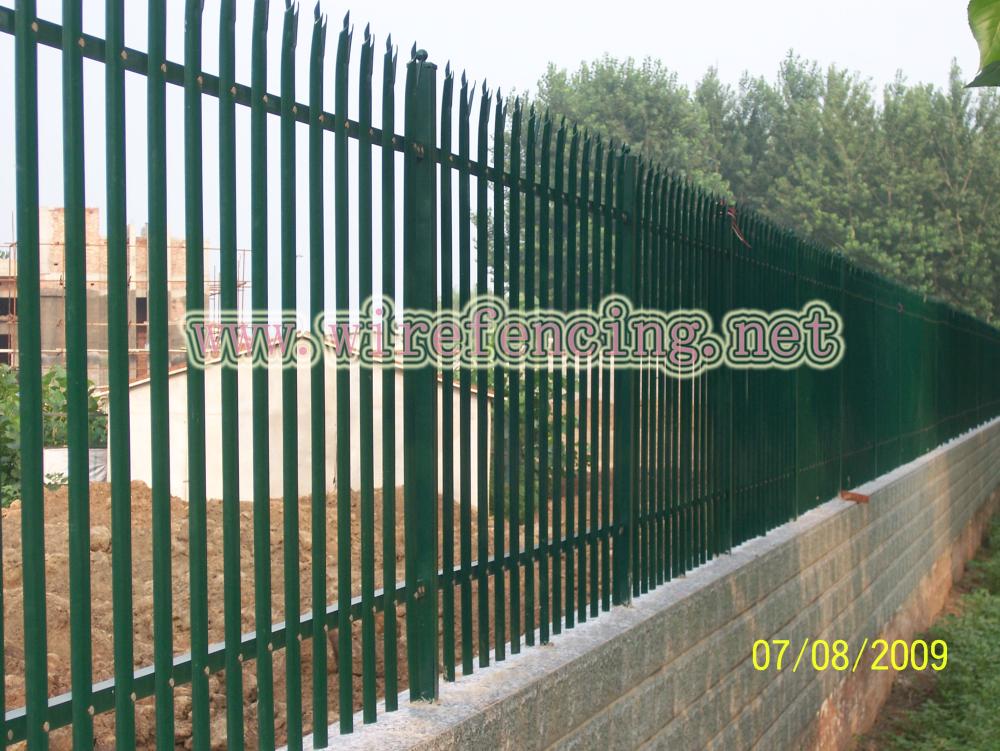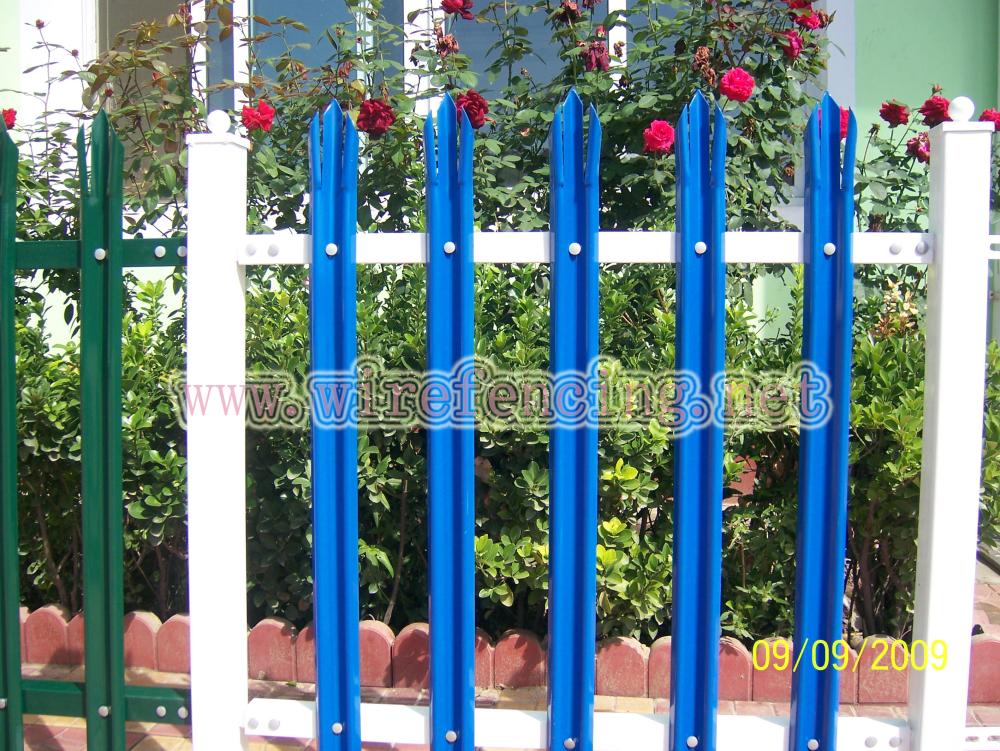 palisade/residential fence
FOB Price:

1 5.00-15.00

Supply Ability:

100000 per Week

Payment Terms:

,L/C,T/T,
Corporation/Limited Liability Company
Chinese Supplier

Free Member
Product Details
Company Profile
Construction of Steel Palisade:
A standard panel is constructed from hot and cold rolled steel sections supplied for assembly on site. Panels consist of 17 vertical pales manufactured in "D" or "W" profile with a choice of tops. The pales are fixed to rolled steel angle horizontals which are supported by 102 x 44 joist posts.
Palisade fence is available in a range of finishes: galvanised , galvanised and colour coated in various colours to blend with the environment.
We can supply palisade assembled in panels, or bundled for site assembly along with either bolts or rivets.
STOCK FENCING AVAILABLE
STANDARD HEIGHTH

PALE SECTION

HEAD PROFILE

1.2M

3.0mm "D"

ROUND &NOTCHED

1.5M

3.0mm "D"

ROUND &NOTCHED

1.8M

3.0mm "D"

ROUND &NOTCHED

1.8M

3.0mm "D"

TRIPLE POINTED

1.8M

2.0mm "W"

TRIPLE POINTED

2.0M

3.0mm "D"

ROUND &NOTCHED

2.0M

3.0mm "D"

TRIPLE POINTED

2.0M

2.0mm "W"

TRIPLE POINTED

2.1M

3.0mm "D"

TRIPLE POINTED

2.1M

2.0mm "W"

TRIPLE POINTED

2.4M

3.0mm "D"

Send your message to this member

From*

tomariah shem
Message*

Specialized Industries

palisade/residential fence

U Type Wire (0.5mm-1.5mm)

suliaoqianfeng

Barbed Wire

Other Building Hardware

Stainless Steel Cable & Wire Strand