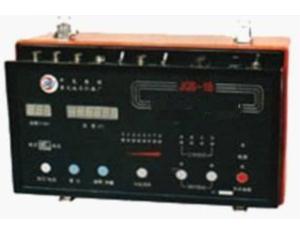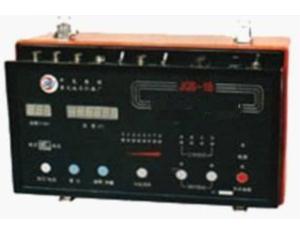 Hydrological Logger Water Well Logging Equipment
Product Details

Company Profile
Portable Water Borehole Logging System Natural Gamma Water Borehole Logging 100-2000MTR depth range
Portable Water Borehole Logging System Natural Gamma
Detailed Product Description
1. Intelligent Water Well Logging System
2. Depth: 0-5000 meter
3. Automatic measure
4. Various parameter measurement.

Portable Intelligent Water Well Logging System
Main Applications and Features
Coal Field Digital Integrated Logging

Hydrological Engineering Digital Integrated Logging

Solid Metal Ore Digital Integrated Logging

Other Minerals Digital Integrated Logging

External Laptop (Desktop PC)

For upward logging, also for downward logging

Receive digital signal, analog signal

8 taps of power supply current, Optional

Automatic sampling as per depth interval, sampling interval arbitrarily

Indoor simulation logging, repeatability observation of instruments and probes

Membrane panel, attractive and durable
Technical Specifications
12bit A/D Conversion, Program-Controlled Magnification K=0.5~128

Counting Channel: f≤500KHz

Digital Signal Transmission Frequency: 9600bit/s

Power Supply Cycle: 400ms

Current: 2mA~500 mA Optional

Signal Input Range: ≤±10V

Continuous Working Time: ≤24 hr

Power Consumption: <200W

Volume: 420×260×210mm,

Weight: <7Kg

Working Temperature Range: -10°C~ +50°C

Working Power Supply: AC220V±10% 50Hz ±5%
Logging Working Software System
12bit A/D Conversion, Program-Controlled Magnification

?Operation Environment: Windows98/2000/XP

Sampling Interval: Arbitrary (1~1000cm)




Setting (1cm, 2cm, ...1000cm)

Maximum depth of one-time acquisition: 3000m (0.1m sampling interval)

Depth automatic alignment of multi-parameters

Superposition of multi-parameters up to 10

Curve movement, anomaly removal, smoothing, inverted order, , segmentation, calculation, etc.

Interpretation of profile input, automatic generation of rock stratum name, thickness and baseplate depth

Curve amplification and compression

5 types of curve depth ratio: 1:50, 1:100, 1:200, 1:500, 1:1000

Continuous drawing production in color or black-and-white effects

Output graph maximum width: 415mm, length: 2310mm.