Home
>
Auto Parts and Aftermarket Service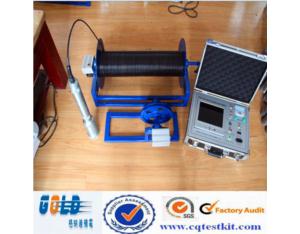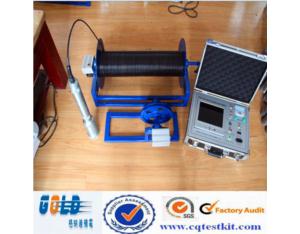 video camera inspection camera drilling hole camer
Product Details

Company Profile
Borehole Inspection Camera Gold Brand Borehole Camera Specifications depth: 100-2000 meter Diameter: 80mm
video camera drilling hole camera downhloe camera
performance and technical index:
The instrument is light weight, convenient carrying, simple operation, voltage 220V, 380V switch, highly integrated,
probe obtained national patent technology, the ultra wide angle lens, underground, wall, a full range of stick
out a mile, realize panoramic display, the resolution can reach 0.1mm, using LED strong light, high resolution images,
the main control box can be connected with computer digital acquisition and storage, cable probe and the control box
can be separated, suitable for complicated objects and environment.
The main technical indicators:
(1) the probe diameter: diameter of 80mm;
(2) the observation angle: directional overlooking the wide angle
(3): LED light source color temperature of light source, 4000K
(4) lens automatic focusing, observation distance: 10cm - 5m (as the waters of the environment)
(5) the probe: color illumination industrial grade miniature camera, the horizontal resolution of 850 lines, 1\/3 SONY CCD
The actual operation method:
The 1 connecting cable connection control box and cable rack.
2 of the power line is inserted into the 220V socket.
3 switch on the power, 220V, 380V switch to 220V position. (if you use the 380V power supply, converting switch to 380V side).
4 press the green power switch, probe began to work.
5 pulleys placed wellhead wellhead, reset the counter.
6 of the cable along the pulley to decentralization initiated work well.
Matters needing attention:
To strictly protect the cable, especially the probe to descend to 100 meters below, the cable itself the great weight, winch take
up, the cable line, strictly cable to avoid cable cross tired pressure, partial squeeze and lead wire short circuit, when necessary,
artificial auxiliary winch electric cable pull, drag and prohibited ground and the hard phase extrusion once broken will lead to water.