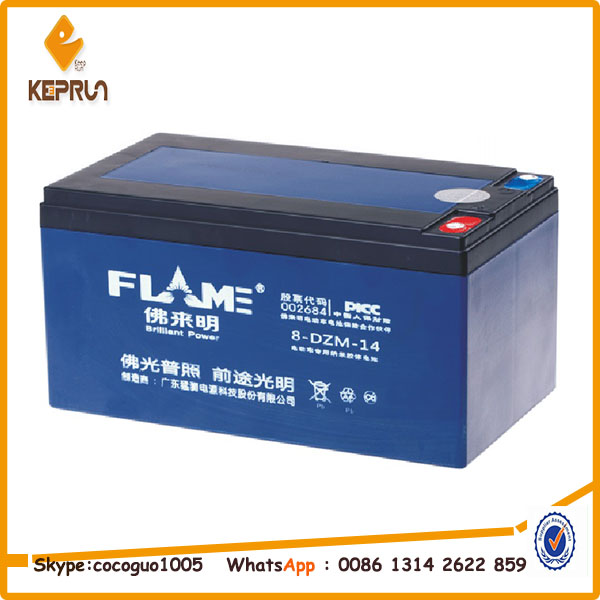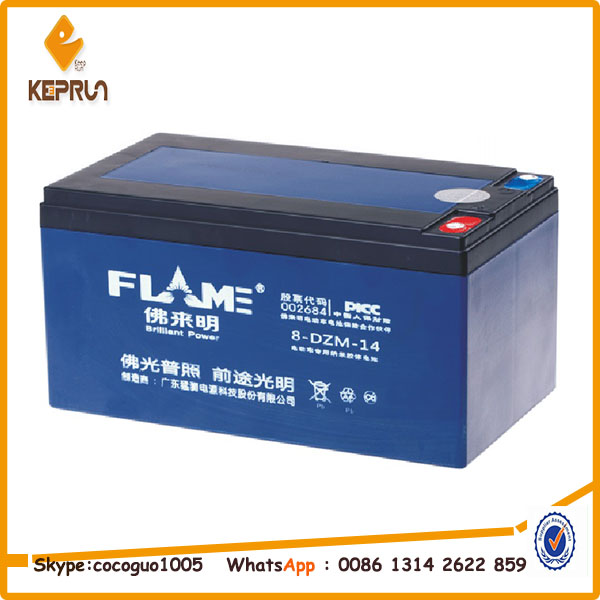 16V14Ah Electric Scooter Gel Battery 8-DZM-14
Corporation/Limited Liability Company
Chinese Supplier

Free Member
Product Details
Company Profile
16V14Ah Electric Scooter Gel Battery 8-DZM-14
Specification of 16V14Ah Electric Scooter Battery 8-DZM-14
Product feature:
1.Large capacity,High specific energy: made by special technology and material,capacity is more than 100%,specific energy reach 35-38wh/kg.
2.Low self-discharging: made by high grade alloy grid,pure electrolyte,low self discharging and water loss.
3.Long durability:It can be used for 360 times at the temperature of 25°C, if maintained regulary, it can be used for 650 times.
4.Reliability:The streamlined valve is specially designed in order to make the battery durable and reliable.
5.Airtight structure:could use battery in any direction(except inversion).
6.Excellent design:it is not only with the merit of seal valve regulation,but also with the advantage of maintenance.The special design of the extraction makes it easy to maintain and prolongs the durability by 50-100% or longer.
7.Various ways of use:battery could be floating use,also be cycling use.
8.Recommended charging methods:3-step charging.
Send your message to this member
Specialized Industries
Electric Bike & Parts

Electric Bike & Parts

Electric Bike & Parts

Electric Bike & Parts

electric folding bicycles D1

Electric Bike & Parts