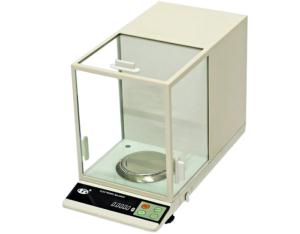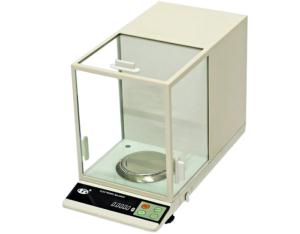 Analytical Balance
Product Details

Company Profile
Features
1. Electromagnetic Force Compensation Technology.
2. Aluminum Alloy die cast base and SS304 platter.
3. Super Bright LCD display with backlight.
4. RS232C Interface
5. Clear Glass Windshield as standard.
6. Over load protection, Bubble Level Adjustment, Under hook
7. Full capacity Subtraction
8. Multi Weighing unit conversation g/mg/ct/oz.
9. Check Weighing, Parts counting, percentage weighing
10. Universal power adaptor supplied as standard
11. Certificated calibration weight supplied as standard.
12. Internal calibration or external calibration for your choice.
13. CE approval.
Model:

AB1004

AB1104

AB1204

AB1604

AB2004

AB2104

AB2204

AB3004

AB3104

AB3204

Accuracy Class

I

Max. Capacity

100g

110g

120g

160g

200g

210g

220g

300g

310g

320g

Min. Capacity

10mg

10mg

10mg

10mg

10mg

10mg

10mg

10mg

10mg

10mg

Division

0.0001g

Verification scale value

0.001g

Repeatability

±0.0002g

±0.5e

0≤m≤50000

±1.0e

50000<m≤200000

±1.5e

200000<m

Settling time

≤8seconds

Operating temperature

17.5°C~22.5°C, fluctuation range<1°C/h

Calibration

External or Internal (optional)

Relative humidity(RH)

50%~75%

Pan size

Ф80mm

Windshield size

225mm*220mm*265mm(L*W*H)

Dimension

340mm*215mm*350mm(L*W*H)

Net weight

7.2kg

Power supply

AC220V 50Hz DC5V-2A
Send Inquiry to This Supplier
Title

From*

toMaria
Message*