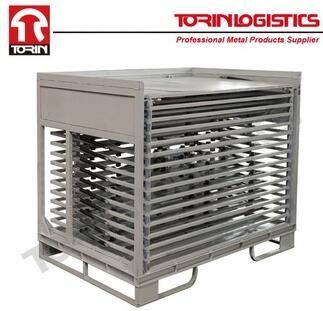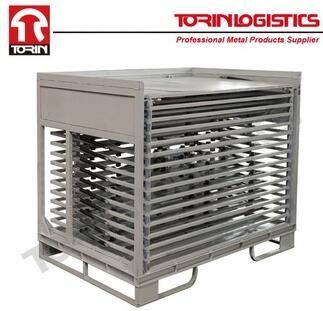 Warehouse metal rack shelf for automotive enterprises
0
Chinese Supplier

Free Member
Product Details
Company Profile
Advantages
Rational Warehousing management:
It's standard features facilitates the stocktaking process. To meet the immediate requirement the materials can be easily unloaden in a small quantity by layer preventing from the troubele of unloading in a large scale.
Saving Storage Space:
By means of forkiife crane or elevator,the container can be stacked up to four lagers.Thus,saving storage space and enhances the effectiveness of space utilization when not in use,it can be folded in manner that seved 20% of storage space.
Consecutive usage:
With the and of hydraulic apllet car or elevator,the container can be easily operated. To transport materials covering all phasea of the manufacturing cycles the materials will not be damaged during transportaion. Hence,it saves cost and lab our Charges.
Easy to operate: Due to its unique construction,it can be operated safely and easily by anyone.
Durable: It's made with durability and space saving in mind and is highly recommended for use in manufacturing instries.
Send your message to this member