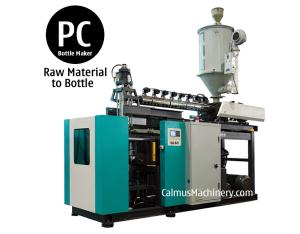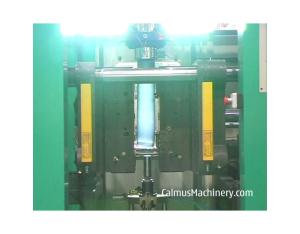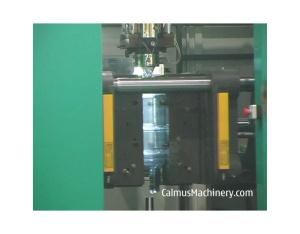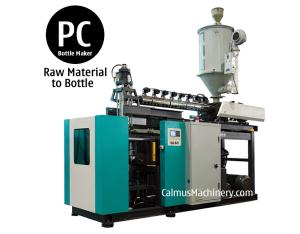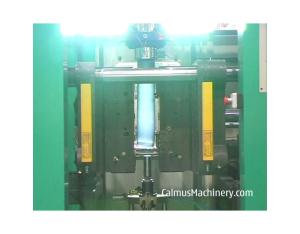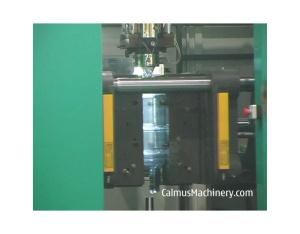 19L Polycarbonate Bottle Blower 19 Litre PC Bottle Making Machine
Product Details

Company Profile
19 Litre PC Bottle Making Machine, 19L Polycarbonate Bottle Blow Molding Machine for making bottles directly from Polycarbonate raw material.
Calmus Machinery, a division of Brentorma, is a leading equipment manufacturer in mainland China, who provides complete solutions for the drinking water and beverage industry. Our products include commercial filtration systems, bottle and bag-in-box (BIB) filling lines, bottle and water tank blow molding machines, as well as additional equipment used in the water and beverage processing industry. We've helped many foreign customers build their own water factories by supplying water filtration systems, water bottling, bag-in-box (bib) filling, bottle blow molding machines and other supporting equipment. For more information, please visit
19L Polycarbonate Bottle Blower | 19 Litre PC Bottle Making Machine
Type: Raw Material to Bottle (no need of Preforms)
Feed material: Polycarbonate (PC) raw material (in granules)
Bottle volume: 19 litre
Production capacity: 60 pcs/hour (19 litre)
1) Plasticizing System
Screw Diameter (mm): 85
Ratio of Screw Length/Diameter (L/D): 28
Plasticizing Rate (kg/hr): 80
Injection Stroke (mm): 360
Screw Speed Range (rph): 10-56
2) Clamping System
Clamping Force (kN): 190
Clamping Stroke (mm): 350
Mould Thickness Range (mm): 370-410
Max Opening between Platens (mm): 720
3) Power Consumption
General Power (kW): 84
Hydraulic Motor (kW): 37
Electrical Heating Power (kW): 44
Average Electricals Power Rating (kW): 58
4) Air Source Connection
Required air source pressure: min. 6-10 bar; Air consumption: 0.4M3/min..
5) Water Source Connection
Required water pressure: min. 2-3 bar; Water consumption: 6M3/min.
6) Control System
100-point wall thickness control, 6" colour display.
7) Machine Dimensions
4,985(L) x 1,465(W) x 2,765(H) mm
8) Machine Weight
6 tons (not including hydraulic oil and mould)
9) Production Capacity
>= 60 bottles/hour (based on qualification rate of 98%)
---
What do you need to prepare for making PC (Polycarbonate) Bottles?
PC resin granules in bags. See the following pictures. Simple and the PC resin is easy to buy locally.
Process:
1. Load PC resin in the Hopper of the machine. (The bag picture is for reference only and there are many other brands of PC resin available in the market.)
2. Melt PC resin coming into the mould.
3. Melt PC resin is shaped into a bottle in the mould.
4. The mould is open and take out the bottle.
Very simple. Easy to buy material and easy to operatre.
What kind of bottles does the machine can make?
2-5 gallon bottles with or without handle.