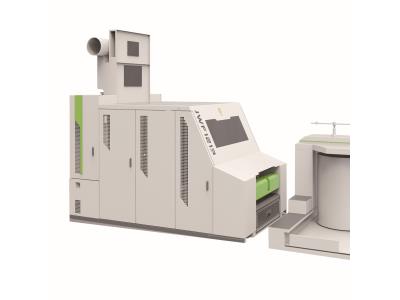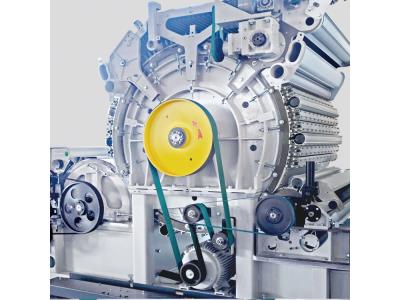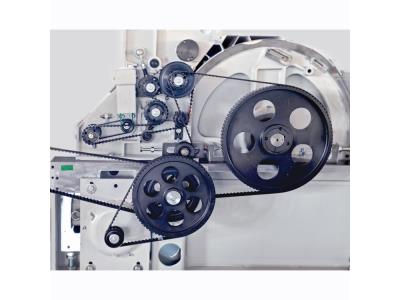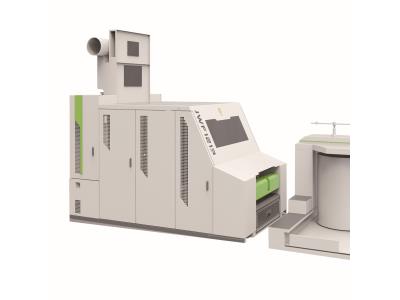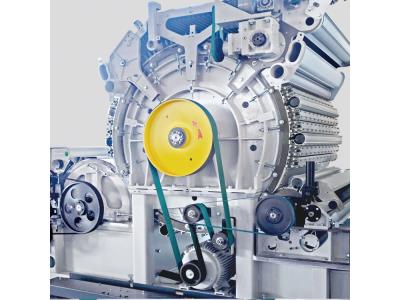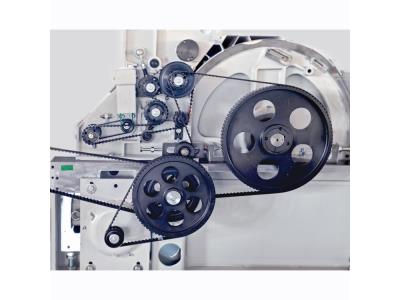 High Quality JWF1213 Carding Machine
Manufacturer
CCCME Member
Recommended by CCCME
Product Details

Company Profile
1.CARDING SYSTEM WITH HIGH PRODUCTION AND EFFICIENCY 2.STABLE AND RELIABLE QUALITY GUARANTEE 3.NEW TYPE OF LICKER-IN CARDING SYSTEM 4.DUST FILTERING SYSTEM 5.MODULAR DESIGN-EASY OPERATION AND MAINTENANCE 6.NEW TYPE MIXED LOOP AUTO-LEVELLER SYSTEM 7.NEW TYPE DETECTING AND PROTECTING SYSTEM 8.SLIVER CUTTING AT HIGH SPEED 9.DISTINCTIVE 6-POINTS GAUGE AND NEW TYPE OF CROSS APRON 10.ADVANCED MANUFACTURABILITY 11.TYPE OF CHUTE FEEDER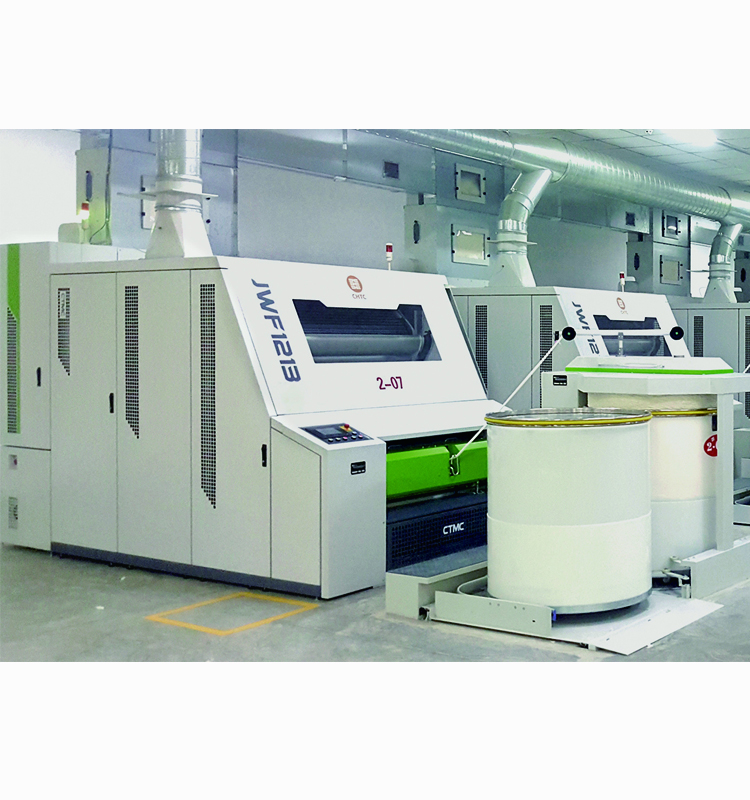 Mono-block casting iron cylinder, doffer and side wall ensures good stability and low thermal expansion coefficient. The carding technical gauge is stable even when machine runs at high speed, ensuring the high production.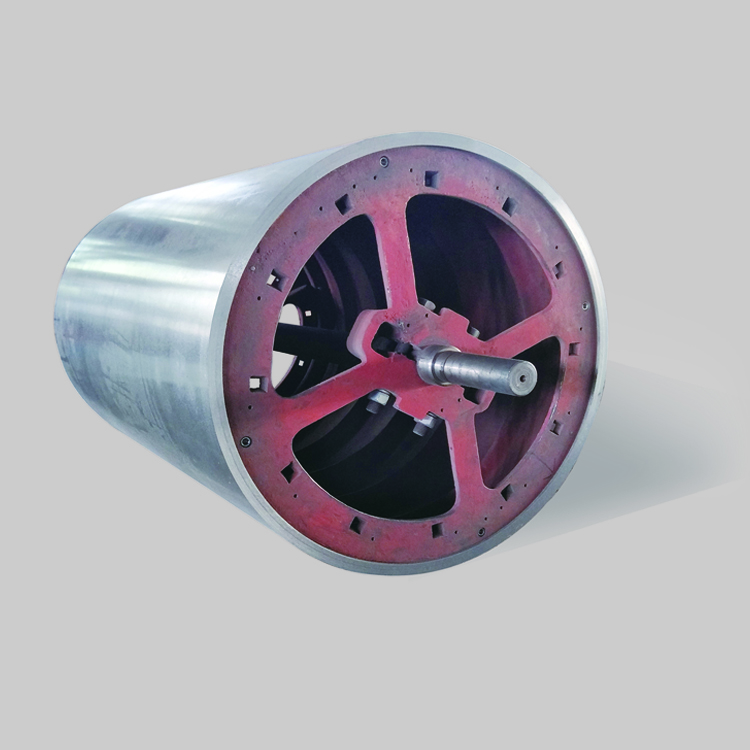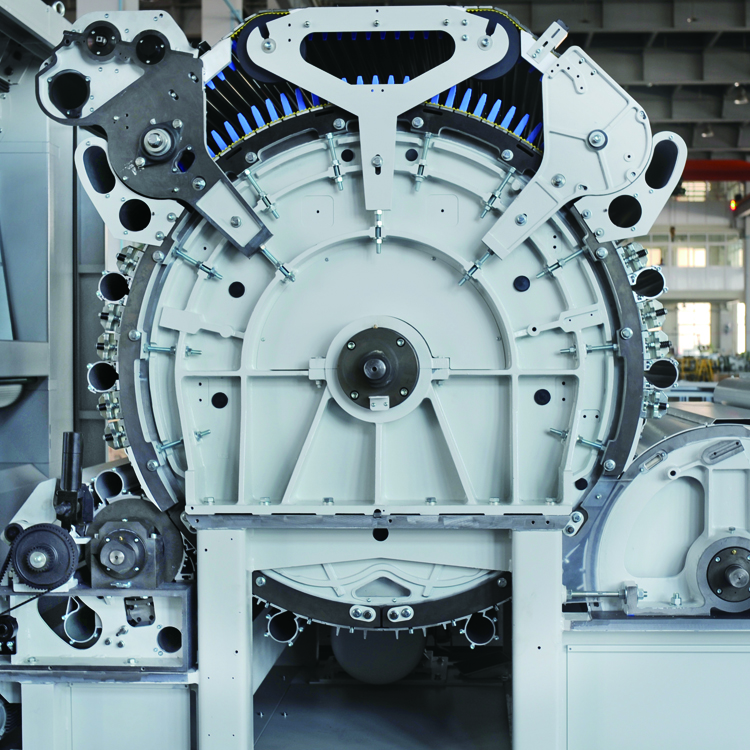 The stepped entity frame welded by steel plate is characterized by its flexible mechanism and its special processing technology, ensuring the major gauge stable and uniform.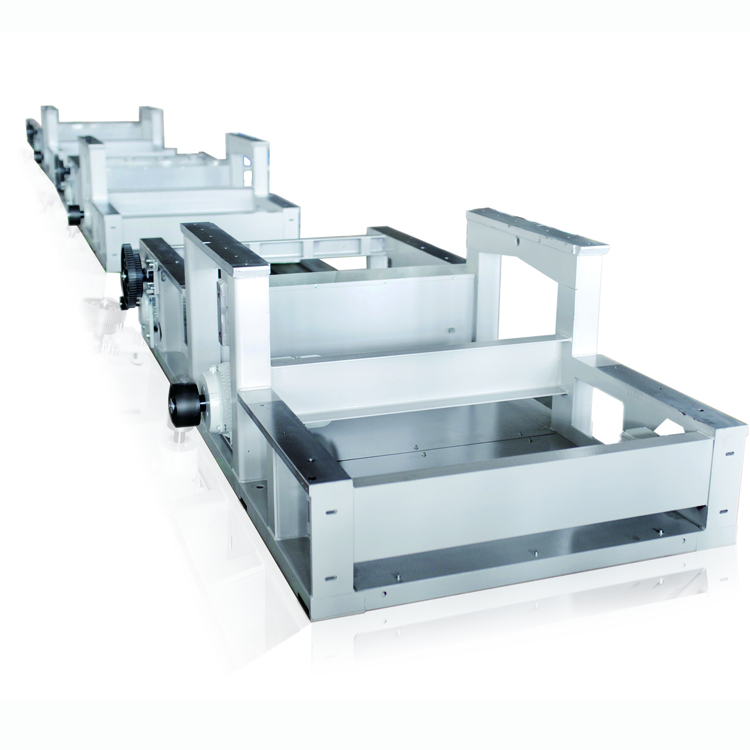 STABLE AND RELIABLE QUALITY GUARANTEE
New type of driving method
Cylinder and licker-in adopt high torque motor, featured by stable start and reliable rotary.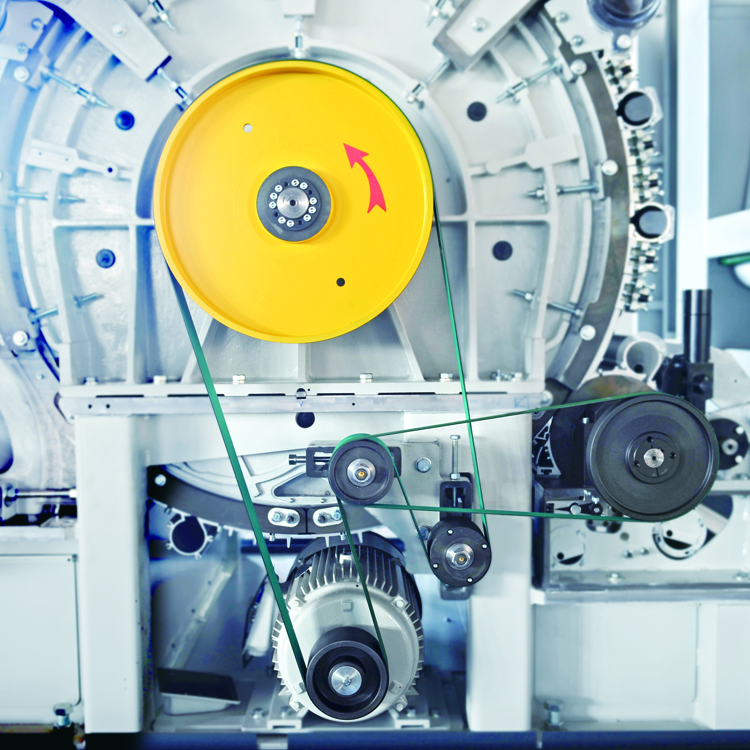 Doffer is driven by vector motor to ensure stability in low speed, high speed and speed conversion.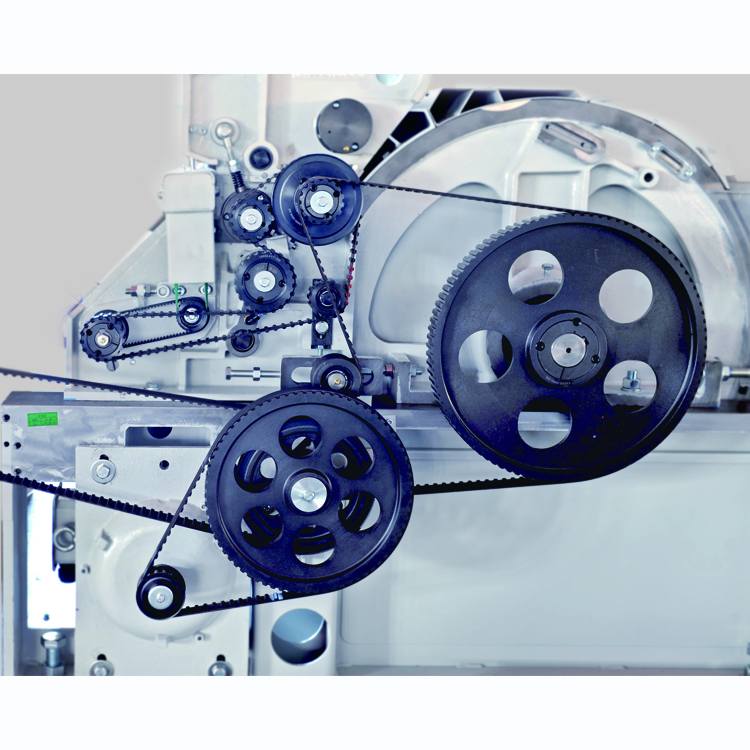 Flat and flat brush roller is driven by independment vector motor for convenient speed adjustment.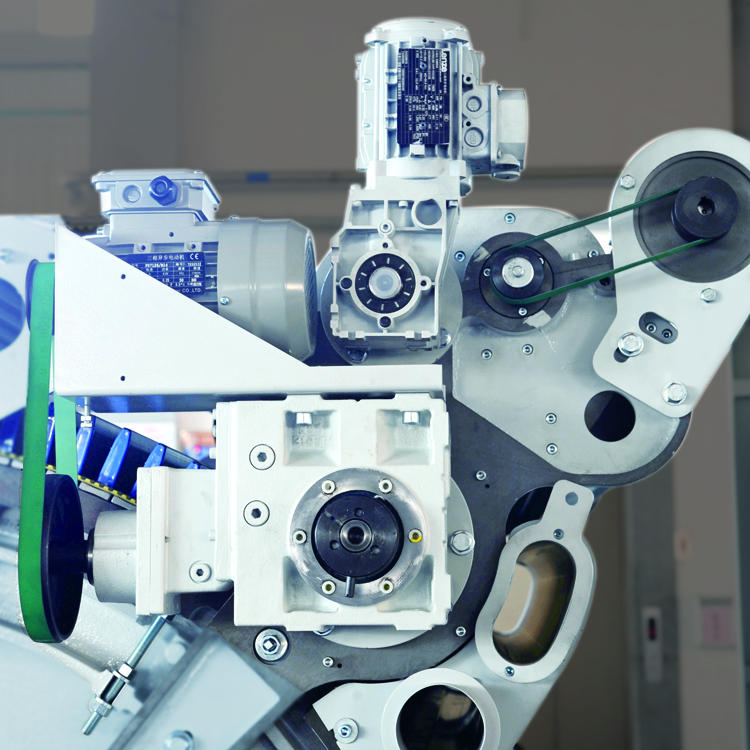 Bush roller adopts the lndependent motor and inverter. The step-less speed adjustment ensures the flats cleanness by setting different speeds according to materials.

The gauge adjustable design of the bush roller and the revolving flats ensures the deep cleaning of the revolving flats.

The optimized reative position and gauges between the brush roller and cleaning roller ensures the timely removed of the flat cotton fly.

The new clean suction hood with perfect fluid mechanics can reduce the drag and suck flat fly smoothly.
NEW TYPE OF LICKER-IN CARDING SYSTEM
Licker-in designed with two noil area whose length is adjustable outside of machine.

It is designed with two sets of mote knife, pre-carding segment for efficiently removal of trash and staple.
Noil area length is adjusted flexibly according to quality, type of material.

Arc length of the first noil area is adjusted freely around licker-in center.

Angle of tongue plate in the second noil area is adjusted according to requirement.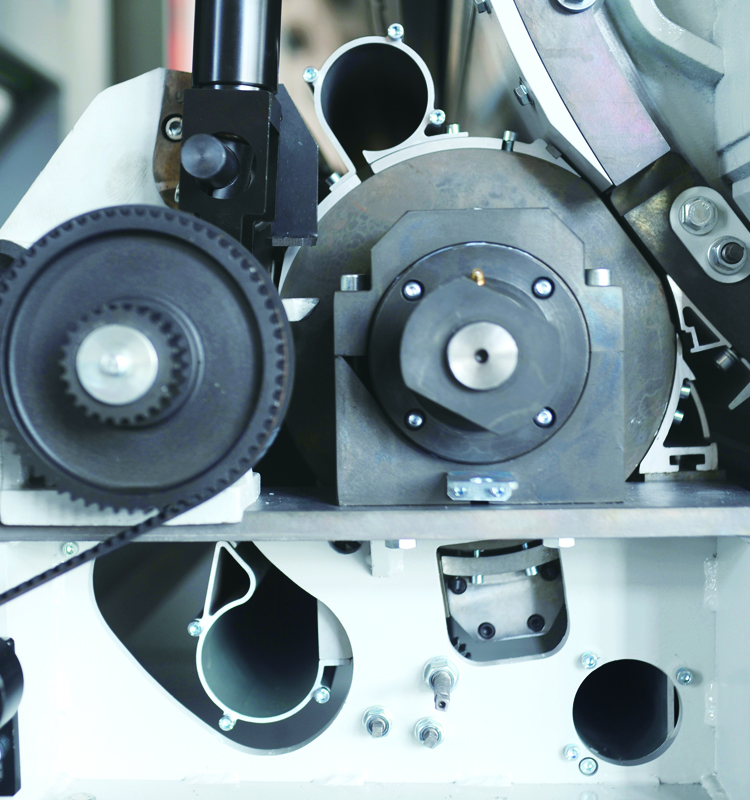 MODULAR DESIGN-EASY OPERATION AND MAINTENANCE
Aluminum alloy rotary flat body is made by special material, with the characteristics of good flatness, light weight, stable operation.

It is guided by two tooth belts without need of other fasten parts, so it is easy for mantle, dismantle and maintenance.

Duplex stationery flats, web cleaners and cover plates adopt aluminum alloy material. The fine needle flatness and easily adjustable guarantee the fine and intensive material carding.

Modular design realizes flexible replacement to meet different technical requirememnt based on warious material and guarantees excellent product.(INCLUDING: Modular of stationery flats; Modular of feed unit; Modular of al-alloy sheet; Modular of web cleaner)
NEW TYPE DETECTING AND PROTECTING SYSTEM
Metal detecting device to deduct metal during cotton feeding.

Anti-winding detecting mechanism of the upper and lower roller effectively protects the driving belt.
NEW TYPE MIXED LOOP AUTO-LEVELLER SYSTEM
The new mixed loop auto-leveller, exclusively used for the directional feeding design, can detect the batt thickness variation by use of precision vertex non-contact sensor to cintrol fiber in short term and realize the control of fiber in long term via detecting sliver count variation, reaching the open-close loop control. The inverter motor also enchances the driving precision and stable sliver CV value.