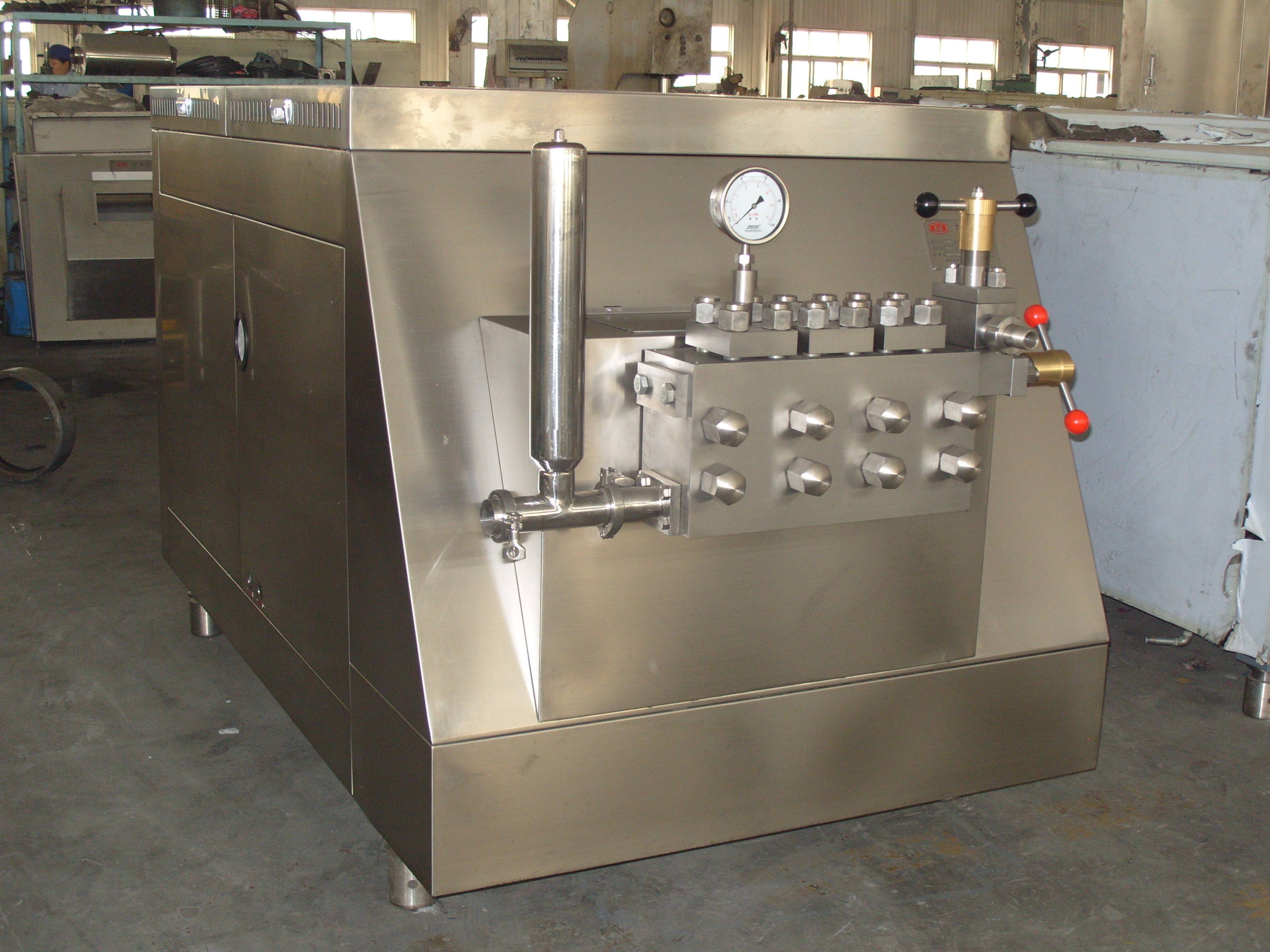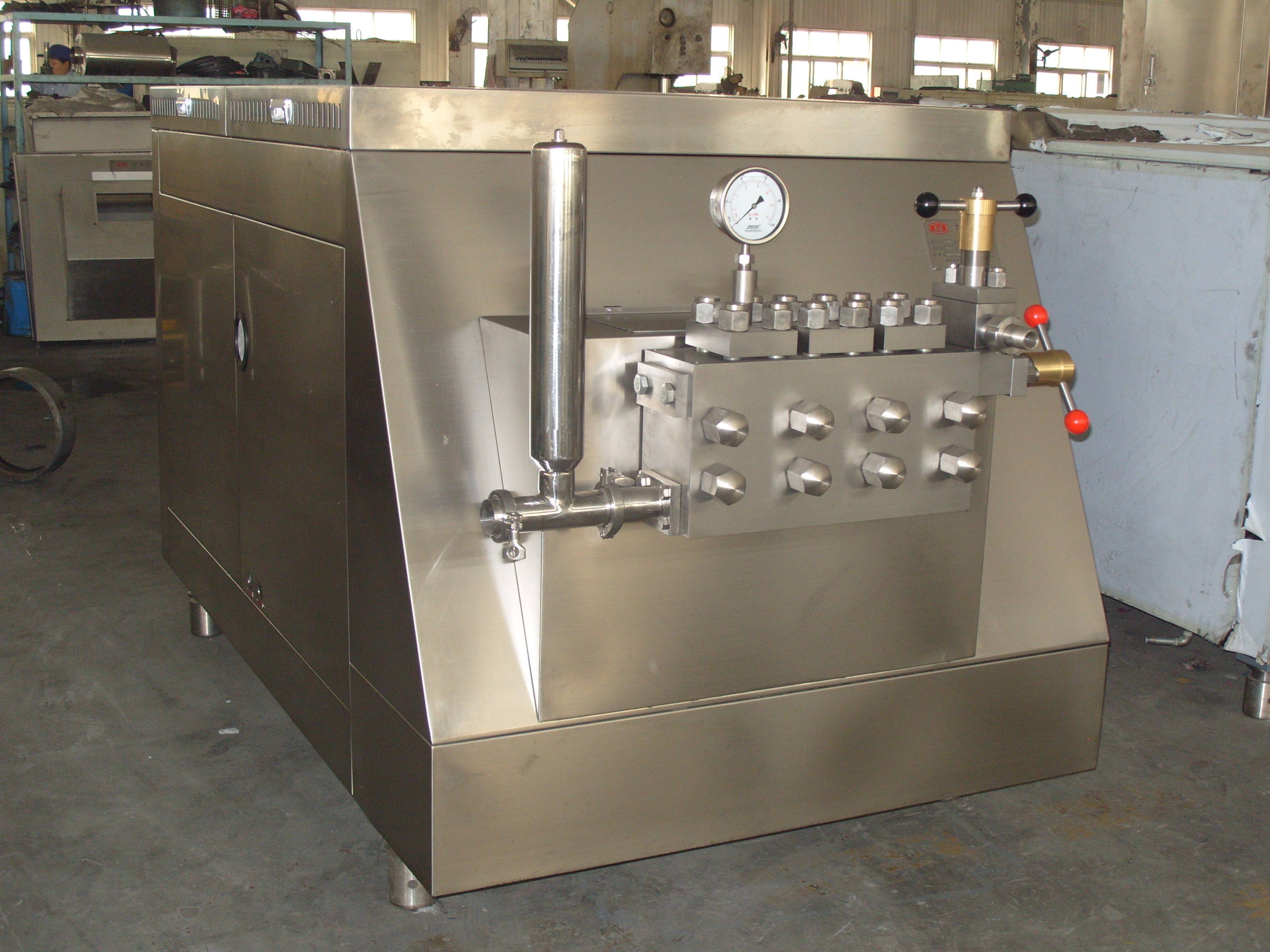 Homogenizer JJ
Recommended by CCCME
Product Details

Company Profile
Homogenizer is used for homogeneity, emulsifying, spraying and transportation of liquid materials
The JJ Series Homogenizer is used for homogeneity, emulsifying, spraying and transportation of liquid materials (liquid-liquid phase or liquid-solid phase) whose viscosity is lower than 0.2Pa and its temperature is lower than 80℃.
When in working, the product forms strong high pressure energy through the reciprocating motion of plunger, open and close of check valve seat, stuff core inside the pump, and the effective control of small space between the valve head, valve seat inside the pressure control valve. For an instant, the material will reach to the purpose of homogeneity and emulsifying under the action of composite force of turbulent flow, cutting, impaction, and cavity.
The machine is of new design, complete types, reliable specification, simple operation, easy maintenance, and with wide applications. It is the ideal equipment for such tiny and fine finish industries as foodstuffs and beverage, medicines, chemical pomades.
The machine possesses characteristics as follows:
(1) Pressure control adopts two-stage mechanical pressure regulating, which is easy for adjusting, safe and reliable.
(2) Plunger adopts new technologies of wear-resistant alloy and flame plating alloy, ceramics, with the characteristics of etching resistant, etc.
(3) High-pressure sealing of plunger adopts the forms of self-caulking ring and V-shaped sealing ring, with long service life.
(4) Crank drive adopts one-stage driving type, with smooth operation, less power loss and lower noise.
(5) Main spare parts adopt stainless steel and etching-resistant alloy, which conform to the requirement of food hygiene.