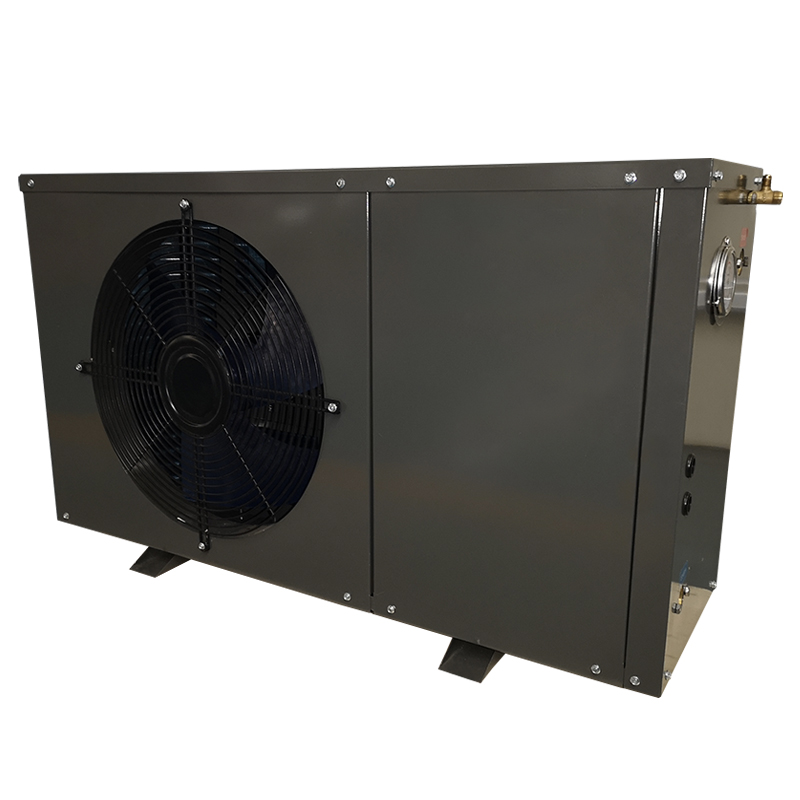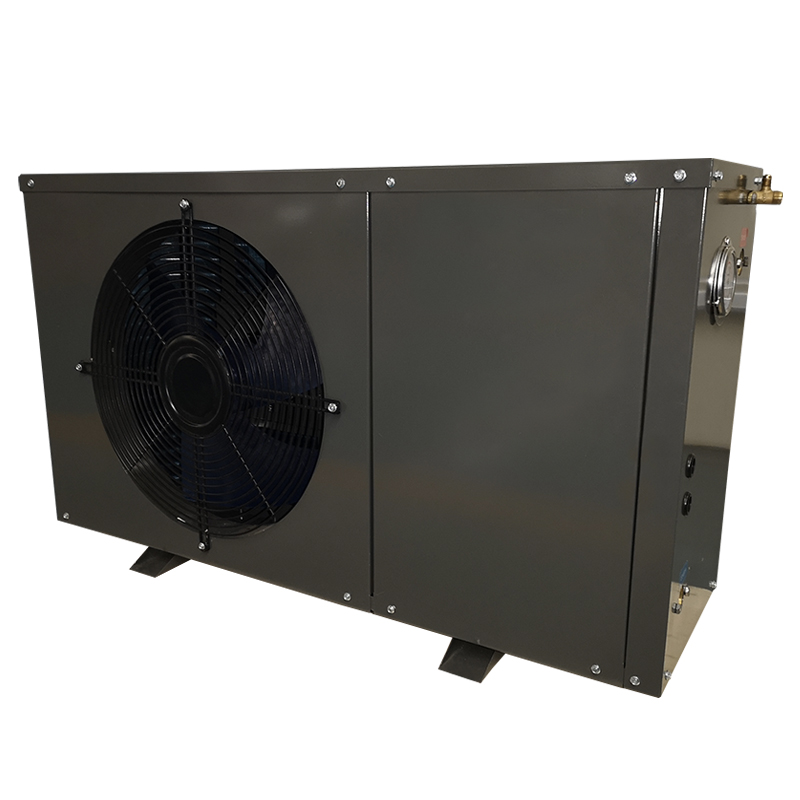 Air source water heater air to water machine 4KW
Manufacturer
Recommended by CCCME
Product Details

Company Profile
A cooled, liquid refrigerant is pumped into evaporator, then absorbs thermal energy from the ambience as a result of the temperature difference. In this process, the refrigerant then change state and becomes a vapor. The gaseous refrigerant is then recompressed in the compressor. The pressure results in a temperature rise. Then the condenser transports this thermal energy into heat storage and the refrigerant reverts to a liquid state. The pressure is reduced again in the expansion valve and the cycle then start all over again.
● Safety and Eco-friendly
Water and electricity are separated to avoid possible electric shock. Without possible toxicities of CO, user's safety can be ensured. No pollutant is released during operation, so there is no damage to the environment.
● Reliable and Durable
Adopting special compressor, the unit is resistant to high temp. and pressure. The entire unit is with multiple protection functions to ensure long lifespan of the system.
● Easy Installation
Without limitation of environment, the unit can be installed in garage, stock room or basement. It is also suitable for skyscrapers, villa, and so on.
● Easy Operation
Water temperature can be set. Water supply can be on or off depending on water temperature and water consumption, so that hot water can be supplied at any time. Unit on/off can be set by user according to requirements (the unit will stop once water temperature reaches the setting point). Running of unit in electric platy kurtosis is possible to reduce electricity fee.
● Intelligent Defrosting
The unit with anti-freezing and intelligent defrosting functions can efficiently prevent freezing and frosting.
● All-day Use
The unit can make and supply hot water all day in despite of night, overcast and rainy days.
Scope of delivery
Heat pump unit and optional water storage tank.
Series: KFXRS-4I/b
Voltage and frequency: 220V/50Hz
Heating capacity: 4530W
Input power: 1050W
Max input power: 1470W
COP: 4.3
Rated current: 4.8A
Max. current: 6.7A
Refrigerant: R410a
Refrigerant volume: 1000g
Rated water flow: ≥0.78m³/h
Hot water output flow: 97L/h
Noise: 54dB(A)
Net weight: 54Kg
water pipe connector size: DN20
Water proof level: IPX4
Electric shock proof level: I
Rated output water temperature: 55℃
Dimension: 960*360*550mm