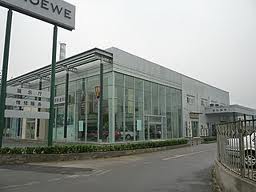 --Tibet Evergreen Industry & Trade Co., Ltd. is approved by the Administration for Industry and Commerce of the Tibet Autonomous Region set up a private enterprise, registered capital of 30 million yuan, place of registration for the North Tibetan Plateau Nagqu town, legal representative for Mr. Ci Ren Gongbu.
Company mainly engaged in foreign trade import and export, auto sales, auto repair, automotive parts, building materials, hotels, animal products, native products, agriculture and animal husbandry production, mechanical and electrical products, high and low voltage equipment, wire and cable, line fittings, water hydropower equipment, PE pipe, playground chain link fence, drain pipes, medical devices, equipment, etc.
Over the years, the company spirit of "honest and trustworthy, legitimate business" continue to strengthen management, enhance the sense of service and quality, adhere to the sales of motor vehicles, maintenance, spare parts and tourism, livestock, native.