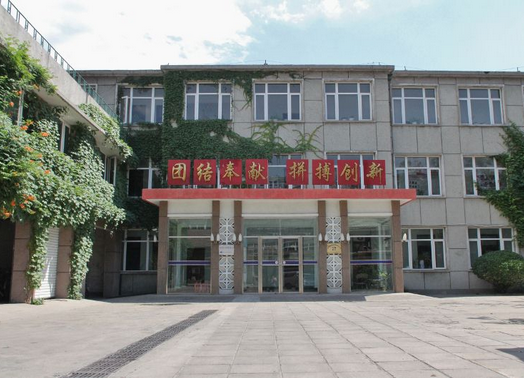 China Ordnance Material Group Co., Ltd. (referred to as Chinese Ordnance supplies, the abbreviation ORDINS), set up shares on the basis of the overall restructuring of the China Ordnance Materials Corporation, North Industries Group Holding, Anshan Iron and Steel Group and Jiangxi Copper Group Co., Ltd. company. Bulk industrial raw materials trade and comprehensive extension of industrial chain, supply chain integration, integrated logistics services and other business areas. The company formerly known as the Fifth Ministry of Machine Building Materials Bureau was established in 1975, has gone through the historical evolution of weapons Ministry of Industry Supply & Sales (Board) companies, weapons Ministry of Industry supplies Authority, China Ordnance supplies Corporation.
As for domestic and foreign markets, a combination of state-owned large-scale circulation logistics and trade services company, for many years in the defense and military supplies industry sales volume to keep your position. The main business scope include: gasoline, kerosene, diesel wholesale (Ordnance),; operation of hazardous chemicals; wholesale stereotypes packaged foods, non-staple food; metal materials, heavy oil, machinery and electronic products, complete sets of equipment, building materials, chemical products (dangerous chemicals), sales of motor vehicles; import and export business; related to the above business technology consulting, information services; hardware, needle textile, rubber products, plastic products, electronic products and telecommunications equipment, sporting goods, clothing, department store, sales of leather products, cultural and educational appliances, paper and paper products; R & D, production and sales of electronic products; motorcycle maintenance and leasing.
The company is headquartered in Beijing, has a wholly owned subsidiary in Shanghai, Chongqing and other domestic more than 10 central cities and the reference holding company, storage and processing base and steel logistics park in Tianjin, Shenyang and other places, while in the preparation of integrated logistics park Office (Chongqing, Xi'an), with the procurement, storage, shearing, processing, distribution and other corresponding capacity, the radiation of the sales and service network, able to provide our clients with high quality supply chain integration and JIT (JIT) supply services. At the same time, to improve the resources and support and development capabilities, with the Chilean national copper company (CODELCO), BHP and BHP Billiton (BHP) (BLTBLT), Anshan Iron and Steel Group, Baosteel Group, Jinchuan Group, Jiangxi Copper, the oil, the petrochemical and other domestic and foreign large-scale resource vendors to establish a strategic partnership, occupies an important position in the domestic goods trade high-end links.