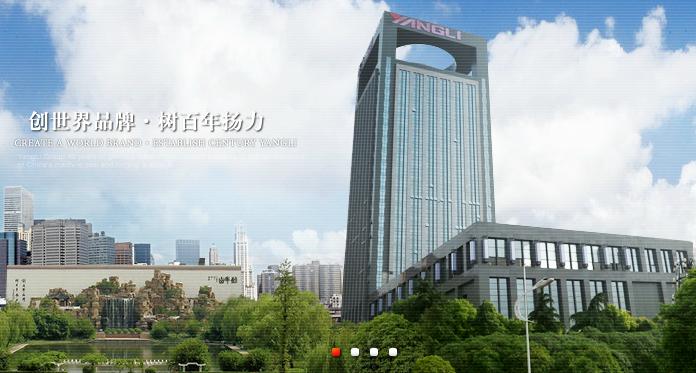 Jiangsu Yang Group Limited
Founded in 1966, the headquarters is located in the Yangtze River Delta industrial corridor along the core region of the Han River in Yangzhou city economic development zone. The existing staff of more than 6000 people, covers an area of 1600 acres, the registered capital of 100000000yuan, with total assets of 2200000000 yuan. Be richly endowed by nature with the regional environment and their own advantages, Yang of the group with 46years of glorious history, created our country forging machine tool development history the last another miracle, has won the " national key high-tech enterprise"," China Forging Machine vanguard"," China machinery enterprise 500"," five one national labor certificates" and the title of honor. In 2008, Yang trademark by the State Administration for Industry and Commerce officially recognized as a well-known trademark in China"".
Long-term since, Yang Group is committed to, cutting, folding, such as various types of high-end laser sheet metal equipment research and development, implementation to "brand, quality, grade" as one of the" three " the strategy, build first-class technical staff team, to create a leading brand products, products widely used in aviation, automobile, home appliances, hardware, mint and other production areas, and are exported to Europe, Southeast Asia, dozens of countries and regions.
Group administered heavy machine, CNC, Yang Yang Yang, Yang, Yang Seiki hydraulic machine five wholly-owned or holding enterprises, formed a technology development, production, marketing for Jackie Chan network operation, service integration operation of a modern economic entity. In order to implement the technology and product innovation, group formed a strong technical force, sophisticated hardware and software of the provincial engineering center, set up under the press, heavy machine tools, precision machine tools, CNC machine tools, hydraulic equipment research institute, with many domestic and foreign research institutes to establish a stable and cooperative system. In recent years, Yang Group has won the national and provincial, municipal science and technology progress award 32, won the national patent technology and products 132, bear the national "torch plans"," spark plan" project 15, become a national CNC sheet metal equipment industry base backbone enterprises and the National Press Forging Machinery Standardization Technical Committee of core enterprise.
Along with the accelerated pace of global economic integration, today's Yang people are the focus of world, spared no expense to the introduction of technology, the introduction of talent, enlarge investment, aim at international top-ranking level, increase product and industrial structure adjustment, efforts to implement "from quantitative dilate" to" technological innovation"," quality growth" and" service type" change, "pragmatic, innovation, excellence" in the spirit of" innovation and transformation, Yang style and fast" development train of thought in"925" high-end manufacturing in the tide, to tens of billions of enterprises,100 years Yang target marching forward.