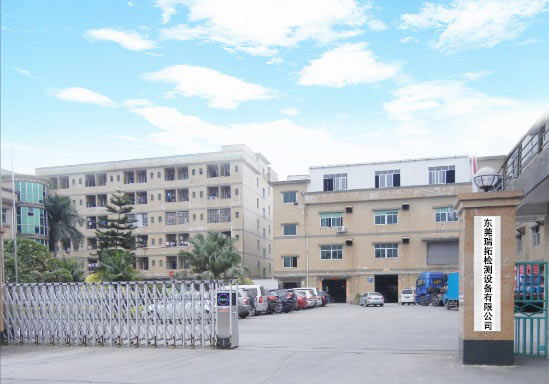 Dongguan Right Testing Machines Co.,Ltd is engaged in production, R & D, design, sales of precision instruments manufacturer.The factory is located in "the world factory" of Dongguan, from the Shenzhen Airport 80 km (50 minutes), Guangzhou Airport 100 km (70 minutes). Plant area is about 2,000 square meters.
The main products are Universal material testing machine(electronic servo universal material testing machine & hydraulic universal testing machine),Simulate environmental testing chamber,Rubber,Plastic,Paper,Package,Film,Metal and Metallurgy,Painting,Adhesive tape,Hardware,Toy,Furniture,Shoes,Automobile,Aerospace,Building,Baby products,Finished products Composite materials and many other fields of test equipment.
We have always adhering to the "continuous innovation" philosophy, and the East China University of Technology jointly developed a tensile testing machine dedicated software systems, hardware and software products have made considerable progress, accuracy has reached an advanced level, capture resolution up 1/500000.Our factory use AutoCAD, ProE, Solid Work, three-dimensional software for product design; the same industry, our production machinery,use CNC machining centers, Milling machine,Grinding machine,wire-electrode cutting machine and other advanced machining,For the factory independent design and development, manufacturing, inspection and measurement provided favorable conditions and a strong guarantee; have a sound and reliable product development process and strict quality control system.
We can customize each product with customer requirements.Our products meet international norms, national norms and industry norms, including ISO, ASTM, EN, JIS, DIN, GB, UL, TAPPI norms,etc.We determined to provide you with first-class service and technical support to ensure you get the perfect products, technologies and experience.High-quality products, professional technical support, innovative, unique design of the testing machine, is your high-precision test, data reliability and enhanced operational safety protection.
Quality and service is our culture!
Welcome to the new and old customers, we promise that all inquiries will get back to you within one working day!