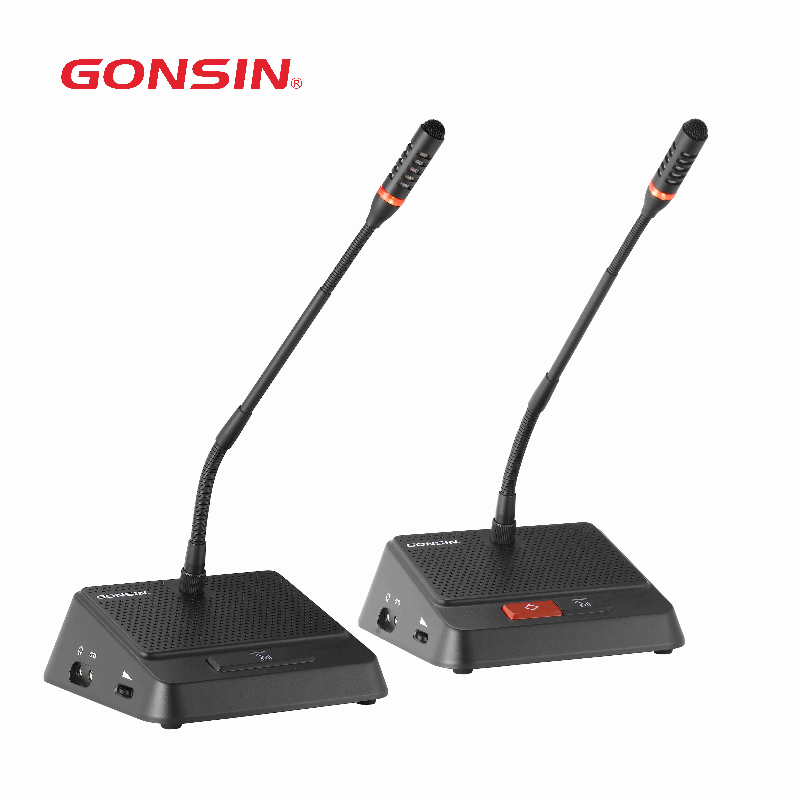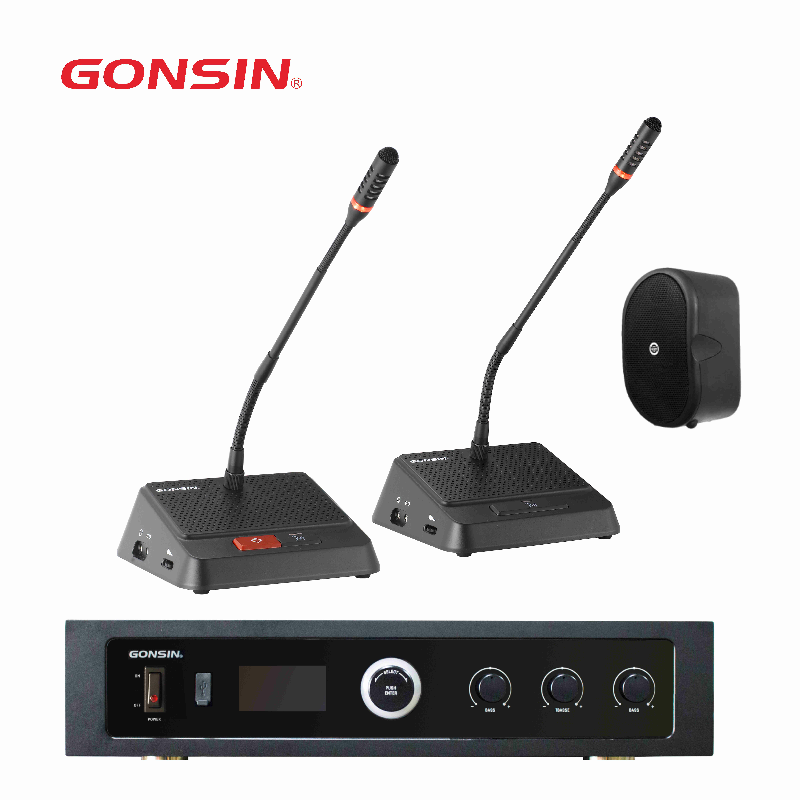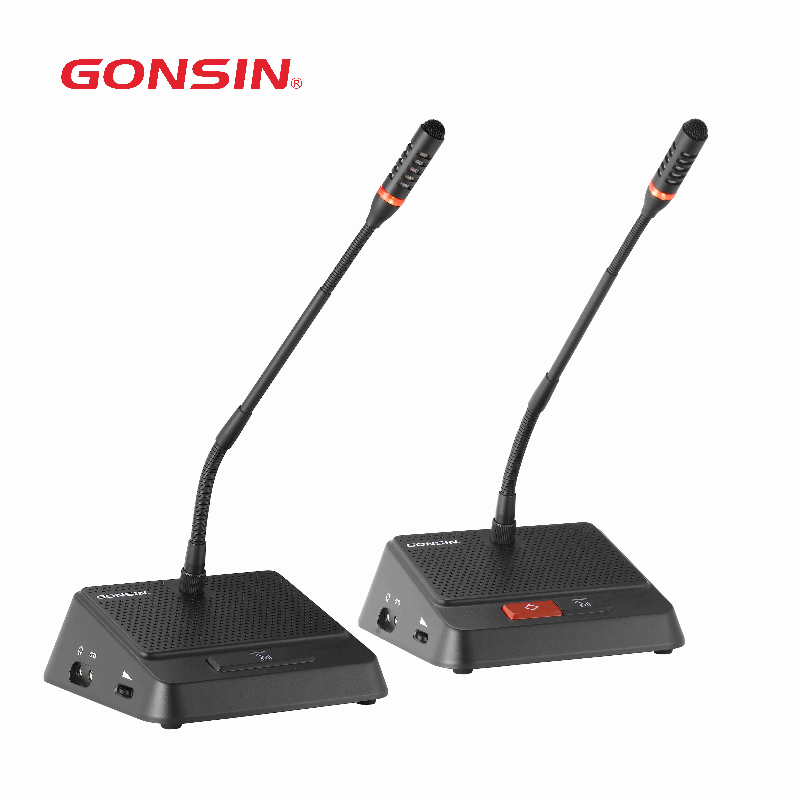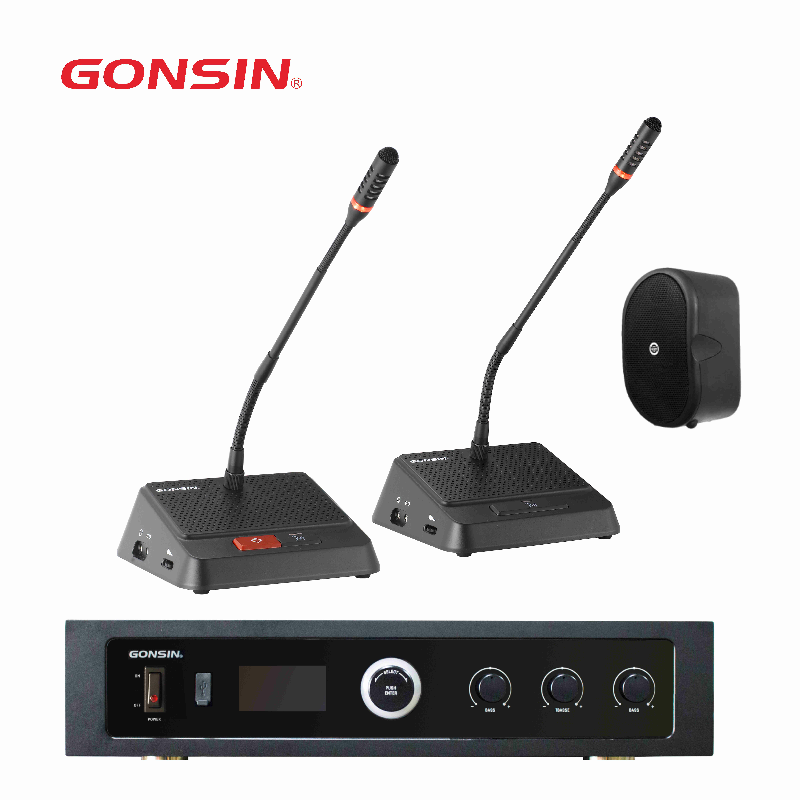 E-commerce Product Line:Wired Conference Microphone System With Easy Installation
CCCME Member
Recommended by CCCME
Product Details

Company Profile
E-commerce Product Line:Wired Conference Microphone System With Easy Installation
Products Description
Ring Conference Table
30-100 Square Meters Small Meeting Room
1032 Series Digital Discussion System
Plug and play immediately-Simple appearance, and easy to install and use. This system is designed for fast, plug-and-play installation.
It is ideal for small and medium-sized fixed-seat venues (such as staff meetings, local business centers and courts) or rental companies
that need to move equipment every day selected.
Excellent Speech Intelligibility -With advanced digital audio processing technology and excellent microphone and speaker performance.
Built-in high-speed DSP digital audio processor makes the sound smooth and clear. Speaker and microphone can be simultaneously Activate
to create a more natural face-to-face meeting experience.
Always Be Assured Of Recording - After inserting a USB flash drive into the front panel of the control panel, the system audio can be recorded
automatically or manually, and the current recording status can be displayed in real time. This can replace handwritten meeting notes with
audio meeting notes.
● Enable participants to speak and listen to conference progress

●

Can be used as participant or chairperson equipment

●

The chairman can mute the microphones of participants

●

No interference from GSM

●

Built-in speaker

●

Microphone: with microphone LED indicator, flexible gooseneck microphone (410mm)

●

Headphone jack with built-in volume control
Compact Form Factor -the system is quick and easy to install. No training or additional equipment is required: the discussion equipment
can be plugged directly into the control panel via a simple "T" cable connection.
Stable And Reliable -Carefully selected materials and components and a comprehensive quality assurance process ensure that every user
can experience a smooth and efficient meeting.
Case Sharing
G20 Summit, Turkey
National Defense College, Bangladesh Army Middle East Water and Environment ,Iran
Packing List
Technical Dates
Microphone Unit
Disclaimer: This set of products contains only the items in the above list. If you need to add conference display,
automatic camera trackin