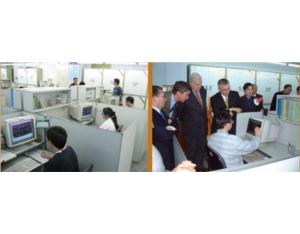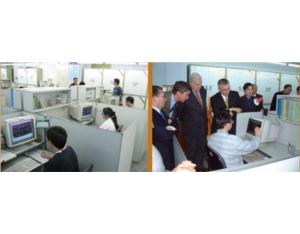 Cement engineering design
CCCME Member
Product Details

Company Profile
Sinoma international have been working to improve and promote NSP cement technology, leading Chinese cement industry technology development direction. In the early 80 s international will shoulder the junior middle school materials the historical task, a
Sinoma international have been working to improve and promote NSP cement technology, leading Chinese cement industry technology development direction. In the early 80 s international will shoulder the junior middle school materials the historical task, and to design the successful development, China's first 2000 t/d outside the decomposition processing cement kiln production line. Since then, the company has been committed to the NSP cement production technology of independent innovation, research and development and improvement and application, and combined with the engineering practice of new technology, new concept applied to cement engineering design.
Sinoma international its design and research institute of tianjin cement industry Co., LTD, nanjing cement industry material international design institute, chengdu building materials design institute Co., LTD. Is established in the industry of the earliest and strength, the prestigious three national class a design institute.
/ admin/UploadFile / 200778232011947. SWF
Sinoma international to three design institute for technology platform, since the establishment of the article of nearly 500 in 2000-10000 scale TPD TPD cement production line of engineering design (including 5000 t/d-10000 t/d production line scale more than 200 item), the domestic market share over 90%. Dujiangyan lafarge 3500 t/d production line, tongling conch 5000 t/d domestic model, tongling conch ten thousand tons of line, CongYang conch ten thousand tons of line, xuzhou conch ten thousand tons of line, chizhou conch 8000 t/d production line, the Taiwan cement 2 x 6000 t/d production line, guangzhou Heidelberg 6000 t/d production line a large number of industry of the key projects engineering design are from sinoma international.
Engineering design process, sinoma international always implement the advanced, reliable, energy saving, environmental protection, and reduce the principle such as investment, actively adopt new technology, new equipment. In the design process, the optimization and amplification, and to be discarded, personality and common, non-standard and standards, and tight control and the development of the relationship has its own idea. For the owner's project of different environment and personalized requirements, sinoma international in the engineering design of a plan to break the traditional way of the world, to provide personalized different engineering design, and to meet the functional requirements and optimize the design scheme to maximize value advance engineering.