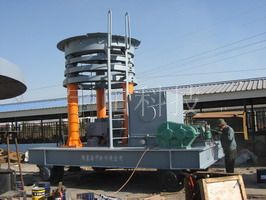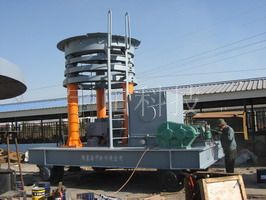 Corporation/Limited Liability Company
Chinese Supplier

Free Member
Product Details
Company Profile
Converter Repair Car:It is a special device for building the converter lining. It can be satisfied the requirements of different converters.
Derrick elevation (H): 4.9~6.5 meter
Lifting load capacity: 20~80 T
Platform diameter (d): 1.7~3meter
Spread diameter (D): 2.1~3.9 meter
Converter Bottom Car: It is a special vehicle used for installing and disassembling bottom of a converter. The vehicle is equipped with platform which is used for workers execution on site. Maximal support force: 3000KN, Maximal lift stroke: 1500mm.
Ivy Xu

Qinhuangdao Yutian Science and Technology Co., Ltd.

Tel: 0086-335-8015998
Send your message to this member