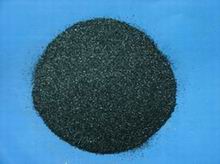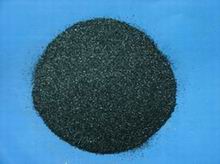 Woodiness Activated Carbon
Member Details
Chinese Supplier

CCCME Member
Product Details
Company Profile
Woodiness activated carbon with high quality shells and sawdust as raw material.
Strong adsorption ability
Quality assurance
Woodiness powder activated carbon is specialized produced for industrial decoloring and deodorization, It is also can be used in raw water that sudden seasonal pollution materials are heighten, peculiar smell, abnormal odor and when the densitu of THM precursor substances are increased, People can add some powder activated carbon to disposed them, Wood powdered activated carbon use superior quality shells and sawdust as raw materials, and then produced by special production technology, There are physical and chemical methods. Its appearance is black micro powder, odourless, tasteless and it won't dissolve in general solution, Its characteristics: Big
Specific surface area, Strong adsorption, high purity, fast filtration speed, stable quality, etc. Applicable to refine sugar, pharmacy, beverage and the organic solvent's decoloring, removing impurity, refined and purification, and widely used in the purification of water and sewage treatment.
Character; The series powder activated carbon is produced by Steam method with charcoal or selected perfect sawdust as raw material, The products have the character of developed micro-pore structure, very low impurity. Application: Mainly used for drinking water purification, Wastewater treatment, High purification of Oil and facts, Pharmaceticals and other chemical intermediates.
1) gas adsorption
2) The recovery of organic solvents
3) Impurity and high adsorption and desorption, thus greatly enhance the recovery of solvents eliminate harmful gases, acid and salt, lactic acid and salt.
Send your message to this member
Specialized Industries
super cell marine rubber fender

xylenol orange

D113 Macroporous Weak Acid Cation Exchange Resin

Manganese Sulphate Mono

Propyl Gallate

hydrazine hydrate