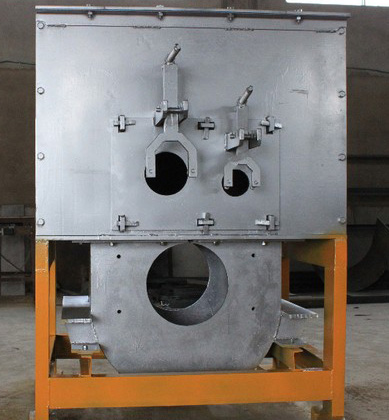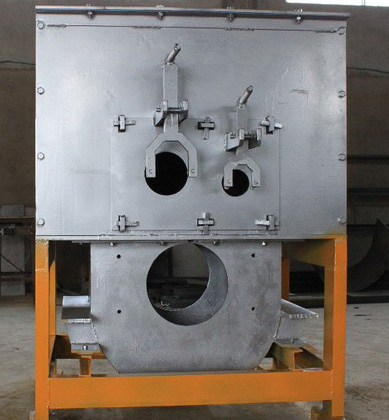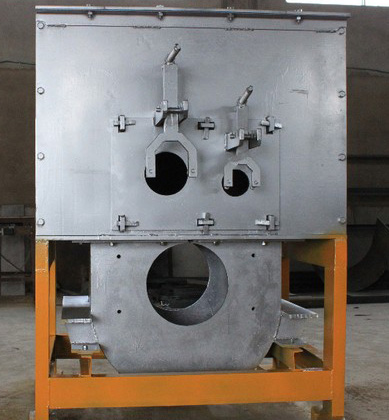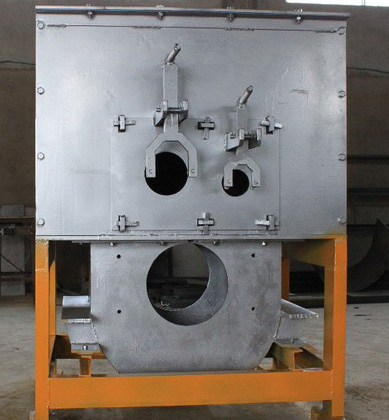 Copper Melting Furnace With Low Price
FOB Price:

0 10000.00-0

Supply Ability:

100 per

Payment Terms:

L/C,T/T
0
Chinese Supplier

Free Member
Product Details
Company Profile
Main Frequency Induction Melting Furnace
Description
Main Frequency Induction Furnace is mainly used to melt bronze, brass and other copper alloy,and compose with other related machines to form a series of production lines such as copper rod, copper tube, copper strip and so on. The products are widely used in electric wire, cable, electron, lock making, water heating equipments, refrigeration and other industries.
Work principle and main structures
1)Melting Furnace
This product uses electromagnetic induction principle, converting electric energy to heat energy, melt the metal in the molten channel, and melt copper materials in the furnace chamber. This product consists of furnace body, inductor, tilting furnace system, electrical control.
2)Holding Furnace
Holding furnace is used for thermal insulation and traction. It has two types: Vertical and horizontal. The structure depends on different demands.
3)Other equipments
Mainly water cooling system equipped by user. Cooling pool, water pump, water in-out pipe form a circulating water system, as cooling protection for electric furnace.
Installation
Manufacturer supplies equipment foundation drawings for user as reference, and user takes the responsibility for the building.Generally building the electric furnace on the scene, and manufacturer dispatches an engineer to guide.
Main Parameters
| | | | | | | | | |
| --- | --- | --- | --- | --- | --- | --- | --- | --- |
| Model | Input Power | Input Volt | Incoming Curr | Rated Power | DC Curr | DC Volt | Melting Rate | Working Volt |
| | KW | V/pulse | A | KW | A | V | T/H | HZ |
| F-0.75 | 400 | 380/6 | 650 | 400 | 800 | 500 | 0.6 | 1000 |
| F-1.5 | 1100 | 690/6 | 912 | 1000 | 1140 | 880 | 1.2 | 500 |
| F-2 | 1650 | 690/6 | 1360 | 1500 | 1700 | 880 | 1.7 | 500 |
| F-3 | 2750 | 690/6 | 2275 | 2500 | 2840 | 880 | 2.56 | 500 |
| F-5 | 4400 | 950/6 | 2300 | 4000 | 3330 | 1250 | 5 | 500 |
| F-6 | 4400 | 950/12 | 2300 | 4000 | 3330 | 1250 | 5 | 500 |
| F-10 | 6300 | 950/12 | 3750 | 6000 | 4600 | 1250 | 9-10 | 500 |
| F-12 | 8000 | 950/12 | 4900 | 8000 | 6000 | 1250 | 9-10 | 500 |
| F-15 | 8000 | 950/12 | 4900 | 8000 | 6000 | 1250 | 10-11 | 250 |
| F-18 | 12000 | 950/24 | 8160 | 12000 | 10000 | 1250 | 13-14 | 250 |
| F-20 | 12000 | 950/24 | 8160 | 12000 | 10000 | 1250 | 13-14 | 250 |
| F-40 | 18000 | 950/24 | 12240 | 18000 | 15000 | 1250 | 20-22 | 150-200 |
Send your message to this member
From*

toMr. Zhang
Message*
Specialized Industries
Boiler & Furnace

Boiler SD18-B2

Burners

Gas Burner (DLT30T)

Gas Burner

Boiler & Furnace