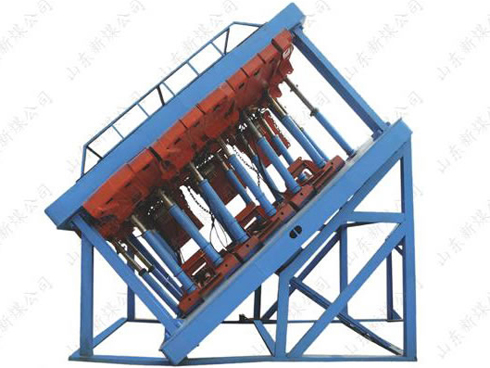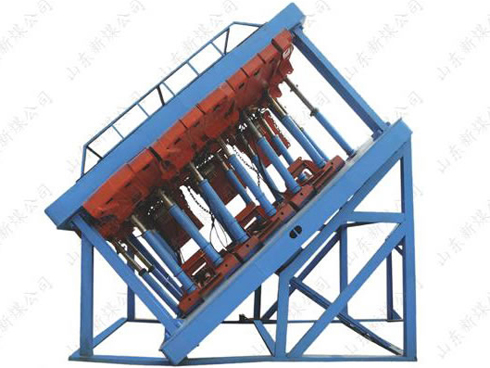 Roof-Combined Chain Haulage Top Walking Roof Suppo
0
Chinese Supplier

Free Member
Product Details
Company Profile
Roof-Combined Chain Haulage Top Walking Roof Support for Steep Coal Seam (Double Driving)
Patent Number: 200710195181.8, 200510070729.7, 200820000005.4
Our chain haulage top walking roof support has obtained National Invention Patent. Adopting the patented technology of separate driving top beam and bottom beam, this product has overcome many shortcomings of traditional brace type supports. It not only moves fast but also well adapts to adverse geological conditions.
Most of the nowadays widely used shield type and chock shield type mechanized mining brackets have shield beam which is inclined to the rear bottom. The cut roof will fall onto it, thus increasing the weight on the bracket. The easy-to-fall false roof will sometimes exert a backward friction on the top beam, causing the bracket to lean back during moving.
Unlike traditional mechanized mining brackets, our chain haulage top walking roof support has no sharp increase in weight with the increase of mining height. It adopts a brace type structure. The cut roof will directly fall onto the base place, which reduces the weight on the bracket. The stability of this product does not reduce as the inclination or the mining height increases. In addition, this product has lateral moving and locking functions, i.e., the support is locked transversely and longitudinally by cylinders and valves across the whole working face.
This roof support is disassembled for transportation and installed on the spot. It is suitable for supporting steep coal seam with the inclination less than 45 degrees.
This product has been widely adopted in the Vietnamese market. It solves the problems of Vietnamese mines that geological conditions are harsh and roof inclination is large.
Technical Parameters of ZH1800/16/24ZL Roof-Combined Chain Haulage Top Walking Roof Support
Item
Unit
Value
Remark
Height
mm
1692/2455
Min./Max.
Length
mm
2760
Width
mm
About 1200
Number of legs
4
Cylinder: diameter 125, height 2.2m
Advance increment of bracket
mm
800
630mm for machine mining type
Advance increment of protrusive beams
mm
800
630mm for machine mining type
Number of protrusive beams
sets
As appropriate
Setting load
kN
960/1560
19.6MPa/31.5MPa
Working resistance
kN
1875/2000
38.2 Mpa/40MPa
Supporting strength
MPa
0.5
Based on the center distance of 1.25m
Working solution concentration
%
Open type: 2%
Closed type: 5%
M-10 emulsified oil
Rated pressure of pump station
MPa
31.5 or 19.6
Control mode
Liquid injection gun or centralized control
Send your message to this member
From*

toFredrich Wang
Message*
Specialized Industries
Coal & Charcoal

Coal & Charcoal

Stainless Steel Wire Rope

Coal & Charcoal

coal

Coal trade