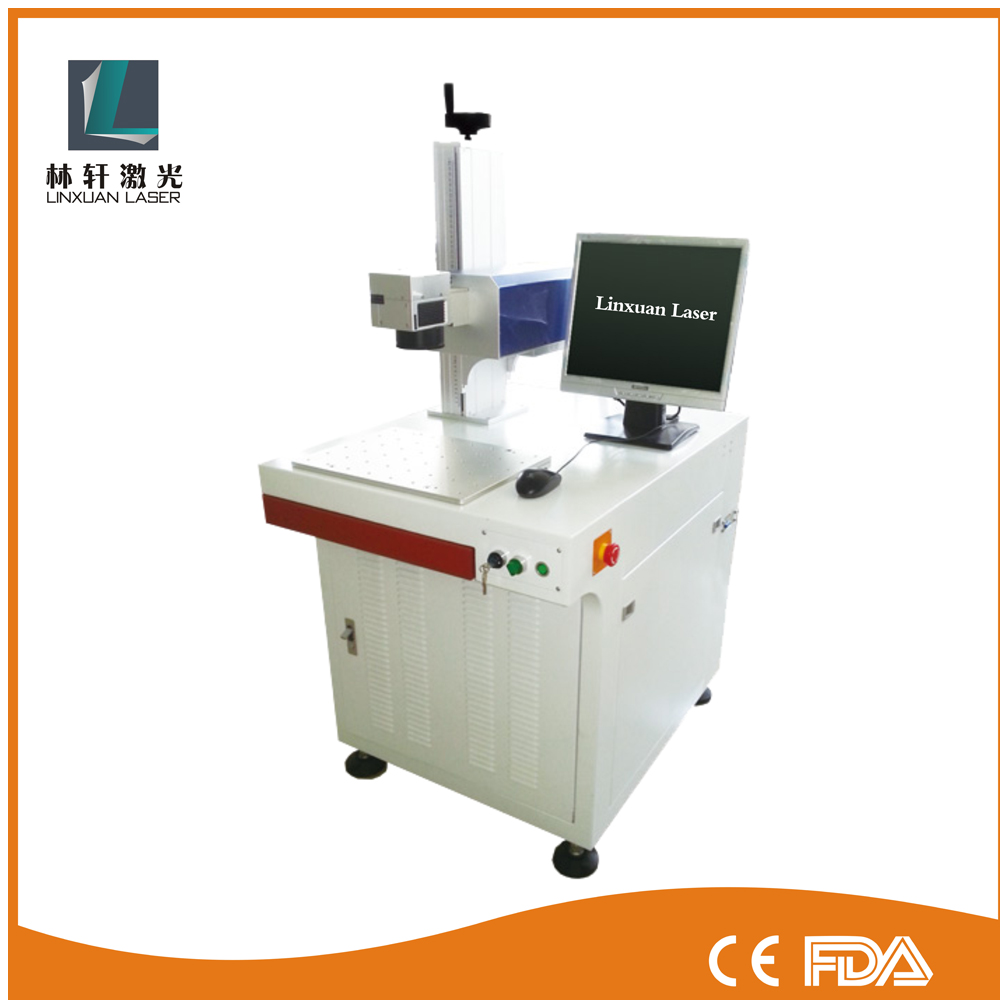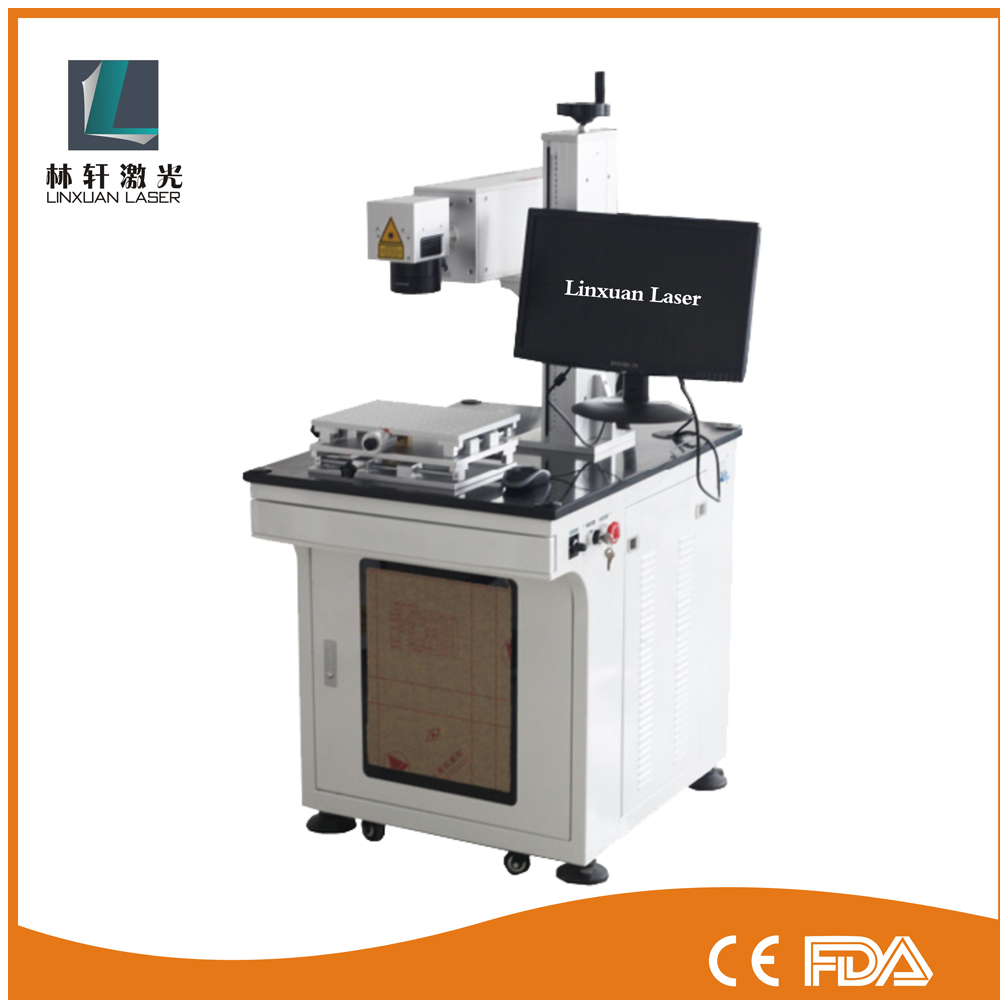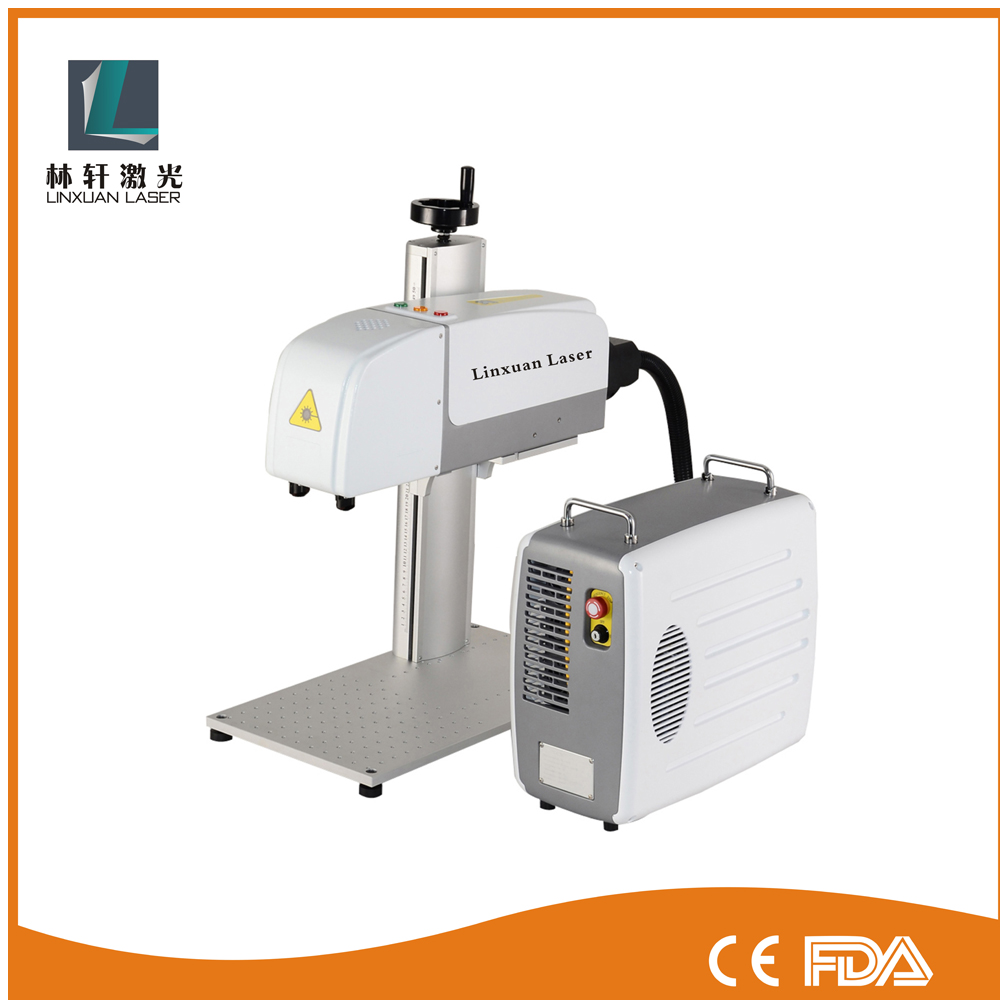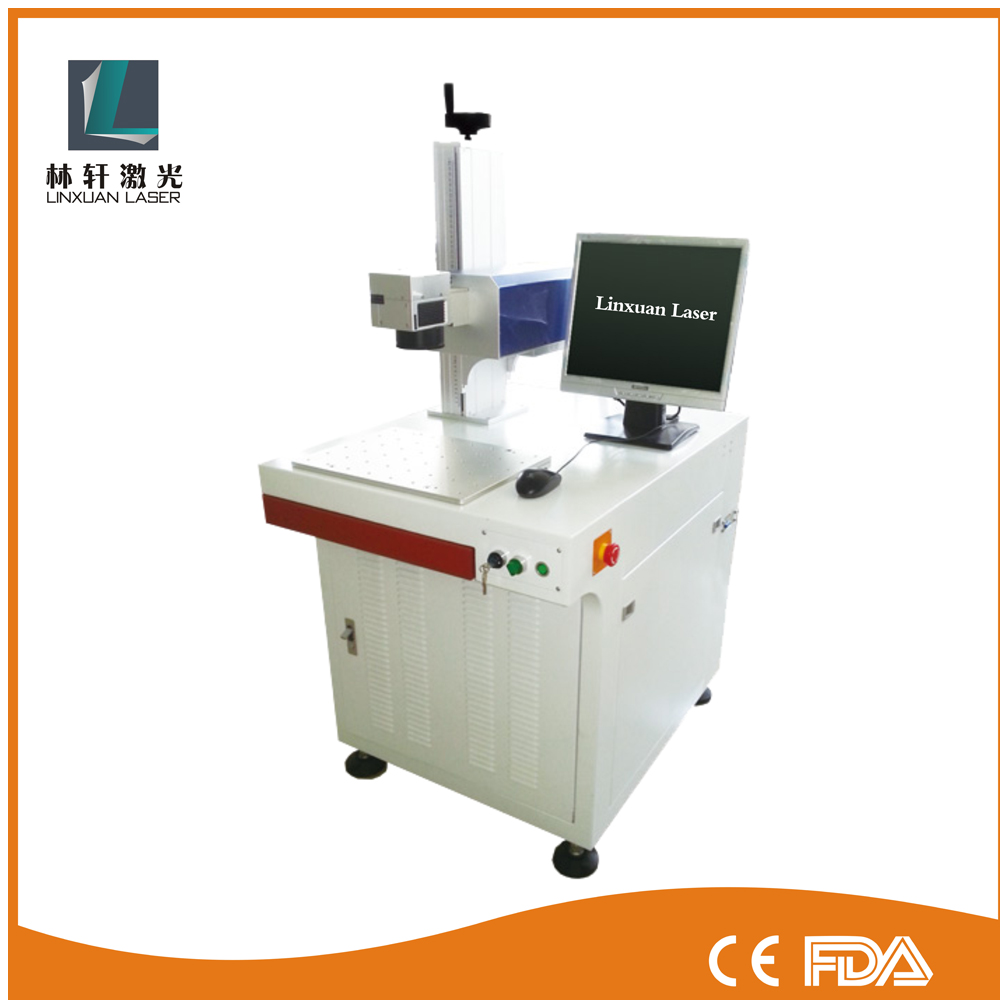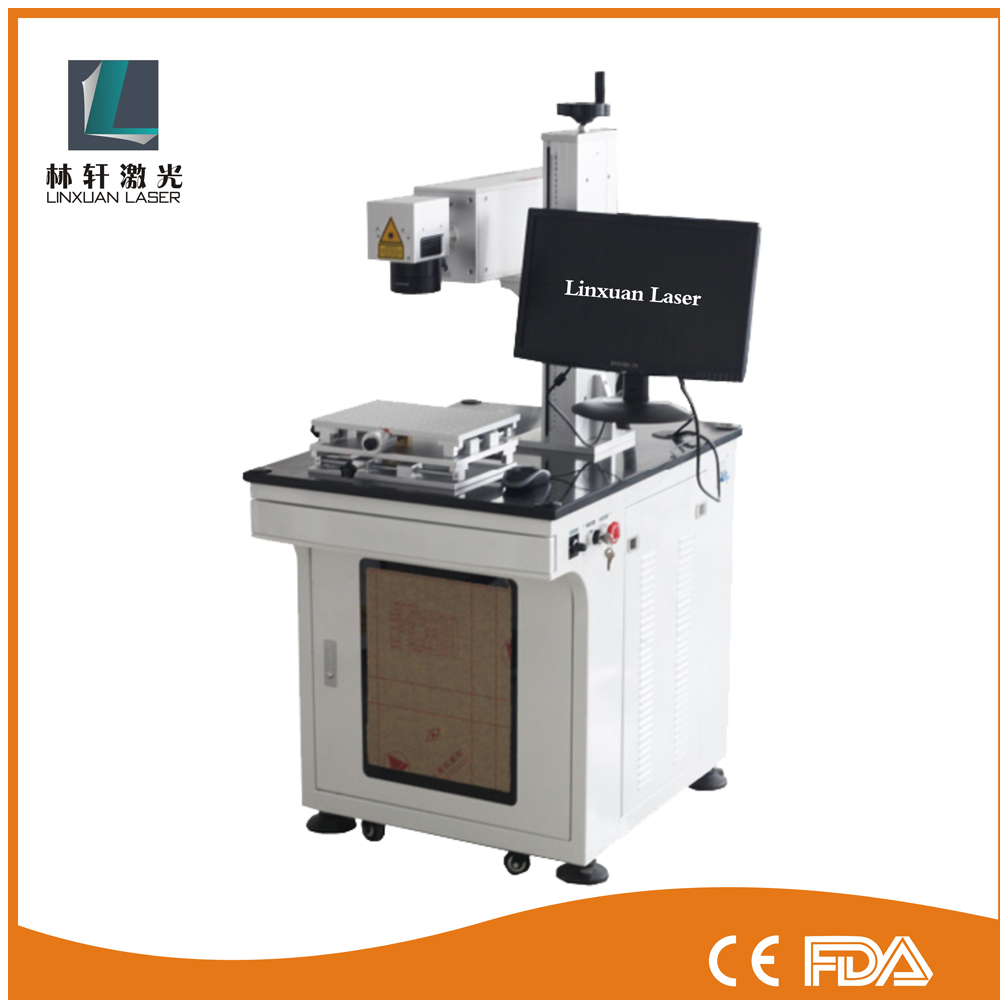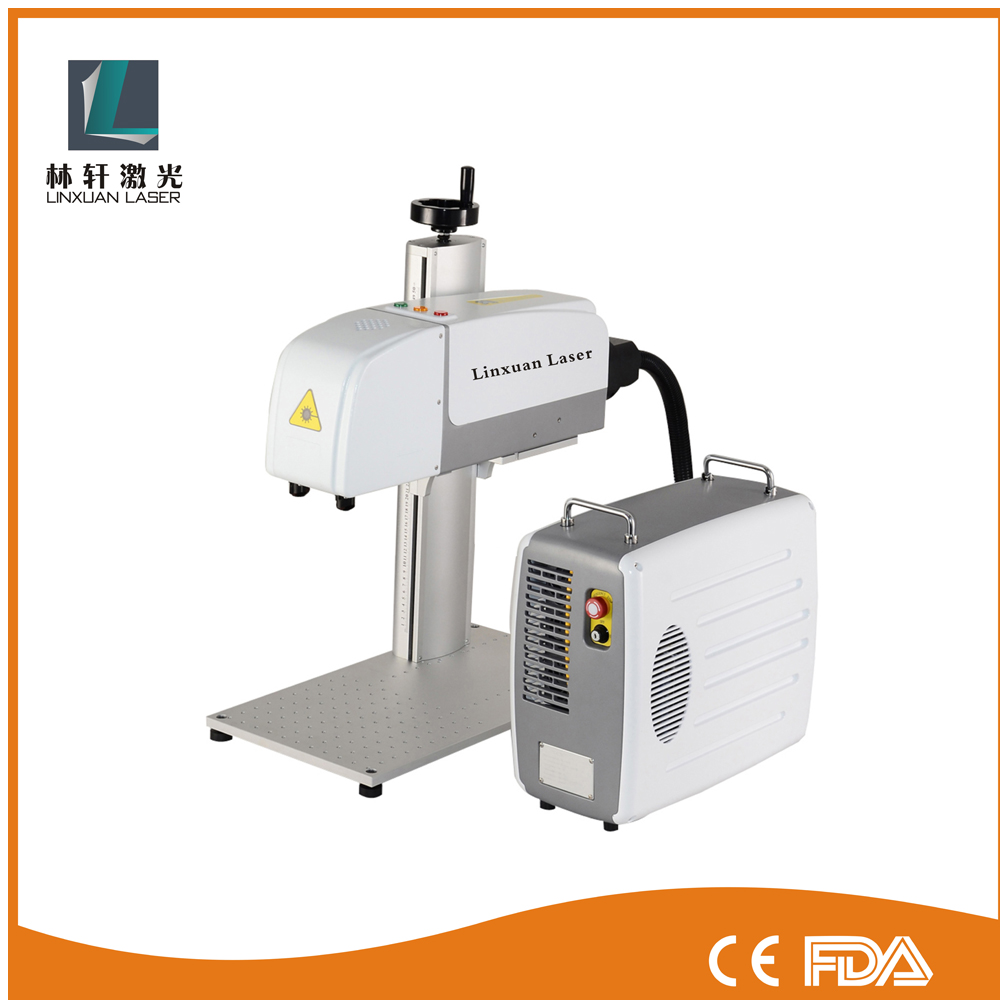 China laser equipment factory 1w 3w 5w 7w uv laser marker
Member Details
Wuhan,Hubei,China,Asia
Chinese Supplier

Free Member
Product Details
Company Profile
China laser equipment factory 1w 3w 5w 7w uv laser marker
Machine Introduction
Purple light UV laser marking machine takes 355nm pumped purple light laser device as the light source and take advantage of previous generations machine to gain smaller diameter of focusing spot and fine marking effect.
The metal absorb purple light higher than infrared and therefore more suitable for marking on metal and glass materials compared with infrared pump machine. Narrower pulse width of laser makes a shorter time of processing on materials, thus the materials avoid being deformed or burnt due to thermal. With smaller heat affected area and more beautiful marking effect, our products can meet customer's demand of higher marking requirements.
Applicable Area and Material
1. It is widely used in electronic components, battery chargers, electric wire, computer accessories, mobile phone accessories (mobile phone screen, LCD screen) and communication products.
2.Automobile and motorcycle spare parts, auto glass, instrument appliance, optical device, aerospace, military industry products, hardware machinery, tools, measuring tools, cutting tools, sanitary ware.
3.Pharmaceutical, food, beverage and cosmetics industry.
4.Glass, crystal products, arts and crafts of surface and internal thin film etching, ceramic cutting or engraving,clocks and watches and glasses.
5.It can be marked on polymer material, majority of the metal and non-metallic materials for surface processing and coating film processing, previous to light polymer materials, plastic, fire prevention materials etc..
Product features
1. Adopting doubling technique of intracavity frequency has greatly improve the stability of laser.
Design on laser cavity adopts a series of optimization method, so as to ensure the beam quality as the
fundamental mode.
2. The machine takes 355nm pumped purple light laser device as the light source.
Narrower pulse width and smaller heat affection contribute to generate peak power.
3.Higher pulse stability, namely better pulse consistency of laser produces the same carving effect, so it's very
suitable for precision marking. Higher pulse repetition frequency meets the need of quick marking and high production efficiency.
4. High efficiency of the photoelectric conversion and long service life.
5. Automatic in a rotary table (optional item), convenient feeding, fast speed, high efficiency.
6. It can support logos and graphs designed in DXF format from Auto-CAD, PLT, BMF, AI, JPG, etc.
7. It can mark date, bar code and two-dimension code automatically.
8.Superior performance, good stability, high conversion rate and low energy consumption.
Detail parameters
| | |
| --- | --- |
| Model | LX-C2 uv laser marker |
| Laser power | 1w 3w 5w 7w uv laser marker |
| Pulse width | ≤4ns |
| Working frequency | 0~100KHZ |
| Repeated accuracy | ±0.001mm |
| Engraving range | 100*100mm |
| Engraving speed | 7000mm/s |
| Min linewidth | ≤0.004mm |
| Power supply mode | 220V |
| Cooling ty[e | Air cooling |
| Operating temperature | 10℃~35℃ |
| Storage temperature | -20℃~55℃ |
| Starting time | ~15min |
Certification
Unique features
1 .Can mark all metals and a great many of non-metal materials.
2 .Suitable for applications that requires high precision and accuracy in depth markings.
3 .3W UV Laser Marking Machine are mainly applied in ceramic cutting,scribing and marking, and
material micromachining, laser rapid prototyping, FPCB cutting, flexible PCB marking and scribing,
removal of metal and non-metal coating, processing of silicon wafers' millipores and dead holes.
Application industry
Metal and nonmetal materials, ceramics, sapphire, glass, translucent polymer materials, plastic.
Consumer electronics, mobile phone parts, LCD screen, two-dimensional code and trademarks
sculpture, ceramics, sapphire piece, FPC flexible circuit board micro drilling,cutting biomedical
glass engraved lines, capacitive touch screen ITO etching.
Samples show
Guarantee & after sales service
1.the machine guarantee period is 2 years

2.24 hours technical support by email or calling.
3.easier English version manual and operation video CD disc
Packaging&shipping
1.Wood case or as per required.
2.The delivery lead time would be 7-15 days against down payment.
3.As for the wholsalers/distributors, we could send the cargo by air, by sea or by
railways via reliable forwarder
Send your message to this member