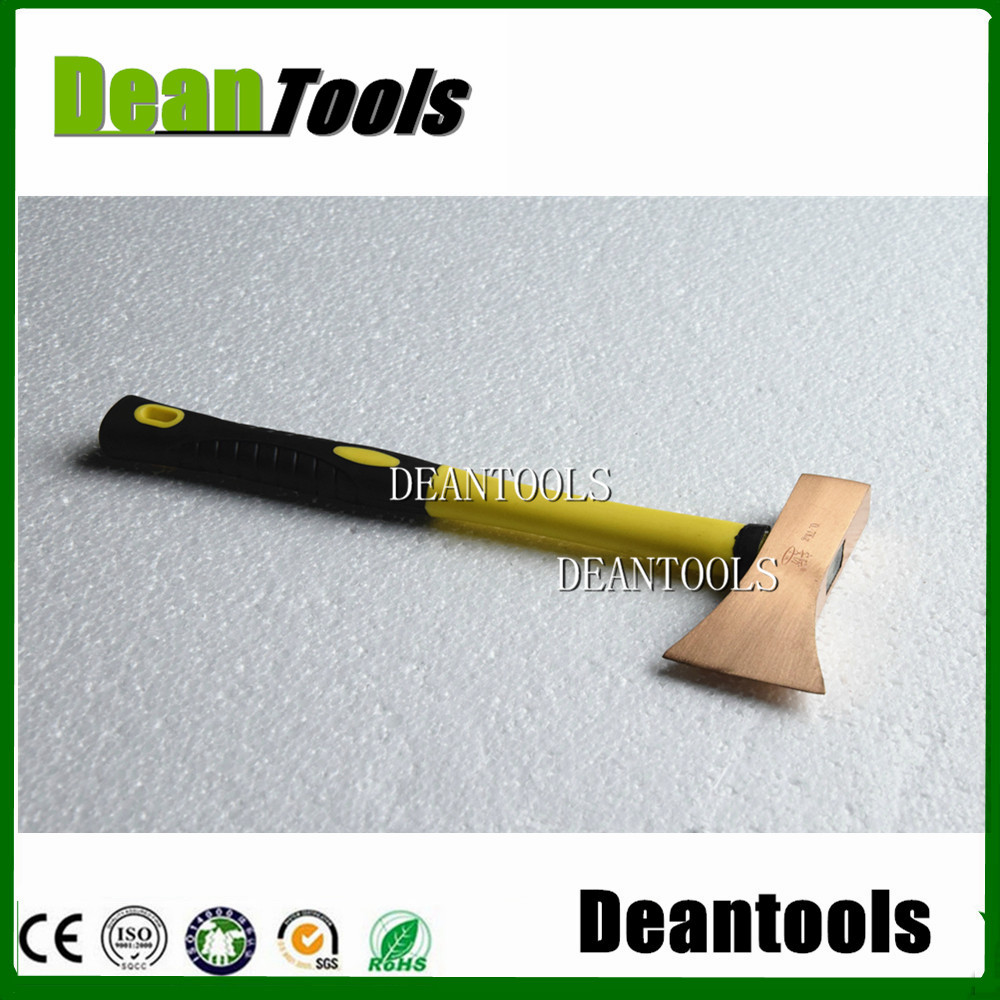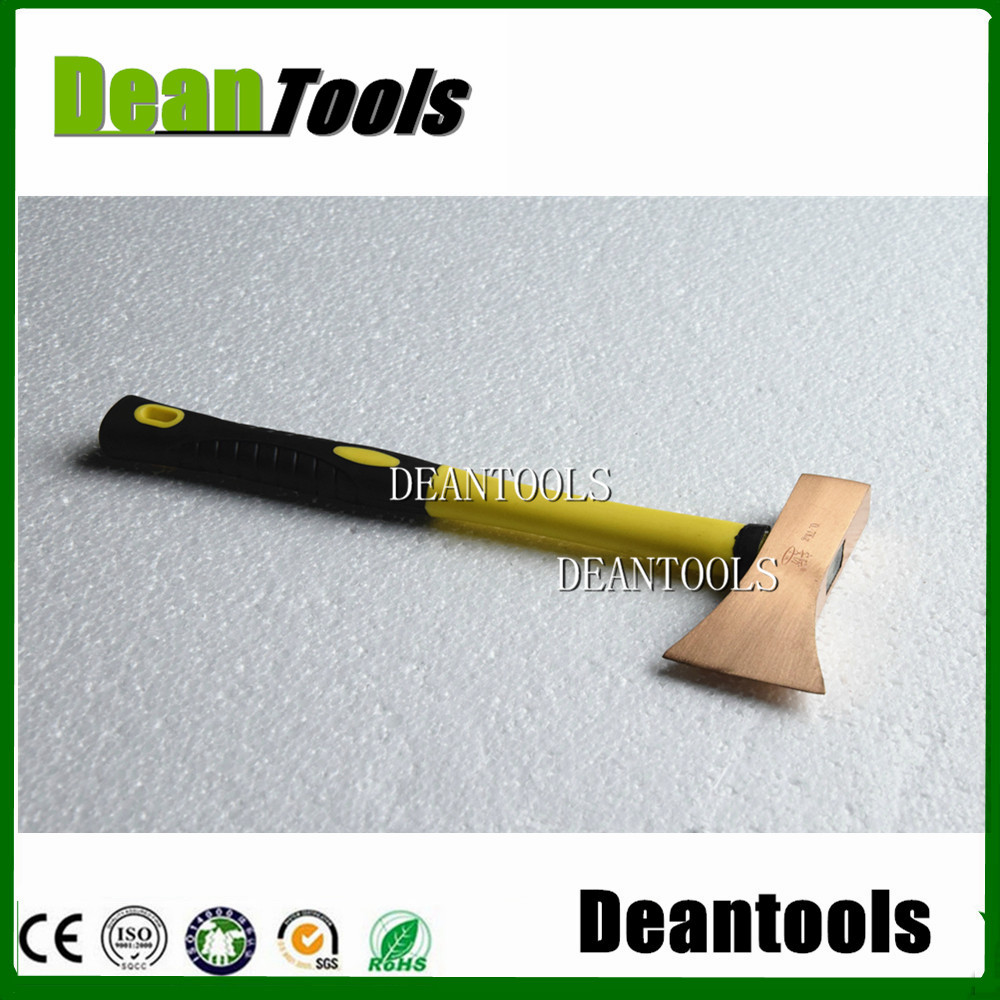 non sparking safety tools axe , safety handle wooden pick head
FOB Price:

1 72.00-0

Supply Ability:

1000 per Day

Payment Terms:

L/C,T/T,Western Union
Corporation/Limited Liability Company
Chinese Supplier

Free Member
Product Details
Company Profile
size :350g 700g
For no spark tools, used in petroleum, chemical industry, natural gas etc and all kinds of potential explosive dangerous environment, machinery manufacturing and mechanical maintenance is also essential to the special tools.
We are specialized in manufacturing all kinds of non sparking tools,special tools,and antimagnetic tools.All of our products have passed ISO9001/UKSA certification.We would like to establish long-term cooperation with customers all over the world,please contact with me, I will send you an quotation as soon as possible.
In flammable gas concentration7.8%ethylene space for use are ensure safety.Impact, friction, sparks do not drop sparks.
Face hardness:HRC25°
Tensile strengthδb75-85kgf/mm2
Applicable scope:Chemical industry .power generaton , railroad , and mining ect
We're manufacturer , the main products of our company are as follow:
1.Non-sparking tools. Aluminum copper alloy, beryllium copper alloy.
Non sparking tools can avoid rise sparking when tools strike,rub,collide with target in explosive atmosphere or flamble vapours .they are widely used in petroleum industry ,chemical industry ,power generation,railroad,mining,etc.
2.Special steel tools. carbon steel
3.Non-magnetic tools. Titanium alloy or stainless steel. The non magnetic tool, in strong magnetic field will not be magnetized, in the high temperature 600 °C when will not deformation, also in low temperature-250 °C still can maintain the good toughness No pollution, no radiation is the top of the world is the only tool of environmental protection.
4.Measuring Tools. Cast iron plate
material:aluminum-bronze,beryllium-bronze
color:nature or depend on your request
technique:casting or forging
surface treatment:mirror polished
certificate:ISO9001/UKAS
application:petroleum,chemical industry,power generation,railway,mining
mainly market:Europe,Middle East,Southeast Asia
hardness:al-bronze(25HRC) be-bronze(35HRC)
tensile strength: aluminum-copper alloy over 75-85kgf/mm.. Beryllium copper alloy tensile strength over 105-120kgf/mm.
certificate:ISO9001/UKAS
Send your message to this member
From*

toalicejoy
Message*
Specialized Industries
non sparking copper alloy hand tools kit 36pcs , safety tools application gasoline or petroleum,

Hardware Accessories

Titanium Powder Filter Cartridge

C43001533E Panasonic SMT machine spare parts CM402/CM602 FEEDER PC Board W/comp

Panasonic SMT machine spare parts CM402 CM602 NPM 12/16MM FEEDER cover KXFA1N6BA00

non sparking safety tools axe , safety handle wooden pick head