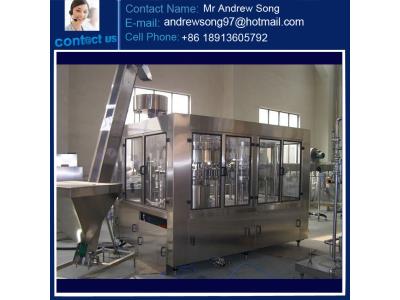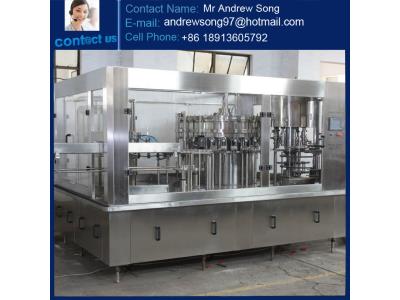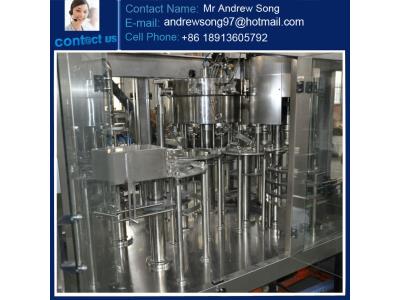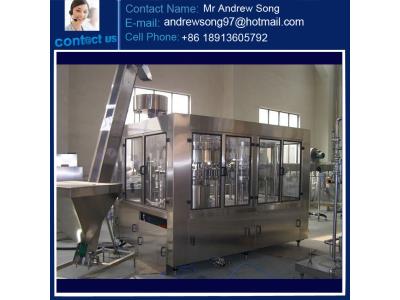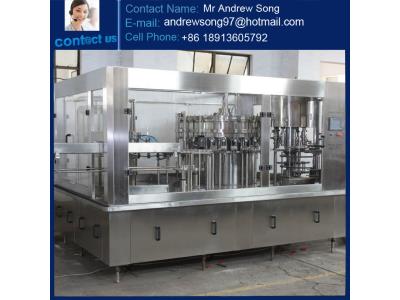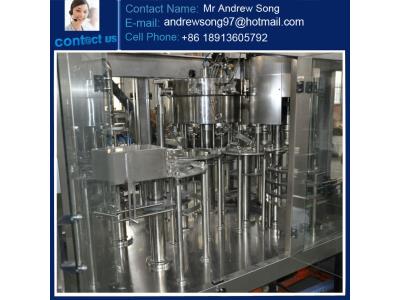 Complete Carbonated Soft Drink Production Line Filling and Screw Capping Machine
Product Details

Company Profile
The Rinsing Balanced Pressure Filling and Screw Capping Machine machine combines washing, filling and rotary capping functions in one unit
Complete Carbonated Soft Drink Production Line Filling and Screw Capping Machine
The Rinsing Balanced Pressure Filling and Screw Capping Machine machine combines washing, filling and rotary capping functions in one unit, is a fully automatic and high efficieney liquid packing equipment.
The Rinsing Balanced Pressure Filling and Screw Capping Machine machine is suitable for packing beverage cintaining gas. Its performance is as following: All parts, for instance, filling value, which directly contact medium are made of stainless steel. So conform to the requirements of Food sanitation. Sealing parts are made of heat-proofing rubber, in order to meet the techique requirement of users to sterilize the whole machine at high temperature. Using programmable controller to realize fully zutomatic control from bottles entering to finishing packing. Using transducer as speed regulator, so the user can regulate the machine easily to suit different power requirements. Adopting balanced pressure filling principle and spring valvers in order to assure beverage quality. Using advanced magnetic coupler to regulate cap-screwing torque, in order to assure capping quelity.
Model
CGFD16126
CGFD18186
CGFD24248
CGFD32328
CGFD404010
CGFD505012
CGFD 606015
CGFD808020
Filler/Capper heads
16-12-6
18-18-6
24-24-8
32-32-8
40-40-10
50-50-12
60-60-15
80-80-20
Bottle diameter(mm)
φ=50-100 H=170 330-1500ML
φ=50-110 H=160-340
Production capacity(350ml)(b/h)
2000-4000
4000-6000
8000-10000
10000-12500
12500-15000
16000-20000
20000-24000
26000-32000
Filling temperature ºC
0-5
Filler type
Balanced pressure filler
Spraying pressure(Mpa)
0.2-0.25
Filling pressure(Mpa)
0.15-0.35
0.2-0.4
Motor power(kw)
2.2+0.55+0.12
2.2+0.55+0.18
3+0.55+0.18

Location:Suzhou,Jiangsu,China
Business Type:
Main Products:drinking water production line, juice drink production line, carbonated drink production line, beverage filling machines and related auxiliary plants.